A Comprehensive Guide to Online Poker Rooms
Read our online poker room reviews
State-Regulated online poker rooms
Offshore-Regulated online poker rooms
Poker Apps
Closed Online Poker Rooms
When it comes to poker, most people who play it online started their journey in the offline world. There are multiple reasons for this. One of them is that when you play poker in real life it's much easier to know what you're getting yourself into. The risk of a brick and mortar casino stealing your money or scamming you is pretty much non-existent. The rules and security in brick and mortar casinos are clear, and it's exceedingly difficult for people to pull off any malicious shenanigans when it comes to live poker.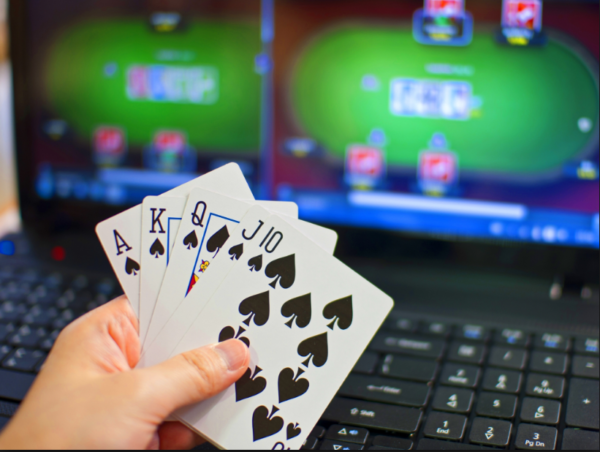 Online poker comes with a bit more risk, though this is not the case with many online poker providers. In fact, some online poker operators are even more trustworthy than their live poker counterparts! There's a stigma around the online world, and especially the online gambling and gaming community that makes a lot of people suspicious about the whole enterprise. Because of this, many people choose not to opt in and they thus miss out on a good experience and opportunity to potentially win big at the virtual felt.
In this guide we're going to discuss online poker rooms, what they really are, and how you can venture into this world without any risks involved. We'll also mention some current events in the online poker sphere so that you can get more immersed and test your mettle in the entire world of online poker.
How it all works
The first thing you probably want to know when you start your first game of online poker is what you're getting yourself into as far as legalities are concerned. When it comes to live poker, it's simple. You abide by the poker rules as well as the laws of the jurisdiction in which the casino or poker room is physically located.
Since you play online poker from the comfort of your home, you are likely wondering how you can know which set of rules you are playing by. Physical location does play a part in the answer to that question, but not in a way that you might think. The location of the operators' servers determines the laws that the online casinos and poker rooms will abide by when offering their services. The most popular places to host online poker servers are remote islands with relatively lax laws, which give the operators more flexibility to turn a bigger profit and avoid anti-gambling laws and regulations.
This shouldn't really worry you too much since, even with this being the case, the loss of a license usually spells the end for an online gaming operator. Though you should definitely still keep a watchful eye over who licenses the online poker room that you're playing in.
So, after you've picked your online establishment where you'll be playing your poker games, you're going to have to register an account. This is all pretty straightforward and it doesn't really need much explaining as literally every online poker room is focused on getting you to sign up, and they make the process as easy as it can get.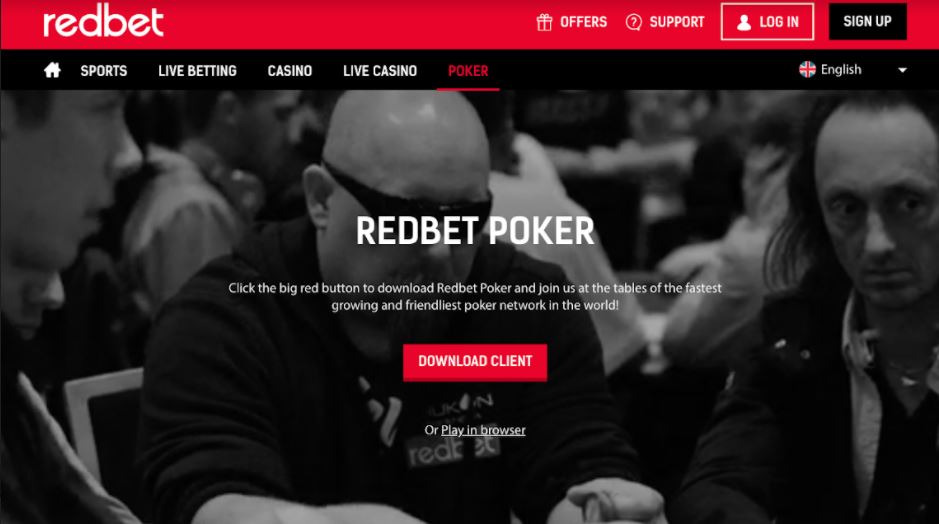 After you've created an account, you're usually greeted with some kind of welcome bonus. You should pay close attention to the requirements needed for these bonuses to be available to you, since most online poker rooms won't let you keep those bonuses if you don't deposit a certain amount of money or play enough hands first. It makes sense, since if this were not the case they would basically just be handing out free money to people.
Playing in online poker rooms
You're ready to finally get into your first online poker room and you're wondering what game you should choose. First of all, you should know that there is a myriad of possibilities in the world of online poker. There are certainly many more possibilities there than when you're playing live poker games, since the internet isn't that restricted by real-estate and there are usually far more other players present.
Pretty much any type of poker that you've played in real life, you'll be able to play online as well. The most popular versions of poker that you can play are Texas Hold'em, Omaha, and Stud, but there are many other poker variants to explore and play as well. Moreover, you'll be able to play for stakes far lower than you'll find in brick and mortar rooms, even down to $0.01/$0.02, all the way up to the highest limits.
The format varies as well, from cash games to sit n' gos to multi-table tournaments (MTTs), and the level of play at which you're at, as well as your bankroll, will determine which of these formats is for you. In tournaments, if you make it into the money, your winnings are credited to your account as soon as you bust.
The way that the operator makes money off of you is by taking a rake (small percentage of the pot) from every cash game hand played, up to a capped amount for each stake level, as well as a fee from each player when they enter a tournament. Tournaments usually show what the rake is clearly.
The way dealing is handled in online poker, in rooms like 32red poker, is much different than in real life. This is because the cards are dealt via a random number generator. This makes it impossible to spot patterns and cheat the system.
Brief history of online poker rooms
The event that sparked the Poker Boom was the famous win of Chris Moneymaker at the 2003 WSOP $10,000 Main Event. One of the most amazing things about his $2.5 million score is that he won a satellite seat into the Main Event via an online poker tournament with a buy-in of $86!
READ MORE: Interview with Chris Moneymaker
Hordes of young players, inspired by watching this amazing accomplishment on TV, felt they could duplicate the feat and started playing in online poker rooms, seeking to get rich by means of playing poker. Specifically, they saw a lot of potential in online poker in that it isn't confined to the offline physical limitations of wherever they live. This means that players all over the world can play against each other in a battle of poker skills to put themselves ahead of the rest.
After the huge influx, there was a period of growth where all online poker rooms were operating with tremendous liquidity due to a worldwide player pool and were constantly looking to expand their ventures. It wasn't until eight years later that the event known as Black Friday would take place, where online poker in the United States would be met with a hurdle too tall to jump over.
On April 15, 2011 the United States Department of Justice seized the domains of the most prominent online poker sites, effectively shutting down their operations. There were arrests being sought and made against prominent owners, payment processors, and even CEOs on the counts of fraud and money laundering. However, many of these people lived outside the United States and thus avoided arrest entirely.
The severity of the shutdown would, however, be felt not only by Americans but by online poker players around the world. While PokerStars refunded their American players almost immediately, it took years for refunds to be processed and issued to players with accounts on other sites.
Blocked from the U.S., the big online poker sites managed to get their domains back and continue "rest of world" operations.
This landmark event rubbed off on the global image of online poker rooms, though business continued as usual for the most part when it came to other countries. It seemed incredible that the thriving online poker business could take such a huge hit, but it did and this caused a shake-up in the world of online poker rooms. With a large portion of the player pool gone, it forever changed the online poker landscape.
While unregulated online poker still persists today, the most reputable operators take licensing and regulation with the utmost seriousness.
The current state of online poker rooms
When it comes to online poker today, it's important to know which sites are reputable and what you're getting yourself into. There are many sites out there that, quite frankly, don't offer players a safe experience. We can't stress this enough: DON'T PLAY ON UNREGULATED SITES. To that effect we've distinguished between state-regulated and offshore-regulated sites, as far as licensing. That much is clear when reading articles like our everygame poker review.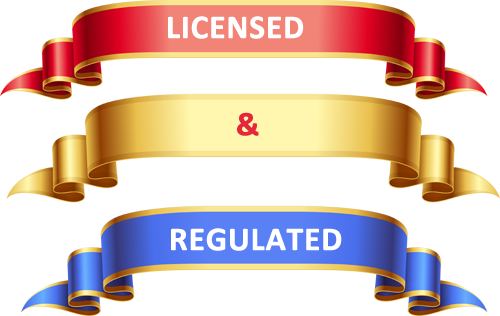 The U.S. online poker scene is nowhere near as flourishing as before Black Friday, but it is slowly recovering, with new legislation being put into place on a state level. Delaware, Nevada, New Jersey, Michigan, and Pennsylvania have enacted legislation allowing people to play online poker legally within their borders, and games have been running in the former three for a few years now. Interstate play has just started, with Michigan and Pennsylvania likely to join soon.
The rise of cryptocurrency has also created new ways to deposit your money. A number of dedicated "crypto-poker rooms" have sprung up, and there are also plenty of established sites that now accept bitcoin or other cryptocurrencies as a legitimate deposit/withdrawal method. Of course, some shadier sites use this feature to scam their users because of the nature of cryptocurrency and how little regulation is put into place for this new form of payment, so caveat emptor.
There is also the risk of bot infestation when it comes to smaller poker sites. Veteran players stress the need to learn how to game select and room select as the number one method for avoiding online poker sites that are filled with bots. Bots have become a very big problem on some online poker rooms, but if you stick to the better and more mainstream sites, you should be just fine.
Players are ultimately divided on whether the online poker room scene has more pros or cons at this time. While some think that online poker is set for irreversible decline because of how things devolved after Black Friday, there's an equal (if not greater) number of online poker proponents for feel that the future of online poker looks bright, especially considering the recent developments in the U.S.
One important thing that is going on in the world of online poker at the moment is that many of the operators run impressive live events and festivals. Sites such as PokerStars, 888poker, Unibet, partypoker, and others proudly sponsor well-regarded tournaments all over the world. Naturally, each of these sites offers online satellites, where winners can enjoy a package deal to enter live events, with hotel and flights paid for along with a tournament seat. By contrast, the every game poker site and poker bet365 offerings are slightly less enticing.
If a player is skilled enough and has developed enough of a following to be considered an influencer who can help drive more players to a site, they may even be offered a sponsorship deal. Many of the top online poker operators have teams of ambassadors who get paid to promote the rooms. At PokerStars, for example, there are two tracks of sponsored pros, namely Team Pro Online and Team PokerStars Pro.
Online poker has been around for a very long time now, and even with the hiccups it has had with certain events in the past, it continues to grow and more players are starting their online poker careers every day. If you feel like you want to try out something new and exciting, then online poker might just be a great thing to look into.