PokerBROS Poker App Review
About PokerBROS
PokerBROS was created in 2019 as a free poker app for players worldwide, with the option to play a variety of popular play-money variants instantly, or create and join supremely customizable private Clubs. Now, with over a million players registered, PokerBROS is focused on providing ever-increasing choice for players – from game types including Double Board Omaha to unique avatars and throwables available at the tables.
PokerBROS is available for Android and iOS.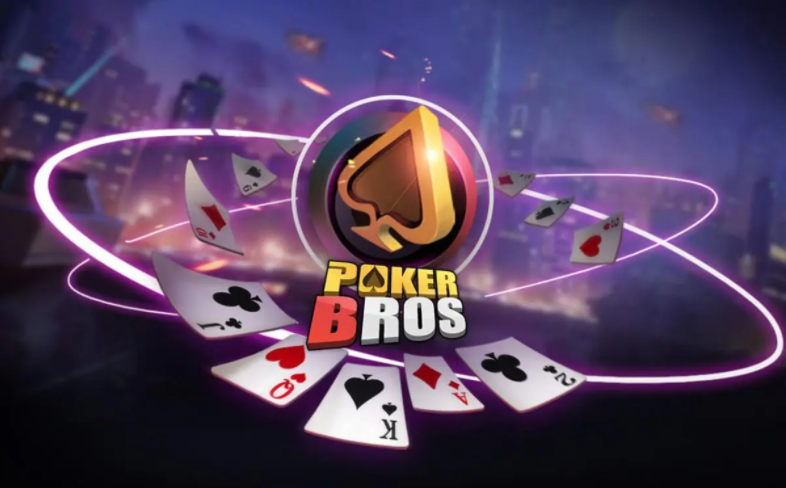 PokerBROS Clubs
Players can join any number of Clubs on the app, using each Club's unique ID to request membership (the ID is also used to send invitations). Each Club has its own Club Chips, which are used exclusively within that Club. Everyone receives 10,000 Club Chips for free when they create their first Club – although creating a Club is not necessary to play in others' Clubs or jump straight into games of all types in the open-to-everyone Gold Lobby.
Every aspect of a Club is customizable: this is PokerBROS' forte. The games available range from NLHE to 6-Card Pot Limit Omaha to Open Face Chinese, and more. Each new table's set-up options include a host of tweakable features: set blinds and buy-ins, turn on IP and/or GPS restriction, choose whether to allow players to "run it twice", even set how long players have to act when it's their turn. Ring games, STTs and MTTs can be set up with similarly detailed choices.
PokerBROS has a large variety of tools on offer to help manage a Club, whether it's a weekly single table family home game or a whole poker school playing everything the app has to offer at once. With simple downlines of managers, Super Agents and agents, it's easy for Club owners to deputize friends to oversee as many or as few aspects of the running of games as they like.
Team BROS
PokerBROS Ambassadors combine their love of poker (live and on the app) with a desire to meet new people over the felt, sharing their stories on social media so that anyone can join them.
Team BROS travel to live events, representing PokerBROS in high profile tournaments and cash games. The US-based trio take their followers with them as they travel the circuit: Cedrric "poker_traveler" Trevino and Kyle "Cali_Kidddd" Kitagawa on Instagram and Alexander "@wolfgangpoker" Wolfgang on TikTok. They regularly update the PokerBROS Blog with tales from their poker travels and are on hand to answer questions about the app wherever they play.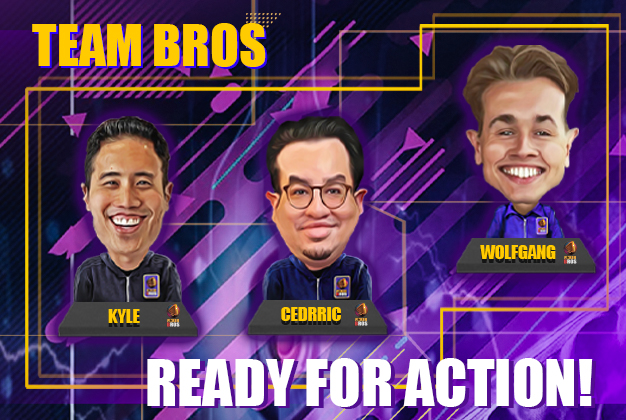 Security
PokerBROS have a large team of dedicated security specialists – the Game Integrity BROS – who oversee all aspects of security for the app. They have developed their own dashboard and Live Alerts Engine that flags and sorts suspicious behaviour, and continually invest in the high-level tech and experienced people needed to keep one step ahead of cheats and bots. GIB have a current proactive detection rate of 97-98%, up from 75% at launch. Though working behind the scenes, the GIB team, with unusual transparency for the industry, periodically update pokerbros.net with blogs showcasing their new inventions and progress so that players can keep up to date with developments in the field.
In their own words, the GIB team, "have zero tolerance with regards to fraud, strongly believe in the concept of fair play and invest heavily to achieve the goals we have set ourselves."
In addition, PokerBROS holds certifications from iTech, Gaming Labs and BMM Testlabs that ensure a fair, random deal.
FAQ
Is PokerBROS free-play?
PokerBROS is an online social gaming platform and does not provide a real money service.
What games can I play on PokerBROS?
PokerBROS offers the most popular types of poker games, along with a few rarely-seen variants:
No Limit and Fixed Limit Hold'em
Pot Limit and Fixed Limit Omaha (4, 5 and 6-Card)
Omaha High-Low
Double Board Omaha
6+ Hold'em
Open Face Chinese Poker (OFC)
Tournaments: MTT, STT & Spin-It
New games and game options are constantly in development and released regularly. Keep an eye on the PokerBROS Blog for the latest.
I have questions about Clubs or features – can I get some help?
Yes, PokerBROS has a dedicated team at [email protected] on hand to answer questions or give advice on how to get your Club to the next level.
Can I play on multiple tables?
Yes – a maximum of four tables can be played simultaneously.
Is PokerBROS available for desktop?
No, PokerBROS is a mobile-only app. It is optimized for the mobile experience and plug-and-play software that goes against the app's rules (e.g., for bot running) is much harder to use on a mobile-only app.