Doyle Brunson's Super System may have been the trailblazer, the godfather of all poker books if you will, but there are now a plethora of great poker books out there for players to enjoy, be entertained by, and learn from. Whether you're a recreational poker player or a hardcore grinder, there's always a good tip or two that you can pick up by reading poker books authored by the game's experts. Here at Cardplayer Lifestyle, we're happy to present to our readers a selection of some of the finest poker books out there on the market today. These great poker titles are certainly worth a read.

Below is a selection of some of the bestselling titles from D&B Publishing. In addition, you can also find recommendations re: other great poker books at YourHandSucks.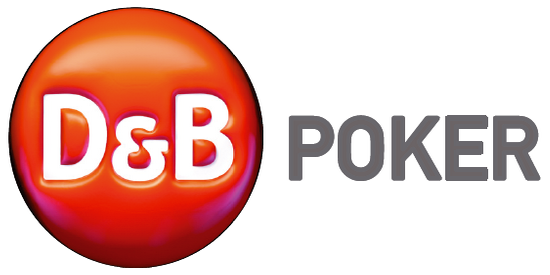 D&B published Dr. Patricia Cardner's Positive Poker, an in-depth examination of the psychological aspects of all elements of poker. It is essential reading for anyone who wants to improve their play.
"Discussions of great players' characteristics resemble religious arguments: People have strong opinions, but no solid evidence. Dr. Cardner's research provides that evidence, and the picture is surprisingly complicated. If you're willing to workhard to become a great player, read this book."

– Dr. Al Schoonmaker, poker psychologist and author
Full details, the audio and e-book can be found on www.dandbpoker.com
Secrets of Professional Tournament Poker Volumes 1, 2 & 3 – the best material on tournament poker!
"As a whole, the Secrets of Professional Tournament Poker series is the go-to authority on tournament poker. If I had to try to turn an amateur into a pro, these are the texts that I would utilize to get the job done."

– Chad Holloway, Senior Editor, Pokernews.com
Available in paperback from all leading retailers and the e-books are also available separately from Amazon, iBookstore, Nook and Kobo.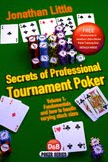 In Secrets of Professional Tournament Poker, Volume 1 you will learn the fundamentals of play and how to handle varying stack sizes. You will learn:
Why tournaments are the most profitable form of poker
When to play small ball and when to play long ball
How to understand effective stack size
How to tailor your play to winning, not just cashing
… plus much more
In Secrets of Professional Tournament Poker, Volume 2 you will learn a technically accurate style of play. You will learn:
How to spot tells (and avoid giving them)
Correct etiquette
Practical tips for tournament play
Developing your poker skills
Mental & physical approaches required for successful play.
… plus much more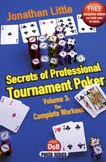 In Secrets of Professional Tournament Poker, Volume 3, using a question and answer format, you will learn how to examine each individual hand, consider the relevant factors and formulate your thinking about the best line to take. You will learn how to:
Hone in on the relevant factors in any given situation
Find the most accurate bet-sizings to maximise your expectation
Learn how to profit on the bubble and at the final table
… plus much more