After I saw Chris Moneymaker win the 2003 World Series of Poker Main Event, like millions of others, I started to play poker regularly in home games. Something I got into the habit of doing almost immediately was recording wins and losses. I was already married at the time, and it was important to both me and my wife that we knew either "how much money I was spending" on poker or how much additional "income I was bringing in" from it.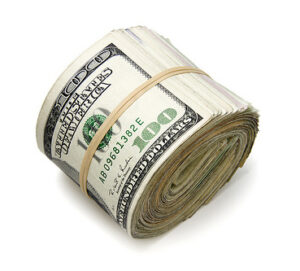 While I was (and am) a recreational player, playing only occasionally and for low stakes, I feel that the discipline I developed in recording my wins and losses definitely helped improve my game overall. My records indicated that I was a winning player, yet it occurred to me and my wife that it would be better if I untangled "poker money" from our regular household cash flow. It was then that I first discovered the concept of having a poker bankroll. With one, no matter how much money I'd ever win or lose, it wouldn't make an iota of difference to our "family funds". So, as they say: "happy wife, happy life". 🙂
The Importance of a Poker Bankroll
When one first starts out playing poker, the money to play usually has to come from your own private funds. If you're fortunate enough to be a winning player, you can sock away your profits in a bankroll, and not have to dig into your personal funds any further than the initial stake.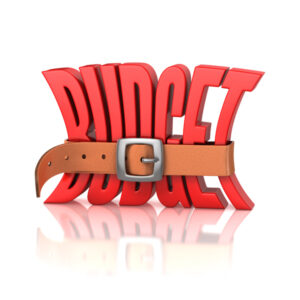 That said, winning players also sometimes endure lengthy periods of losses at the tables. Nonetheless, even the healthiest of bankrolls and the most conservative bankroll management rules have finite limits. That is to say, players go busto; it's a fact of "poker life". When that happens, unless you're independently wealthy or are a professional player with some sort of staking deal, you typically have to make the switch back to working with a poker budget.
Even for recreational poker players, if you take the game seriously and want to play with relative frequency, playing poker on a budget is no fun. Frankly speaking, it just plain sucks. About four years ago, on my last trip to Las Vegas, I not only went busto, but after I exhausted my bankroll I then dug too deep into my personal finances for my own comfort.
In a situation where you have no separate poker bankroll, if you're losing money at the tables, that's money that by definition comes out of your regular household cash flow. In that regard, if you have to think twice about whether or not buying in for another $100 at the felt will affect your regular finances, you simply just can't play your A-game.
Perhaps that's why it took me two full years, all while on a tight poker budget, until I painstakingly, finally, "paid myself back" and was able to start rebuilding a bankroll again.
What Lessons Can Poker Players Learn?
Since paying myself back, I've now, thankfully, had a poker bankroll again for over two years. Sure, I've had some ups and downs, but, all in all, I'm far removed from having to worry about going busto. Since I mostly play in low-stakes home games here in Israel, there's not much risk in losing a large percentage of my bankroll too quickly.
The main demons I have to fight only really exist when I'm on vacation and visiting live poker rooms abroad. The allure of going on a heater and notching that "one big win" is just very tempting. I could throw caution out the window and sit down to play for stakes higher than I'm bankrolled for. Alternatively, I could simply overstay my welcome at the poker table and slowly end up bleeding away a bankroll that's taken me a lot of time and effort to build up. That's exactly what happened four years ago in Vegas. Hopefully I've learned my lesson and it won't ever happen again.
The other main lesson I'd like to share with you is a simple one; in fact it's one of my poker mottos: losing players have budgets, winning players have bankrolls.
Dedication, discipline, and self-control are among the many skills required to be a winning poker player. Even with all of those in hand, you could end up having to play poker with a budget if you lack proper bankroll management.