Pokio app review (Updated 2023): Licensed, regulated Real Money mobile gaming
Update: As of June 1, 2023 the Pokio App has ceased its operations
We live during an era in which more and more poker players are turning to mobile apps to scratch their itch to play. As such, the question of what distinguishes one poker app from another is bound to come up. For a poker app to stand out from the competition it has to offer something unique, and that uniqueness is something certainly delivered by Pokio.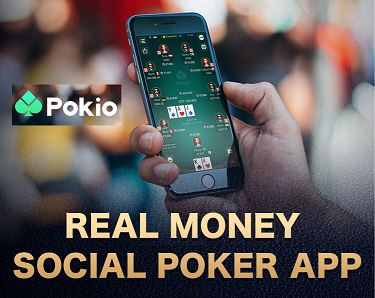 The Pokio app was originally developed by a Chinese company called Qufan Internet Technology Ltd. The company's Chief Executive and his team are based in Malta and the app is regulated by the Malta Gaming Authority (MGA). Right there, then, is its critical distinguishing factor: Pokio is the first ever regulated app via which you can play poker for real money.
The aforementioned Chief Executive is Manuel Lopes. In order to obtain approval from the MGA regulators, Lopes led his team through a turbulent few months, which included an independent audit. The efforts, however, have paid off, as the Pokio app – first launched in December 2018 – is operational in all jurisdictions where a license is either held or not required.
Poker Game Selection
The second primary area in which the Pokio app distinguishes itself is through offering a wider-then-usual slate of poker variants across both cash game and tournament formats. These include:
Cash games
No Limit Hold Em
Pot Limit Omaha
5 Card Pot Limit Omaha
Pineapple Open Faced Chinese (OFC)
Drawmaha (Pot Limit Sviten Special)
Tournaments and Sit N' Gos
No Limit Hold Em
Pot Limit Omaha
Of note, as far as tournament offerings, Pokio gives you three selections to choose from: sit n' gos, multi-table tournaments (MTTs), and progressive knockouts (bounty MTTs).
While the terms "poker" and "Texas Hold'em" are synonymous to many people in mainstream society, anyone with a more-than-cursory familiarity with poker understands that there are numerous variants of the game. Sure, Hold'em will always be the most popular variant, but having multiple variants available to play is always a competitive advantage.
Drawmaha | Sviten Special
One poker variant completely unique to the Pokio app is Drawmaha (a.k.a., Sviten Special).
With drawmaha being a longtime favorite of home game aficionados and mixed game enthusiasts, it's a true pleasure to see innovation of this sort from a poker app catering to the desires of true recreational players.
Thus, with plenty to offer besides "plain old boring NLHE", the Pokio app is a cut above the rest in my book.
Other features of the Pokio app include, but are not limited to:
All-in insurance
Running it twice or three times
High hand jackpots (for NLHE and PLO cash games)
Pre-programming customizable bet sizes
Social features (e.g., animations, avatars, throwing tomatoes at other players)
Real-time, in-app customer support
Pokio's Clubs and Circles
Pokio was developed as a social poker app, which makes it perfectly suited to home game players. Each player who joins Pokio has to join a club to access any action. The clubs themselves are part of circles, which set up games for all the players in the clubs that are members of the circle to join.
With a relatively large player pool, there's always some action running on Pokio. For instance, on a random Monday afternoon I noticed 12 cash game tables running with a good selection of game types and stakes.
Further to the concept of being a social club, you can join the Pokio app's Facebook group, where you can ask questions directly to club owners and interact with your fellow players.
Payment Methods
The Pokio app offers numerous widely used payment methods via which you can make deposits and withdrawals, including:
Skrill
Neteller
MuchBetter
Paysafe card
and more
Deposits are almost instant, while withdrawals are processed smoothly and almost always within 24 hours.
Deposit &Withdrawal

Pokio provides a variety of payment methods, including bank transfers, making deposits & withdrawals simple and convenient. pic.twitter.com/CQvdboUu3k

— Pokio (@PokioPoker) August 19, 2019
Promotions
Each club's owners run their own promotions. These can include freeroll tournaments, leaderboards, and bonuses for high volume cash game play.
All Pokio club owners all have extensive poker backgrounds and have an interest in helping to promote and grow the game of poker. Some better known club owners include:
Chris Cullen (Internationally known poker room manager)
Andreas Høivold (Norwegian poker pro)
Ivonne Montealegre (Founder, Malta Poker Festival)

List of Forbidden Jurisdictions
As mentioned earlier, you can play on the Pokio app from all jurisdictions where a license is either held or not required. As such, you cannot use the Pokio app for real money poker play if you are physically located in any of the jurisdictions listed below. Rest assured that as more jurisdictions allow for poker play on the Pokio app, we will keep this list updated.
| | | |
| --- | --- | --- |
| American Samoa | Guyana | Palau |
| Australia | Hong Kong | Pitcairn Islands |
| Belgium | Hungary | Portugal |
| Bouvet Island | Isle of Man | Puerto Rico |
| British Virgin Islands | Italy | Qatar |
| Bulgaria | Japan | Romania |
| China | Jersey | Saint Barthelemy |
| Christmas Island | Keeling Islands | Saint Martin |
| Columbia | Latvia | Saint Pierre and Miquelon |
| Cook Islands | Lithuania | Saint Vincent and the Grenadines |
| Croatia | Macau | Saudi Arabia |
| Czech Republic | Martinique | Spain |
| Denmark | Monaco | Syria |
| Estonia | Mongolia | Tokelau |
| Falkland Islands | Montserrat | Turks and Caicos Islands |
| Faroe Islands | Nepal | United Arab Emirates |
| France | Netherlands | United Kingdom |
| French Guiana | Netherlands Antilles | United States |
| French Polynesia | New Caledonia | U.S. Virgin Islands |
| Greece | Norfolk Island | Vanuatu |
| Guadeloupe | Northern Mariana Islands | Vatican City |
| Guernsey | North Korea | Wallis and Futuna |