This Cardplayer Lifestyle miniseries reviewing PokerGO's original programming is proudly brought to you by ProfessionalRakeback.com.
If you're a poker fan, unless you've been hiding under a rock, you've heard of PokerGO by now. The Netflix-like network has, over the past couple of years, become THE place to watch live poker. Whether it's "in-house" premier events like the Poker Masters, U.S. Poker Open, Super High Roller Bowl, and Poker After Dark cash games – all of which now take place in the brand new PokerGO studio – or longstanding internationally prestigious events like WPT final tables and WSOP action, everyone knows that if you want to tune in for awesome live poker action, you've got to subscribe to PokerGO. Indeed, one of the network's main marketing messages is that they offer 100+ days of live poker streaming per calendar year, which provides excellent value for the $99 annual subscription's price tag.
Beyond the high-profile live streams, however, also similar to Netflix, PokerGO produces its own slate of original programming. Poker fans perhaps hear about these original series via press release and occasional promotional efforts on social media, but to the best of our knowledge we are unaware of any proper full-length reviews of the programming posted online. It's with that in mind that here at Cardplayer Lifestyle we've decided to launch a special miniseries reviewing PokerGO's original content.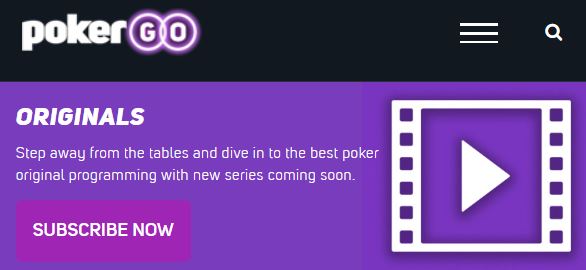 What? Who?
Over a period of 10 successive days, we will have released new reviews of all the PokerGO original series. Included in our miniseries are reviews of:
Compiled by myself and some of our contributing writers, our reviews give you the full rundown of what you can expect from PokerGO's original series. I'd like to take this opportunity to thank said writers – Brad Chalupski, James Guill, William Shillibier, and Kim Yuhl – for doing a stellar job. I'm confident that you'll enjoy their thorough, well-written reviews.
Indeed, 100+ days of live streams, fantastic as that is, leaves plenty of time over the course of the year to check out other programming options on PokerGO. Of course, many subscribers pine for old televised poker broadcasts, so they visiting "The Vault" to rewatch episodes of past years' WSOP Main Event broadcasts, Poker After Dark, and other favorites like Face the Ace and the Doubles Poker Championship.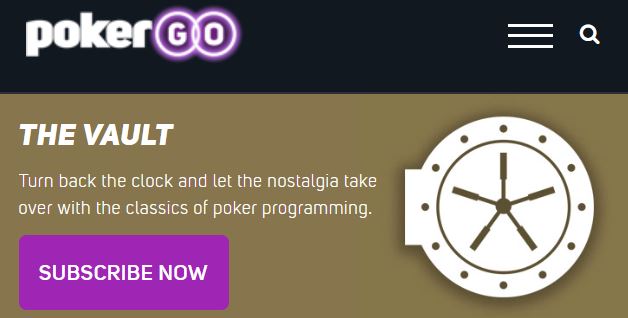 Once you've exhausted of waxing nostalgic for the past, however, it's time to turn to the present and devote some time to PokerGO's newly produced series. While some are undoubtedly better and more "must-watch" than others, a poker fan simply can't go wrong by grabbing some popcorn and giving the original programming some love.
In Conclusion
Finally, I'd be remiss if I didn't issue a heartfelt thank-you to the good folks over at ProfessionalRakeback.com for sponsoring our miniseries of reviews. It takes a lot of time and effort to produce proper, exhaustive written reviews and of course our contributing writers need to be compensated for their work. When sponsors step up to fund our production efforts, it means that we can continue providing you all with the content and poker entertainment you crave. As such, I'd like to encourage you all to visit ProfessionalRakeback.com and check out their offers.