Jared Jaffee won the WPT Choctaw Main Event back in early May for his second World Poker Tour title. We reached out to him to discuss his win and also sent him some additional questions delving further into his successful career playing the live poker circuit.
The 2023 WPT Choctaw Main Event was played from May 5-8 and had 612 $5,000 unique entries, distributing a total of $2.1 million in prizes. Jaffee was the last one standing, managing to weave his way through the field and gather all the chips, as well as the second biggest prize of his career: $400K. When asked what the victory meant to him he told us: "WPT is as prestigious a tour as there is in poker, so winning two main events on their tour is a special accomplishment."
While Jaffee has 34 cashes and 6 final tables on the World Poker Tour, the recent win in Choctaw is his best memory from all his years playing on the tour: "Obviously winning makes it special to begin with, but I also had tons of friends there cheering me on as well as my parents. Having my parents there to see it firsthand and seeing them as happy as they were definitely made it extra special."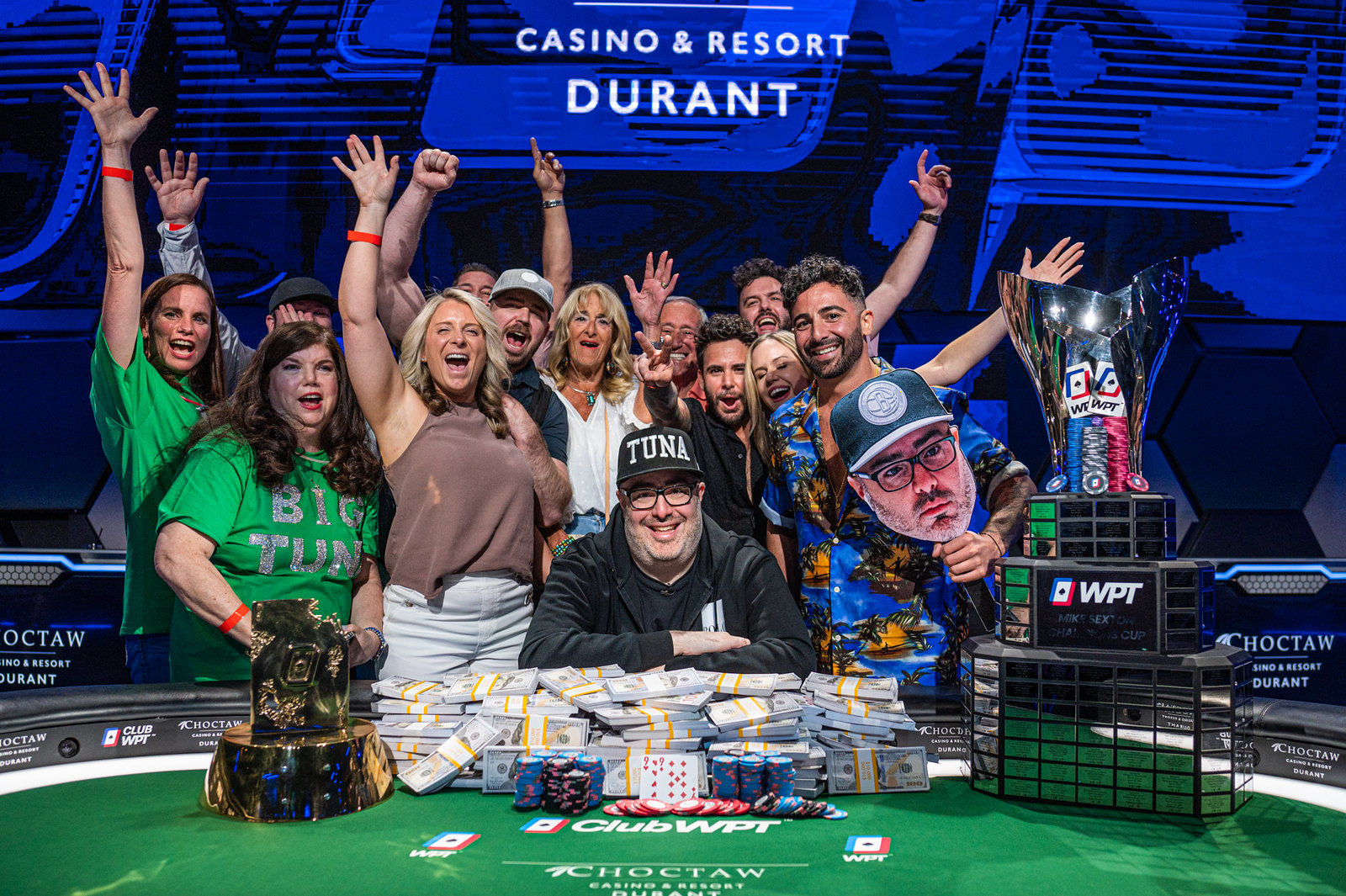 With his first place finish, he also won a seat in the 2023 WPT World Championship and rose to third place in the WPT Player of the Year rankings. Bin Weng is currently leading the rankings and we asked Jared if he has aspirations of sitting atop the leaderboard: "I doubt I will be able to catch Bin because his lead is so huge. I may only play one or two more events this season and it would likely take another win at least. Anything is possible, but I consider it highly unlikely and it isn't really something I'm thinking about."
Jaffee's first World Poker Tour win came almost a decade ago, back in November 2013 at the WPT bestbet Jacksonville Fall Poker Scramble, which had 358 entries pay the $3,500 buy-in. For his first place finish, he took home a prize of $252K and got his name affixed to the (now-called) Mike Sexton Cup. Below is a clip of Jaffee's interview with the WPT's Tony Dunst after his victory:
When asked what advice he would give someone who is going to play their first WPT Main Event, Jaffee replied "I would just tell them that the structures are very forgiving. You don't need to panic if you lose a few pots early on and you should still be in a position where you won't need to force the issue. Try not to think to far ahead and just focus on the next hand. Also, just enjoy it: they are fun events to play with a great staff!"
We wondered if Jaffee was among those who actively utilize poker training sites, but he said that "To be honest I'm not much of a studier. For me it's more about getting in reps and playing as much as possible. I'll also talk hands occasionally with people I think are more studied than myself hoping to grab some extra insight the easy way."
Here's a list of the six WPT final tables that Jared has made:
| | | | | | |
| --- | --- | --- | --- | --- | --- |
| Date | Event | Buy-In | Entries | Result | Prize |
| January 2010 | Southern Poker Championship | $10,000 | 208 | 4th | $135,079 |
| August 2010 | Legends of Poker | $5,000 | 462 | 5th | $86,000 |
| November 2013 | Jacksonville Fall Poker Scramble | $3,500 | 358 | 🏆 | $252,749 |
| January 2014 | Borgata Winter Poker Open | $3,500 | 1,229 | 4th | $258,590 |
| October 2019 | WPTDeepStacks Pittsburgh | $1,100 | 386 | 6th | $14,615 |
| May 2023 | Choctaw | $3,800 | 612 | 🏆 | $400,740 |
The World Poker Tour's final tables are 6-handed, but Jaffee notably also placed 7th at the 2014 WPT Five Diamond World Poker Classic for $167K, 7th at the 2015 WPT Choctaw for $112K, 8th at the 2016 WPT Seminole Hard Rock Poker Finale for $88K and 8th at the 2021 WPT Venetian for $93K.
His First Cash, Poker's Triple Crown and December's Tournaments
Jaffee's first recorded cash according to HendonMob is a tournament at the 2009 EPT Deuville 🇫🇷. When asked what he remembered from that event, he replied "Yeah, I won a seat to the EPT Deauville on PokerStars somewhat accidentally. I thought it was a satellite to something else and next thing I knew I was headed to France. It was a nice trip and a fun experience but honestly at that point I didn't really know what was going on. I was awful at poker and had no idea what the big time tournament scene was like. I was definitely sort of a deer in headlights, but at the same time it helped solidify that this was something I wanted to pursue and be a part of. So it was a springboard for me."
With both a WSOP bracelet and WPT titles, Jaffee is just missing an EPT Main Event title to achieve poker's "Triple Crown". Is it something he would like to achieve in his career? "I've been missing just an EPT title for the Triple Crown now for quite a while, but my EPT experience has been very limited. It would definitely be a very cool accomplishment and I hope to play some EPT's in the future, but I realize that I'm not likely to play a ton of them so it will be pretty difficult to make it happen. But if I pulled it off, I would definitely find it to be pretty special" he said.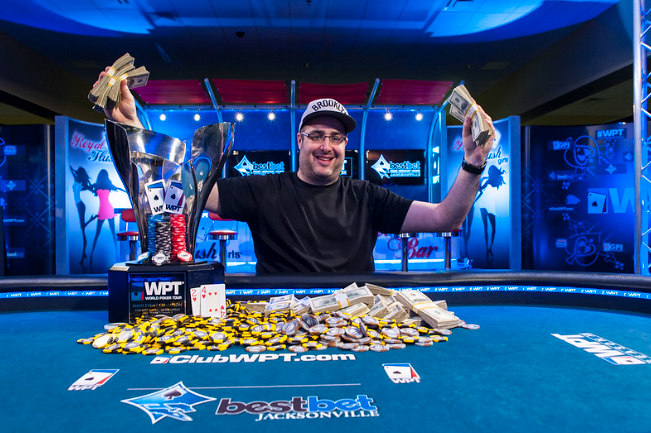 In December the WPT World Championship returns to the Wynn. Jaffee shared his thoughts on the 2022 edition and whether he thinks that this year the tournaments will be even bigger: "I think pretty much everything the Wynn does is top shelf. Last year's event was tremendous and as soon as it was over, I knew it was there to stay and I was looking forward to playing it again. As far as the field size, I assume it would be similar depending on the exact timing of the WSOP Paradise in the Bahamas. I think having the two series compete is truly unfortunate and undesirable. With that said, I can't see a time where I won't support the Wynn and promote their events. I think it's important to be vocal when venues do things right because sadly that isn't the norm."
To finish, Jaffee shared what he enjoyed most about live tournaments: "I think my favorite part of live tournaments is that every time you sit down you get a different experience. Not all of them are good, but never knowing who you are going to be playing with and what you may see definitely makes for an entertaining environment. I'm not a big fan of routine and when it comes to poker tournaments you never know what's gonna happen from one minute to the next. It's definitely more my speed."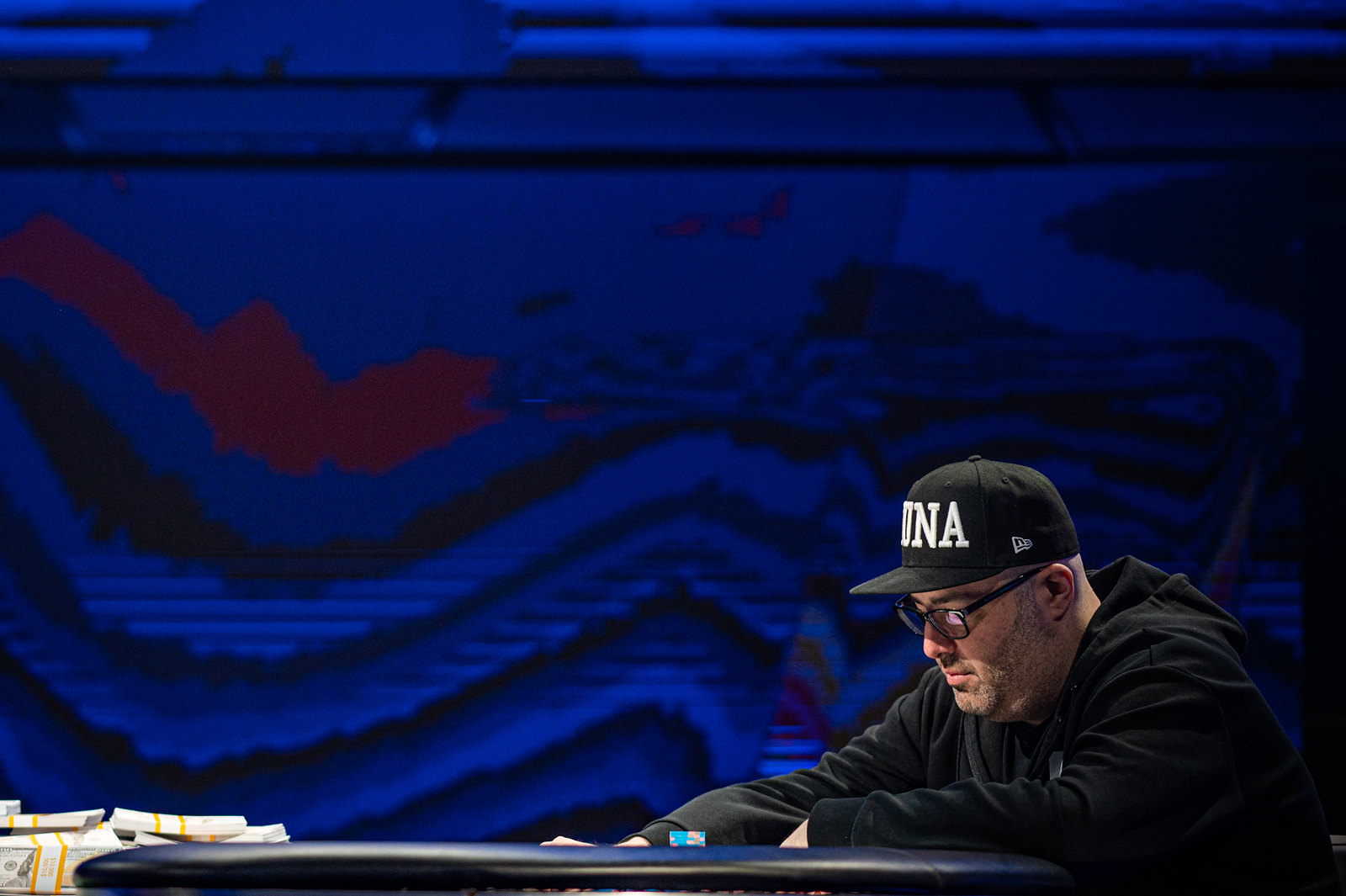 *All images courtesy WorldPokerTour.com
Check out some more great interviews here on Cardplayer Lifestyle: