Ed. note: Ashley is working on a book of his poker travels entitled Poker in 50 States (and 26 countries). He has agreed to publish a few of his chapters here first. This is the fourth in what will be a six-part series. Be sure to also check out his first, second, and third installments.
I was playing poker in a great weekly game one evening in my home state of Massachusetts, and mentioned that I was planning a trip to New Orleans, Louisiana. The other players asked me if I was going for Mardi Gras, or Jazz Week, or to sample the great Cajun food, seafood, or other epicurean delights of the area. I told them no. Though I would surely take in the cuisine, the architecture, the museums, and the fantastic music; I was not going to New Orleans for any of those reasons. I shocked those guys by telling them that I was chiefly going for the poker!
What they didn't know was that New Orleans and the area around it in Louisiana and Mississippi has many places to play poker. And it should. It's the birthplace of the game!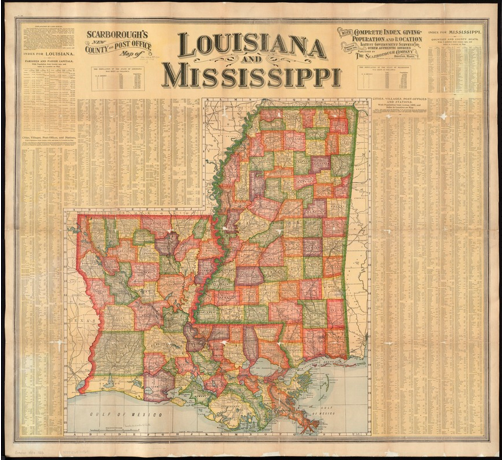 Poker History
There is no agreement on the origin of poker. Some attribute it to the Arabic predecessor game of As Nas. Others say it is really just the child of the British game of Brag. But there's little doubt that it was first called "poker" in New Orleans, Louisiana in the early 1800s, as an offshoot of a French gambling card game called Poque. Historians believe that "Poker" is just an American-accented pronunciation of that game. They also agree, that from whatever game it was derived, by the early 1800s the game of poker was first being played on riverboats traveling up and down and on the shores of the mighty Mississippi River in New Orleans, Louisiana.
It was with this 19th Century gambling in mind that the legislatures of both Mississippi and Louisiana decided, in the early 1990s, to make another go of gambling by legalizing "Riverboat Gambling". Today between the two states of Mississippi and Louisiana, 18 casinos are spreading poker. My travels have taken me to all of them, at one time or another. Most recently, in January 2023, I visited 10 of them. My first stop was New Orleans.
New Orleans
New Orleans is quite a place – the largest city in this region, with 375,000 souls. It's a bustling port city and crossroads, at the intersection of the Mississippi River and the Gulf of Mexico. Jazz was born here. Unlike other parts of the United States, that have English or Spanish roots, New Orleans was at the heart of French territory, and is now the heart of that surviving French-American culture, known as Cajun. It's also a 24-hour city. Along with Las Vegas and New York City, you can eat, drink and listen to music around the clock.
New Orleans is perhaps known best for Mardi Gras – a multi-day, street-filling party, in early February, that features parades, floats, music, and the closest we come in the United States to a bacchanalia.
It is also home to the colossal gathering of jazz musicians, known as Jazz Fest, held annually at the end of April and beginning of May.
New Orleans is a great place to visit. It has great music, with jazz and blues available in hundreds of venues and out on the city streets (especially Frenchmen's Street). There are walkable neighborhoods with many shops, restaurants, bars, and beautiful historic buildings. It's served by a large international airport (with a re bus from the airport that takes you to the heart of the city for under $3). And there's a delightful trolley line and urban bus system that take you throughout the city for short money as well.
Aside from the ubiquitous music, food, and scenic beauty, New Orleans has many tourist attractions including the massive World War II Museum, the Jazz Museum, the Jewish Museum, and many art museums and galleries. It's also a place you can gamble!
Harrah's New Orleans
New Orleans is home to Harrah's Casino, right in the heart of downtown. Stay anywhere in the city and you can walk or take a quick cab ride to this full-service casino, with 10 restaurants, over 1,000 slots, 100+ table games, and a 20-table poker room. You can also stay there if you wish, as it has hotel.
Harrah's New Orleans Poker Room
This is the biggest poker room in the region, with 20 tables. On my most recent trip they had between 5-10 in action, typically a few $1/3 no limit hold'em games, a couple of $2/5 games, and one or two limit games, usually a $4/8 hold'em game or a mixed game of $8/16 hold'em and Omaha 8.
The room has a busy feel to it, as there are no walls separating it from the rest of the casino. There are lots of people walking by with drinks, some stopping in to play. This is both good and bad. It's noisier than a separate room. But it also means that there's plenty of traffic from the sports book and the slots, livening up the game with gamblers and action junkies.
The poker runs 10 AM-to 4 AM Sunday through Thursday; staying open until 6 AM Friday and Saturday.
I played in both the $1/2 and $2/5 no limit games, finding them soft, though not particularly juicy, with tables filled with relatively tight and timid tourists and a few nitty regulars. I did not play in any of the daily tournaments, though they went off regularly with at least three tables filled each of the three days I stopped in.
Boomtown Casino
You can also find poker at the Boomtown Casino, just south of downtown New Orleans. Though I didn't visit this trip, I've been a couple of times in the past. It's a place that often has some lower limit hold'em, filled almost exclusively with regulars – typically senior citizens. If you're looking for a friendly slower-paced game, you might want to head down there. It's about a 15-minute drive, across the Mississippi River to the south.
East of New Orleans
My travels took me east of New Orleans, along the shore of the Gulf of Mexico, to the southern Mississippi tourist towns of Gulfport, Bay St. Louis, and Biloxi. There are about half a dozen casinos, a few with poker rooms. I stayed and played poker in Biloxi, at the largest and most elegant of the casinos in the area, the Beau Rivage. I also visited and played at the nearby IP (formerly known as the Imperial Palace).
Beau Rivage
The Beau Rivage is a beautiful casino. It's poker room is spacious, nicely appointed, and with extremely comfortable chairs. Its overall ambiance seems, like the casino as a whole, meant to attract high rollers.
I stayed at the Beau Rivage a couple of nights and played poker there for about 12 hours during my three days in the area. The $2/5 game I frequented was quite beatable, I found, with a few players throwing probability and poker statistics out the window as they gambled it up. Of course, I can't be sure that my hours of play are indicative of the quality of games in general. But I can say that the place had a friendly vibe, seemed very well run, with gamblers welcomed with a smile, vacant seats quickly filled, and game lists clearly maintained. I recommend it highly for any who visit the area.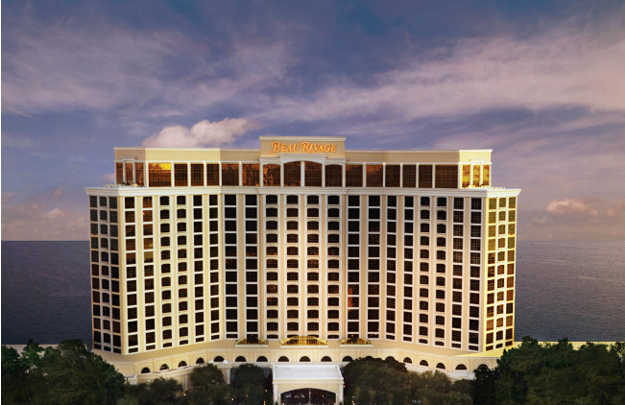 IP Casino Resort & Spa
On the other hand, I found the nearby IP Casino much less inviting, with the poker room run by a dour gentleman, who seemed to resent being spoken to or asked any questions. The games (when they had them) were chiefly filled with easy-to-read grinders and locals – making the games tight and only marginally profitable for the disciplined player. Many seemed to be playing just to kill time, hanging around hoping to hit one promotion or another. The floor seemed largely disinterested; and the game often wasn't going when I stopped or called in.
Biloxi and nearby Gulfport are not nearly the tourism hubs that New Orleans is. But they can serve as a nice one or two-day side trip. There is a beautiful beach, decent fishing, some excellent restaurants, and a few museums to check out if you get tired of poker and other forms of gambling.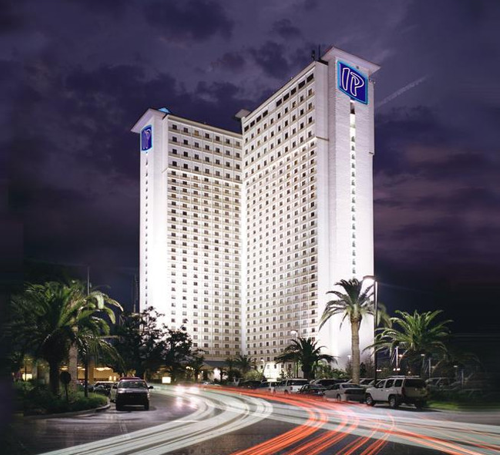 West of New Orleans
I also traveled west of New Orleans, to the capital city of Baton Rouge, through Lafayette (the self-described heart of Cajun Country), and to Lake Charles. I highly recommend getting off the interstate highway and driving on some of the secondary roads. You will be driving through the bayou, filled with cypress trees, swamp, and many rice paddies that also serve as crayfish farms. It's a part of the United States that you can't see elsewhere.
The native culture, known as Cajun, is derived from the French not the English. The Cajun food is characterized by a unique spice blend of black pepper, white pepper, cayenne pepper, chili peppers, mustard, cumin, onion powder, garlic powder and paprika. Many of the dishes are made from the ample seafood of the area, especially shrimp, crawfish, and redfish (also known as drum). While I was there, I also ate a lot of Andouille sausage – a deliciously spicy pork sausage found in many dishes.
While stopping in Lafayette, about halfway between Baton Rouge and Lake Charles, I had a delightful breakfast at Dwyer's, a very popular restaurant, known for their Cajun food!
Baton Rouge L'Auberge Casino Resort
The highlight of the trip to rooms west of New Orleans was surely playing at the luxurious L'Auberge Casino, on the banks of the Mississippi in Louisiana's state capital of Baton Rouge.
This is a gorgeous property, overlooking the Mississippi River. It has very high ceilings, wooden beams, and feels like an enormous country lodge. There is a long class enclosed skyway between the ample parking garage and the main part of the casino. The walk in gives you time to think about playing your best game once you hit the tables.
I stopped in four times – on Saturday and Sunday and Tuesday and Wednesday. It was busy early and late on those days. I recommend calling ahead and getting your name on the list when you head over. And bring a book, just in case you have to wait. Though the typical wait was no longer than 15 minutes, I once waited over an hour for a seat.
The casino is on one floor. Though there are extremely high ceilings, and though the tables are amply sized and the chairs comfortable, the poker room feels a little cramped at one end of the floor. I was surprised the tables weren't more spread out. As it was, there were often four tables going much of time I was there. They had two fixed limit $4/4/8/12 O/HE split and two $1/3 no limit hold'em tables.
I found the $1/3 games beatable but tough. Of all the rooms I played in during this trip, this room had the highest concentration of solid aggressive no limit hold'em players. The limit game was filled with a good mix of loose soft and predictably tight players. It was profitable to me, though like most low and middle stakes games in public rooms these days, the rake is tough to beat.
Lake Charles, Lousiana
Harrah's and Horseshoe Casinos
A couple of hours or so west of Baton Rouge, an hour past Lafayette, is Lake Charles, the last city in Louisiana before entering Texas. Back before Covid, when legal public poker was almost completely shut down in Texas, the casinos in Lake Charles Louisiana provided a destination for Texas poker players and other gamblers. There are two poker rooms there now, the Golden Nugget and the Horseshoe that draw chiefly local players. I played briefly in each of them and didn't come to any conclusions about the level of play. For the hour or so that I was there, between midnight and 2:00 AM, I did not see any strong players. Both rooms were spacious and well appointed.
After playing in Lake Charles, and spending the night, I traveled north about two hours to the town of Alexandria. It is home to the Jena Choctaw Casino.
Jena Choctaw Casino, Alexandria
This is a nicely appointed, modern, small casino with a small poker room. They have five tables but never spread more than two games at a time. I played in both games for a few hours each. One game had three or four serious players, with everyone drinking water, coffee, or Red Bull. It was a tough game! The other game had a bunch of good ol' boys laughing it up, with a lot of drinking and laughing. It was a fun place to play – and proved much more profitable (at least for me).
Other Poker Rooms
There are more poker rooms throughout Louisiana and Mississippi that I didn't visit on this trip. An hour or so north of the Gulf of Mexico are the two Indian casinos in Louisiana: the Paragon and the Coushatta Casino. I stopped at each, but neither poker room was open when I stopped by. There are also rooms up in Bossier City and Shreveport. I didn't visit them. In the past they were bustling with refugees from anti-poker Dallas and Houston, Texas. Now that Texas is filled with dozens of quasi-legal poker clubs, I'm not sure what the action is like.
I did not make it to some other rooms in Mississippi. There are a few in Bay St. Louis, Gulfport, and Biloxi with part-time schedules that didn't have poker when I stopped by. There's also a room on a gambling boat in Vicksburg, a room in Philadelphia, and still a room or two left in Tunica up north, just south of Memphis, Tennessee. I'll have to go back to sample them as well.
Conclusion
New Orleans and the Gulf of Mexico to the east in Mississippi and to the west in Louisiana, is a region rich in history and culture well worth a visit from any traveler. It's also an ideal place for a tourist looking to play some poker. You might even call it the perfect destination for a poker roots trip – as this is where the game began.