PokerStars is the undisputed king of online poker rooms with about three quarters of the global online poker share. 888poker is a distant second and the site that most everyone speaks of when discussing alternatives to the world's largest poker room.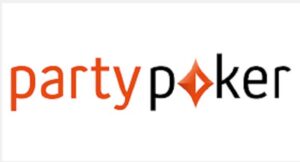 One room that has largely dropped out of the public poker consciousness is partypoker. Presently the 7th-largest online poker room according to PokerScout, partypoker just doesn't resonate with recreationals the same as other sites.
Partypoker used to be the largest online poker site in the world but now struggles to stay relevant. That doesn't have to be the case. There are several things the site can do to bring itself back into relevancy. Here's a few things the company can do to bring itself back into the collective poker consciousness.
Offer More Value-Added Promotions
Online poker rooms are always looking for ways to entice players to download and play on their site. The problem is that many of these promotions don't offer a lot of "added value" to the average recreational or pro player.
I think back to the early days of online poker when many rooms ran real no deposit casino promotions. They offered anywhere from $5 to $25 for a player to come to their room and play poker. No insane play-through requirements, no "free with deposit" deals, or anything that you normally see today.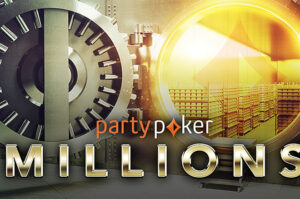 This type of value-added promotion got players to come to new online poker sites by the thousands. Granted, the downside is that there were many people who came and played with the free money and never deposited, but there were also plenty who were bitten by the poker bug and continued to play.
Poker rooms don't offer many value-added promotions anymore. Free tournament tickets and free cash game buy-ins are nice, but usually the added value isn't that significant. Give players extra incentives to put their money on the site and ones that they can realize immediately rather than having to wager 10, 20 or 100 times their deposit.
For established players, give them value-added promotions that entice them to come to partypoker over PokerStars or other sites. Bigger guarantees, lower rake, or events that aren't being run by every site.
One great example of such a promotion is the partypoker Millions promotion currently underway. This hybrid poker event starts out as an online event and then concludes as a live tournament in April. There is a £6 million guaranteed pool with £1 million to first. Imagine working your way from a £.01 satellite on partypoker to a £1 million payday. If that isn't added value for a tournament, I don't know what is.
Increase Focus on Team Pros
Quick – without using Google or checking out partypoker's website, name five of their ambassadors besides Mike Sexton and Tony Dunst.
Give up? Some of you may have named Sam Trickett or Boris Becker, but how many of you actually came up with five? If so, great job, but I'll bet that most of you weren't able to come up with more than three.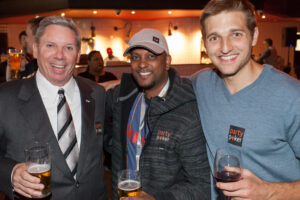 Personally, when I started thinking about this topic, I only came up with Sexton and Becker. I had forgotten about Trickett and Dunst. I also missed the memo that Jackie Glazier had been signed.
If you couldn't name five sponsored pros, it's not surprising seeing that the company does not hype their pros nearly the same way as PokerStars or 888poker does – unless you're Mike Sexton or Tony Dunst.
When I went to the partypoker website, other than seeing promos featuring Boris Becker and Sam Trickett, I didn't see anything pertaining to their other pros. I then went their blog section and saw the link for Team Pros.
Great! Now I will find a list of their pros and ambassadors, right? If you go by that, you'd think that the only pros on their roster are Sexton and Dunst. I didn't find any information on other ambassadors until I then clicked their Poker for the People link and selected Meet the People.
There, I discovered that Beata Jambrik, Joao Simao, and Patrick Leonard have all signed as ambassadors in the last year. Other than that announcement, I couldn't easily find anything on the site regarding these pros or any other pros that are sponsored by the site.
By contrast, if you head over to PokerStars or 888poker, you will easily find information on the massive group of pros they sponsor. It isn't difficult to set up a profile page to highlight the sponsored players, so it seems a bit odd that partypoker hasn't chosen to do so.
Update: After this article was initially  published, they've put up a proper Team Pros page. Kudos!
Sign More "Big Name" Pros to the Team
To effectively compete with bigger sites, partypoker ought to try and snag more big name pros as ambassadors. I'm talking about players who one could reasonably group in the same league as pros representing the bigger sites.
Some names of elite pros that come to mind, with no disrespect to others of course, are:
Antonio Esfandiari, Dan Colman, Dan Smith, David Peters, and Fedor Holz (although Fedor is "retired" now…)

Adding big names like those to the likes of Trickett, Sexton, Dunst, Glazier, et al. presents a formidable Team Pro with considerable star power. That's a lineup that prospective new recreational players on the site could rally behind; part of a brand that they'd go out of their way to support with their online poker dollars.
Directly Challenge the "Big Boys"
PokerStars has alienated many customers in the last year or so through changes in their policies and multiple rake hikes. When these types of changes happen, this presents an opportunity for competitors to try to move in and pick up customers upset with the world's largest poker site.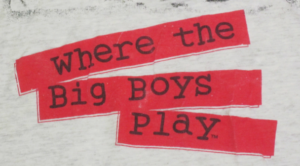 Have any of you experienced what is known as a "gas war" between gas stations? This occurs when stores compete with each other to try to offer the lowest priced gas possible in order to gain new customers.
When Murphy's opened in my town, we went through a gas war for the better part of three months. Murphy's consistently had their gas as much as 10 cents per gallon cheaper than everyone else.
Most other gas stations eventually had to lower their prices, but things got really interesting when the local Kroger gas station decided to match them penny for penny and sometimes managed to get a cent or two cheaper.
This was great for customers as they enjoyed cheaper gas prices than were the average for the general area. We have one station in town that refused to participate in the gas war; they are now on the brink of going out of business.
Generally speaking, when other, larger sites make changes – like rake hikes – that are unpopular, partypoker could make headlines (and attract more players) by bucking the trend.
Challenging the "Big Boys" isn't going to make partypoker a serious threat overnight, but steady challenges could force larger competitors to perhaps rethink certain future changes out of market share considerations.