When people discuss the greatest poker players of all time, it's always the same names that crop up. Stu Ungar, Doyle Brunson, and Johnny Moss tend to get mentioned in the pre-internet era, while the likes of Phil Ivey, Phil Hellmuth, and Daniel Negreanu are considered to be the best since the poker boom. One person that is often neglected is Antonio Esfandiari. Despite having previously been the number one in the world for tournament earnings, the 42-year-old hasn't (yet) been inducted into the Poker Hall of Fame. Is there a case to be made that "the Magician" should be in the list of all-time greats?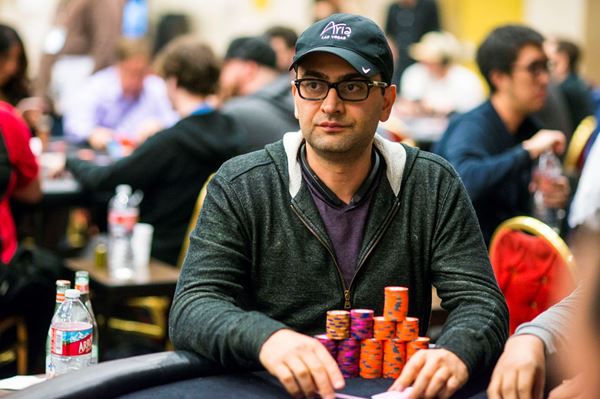 Previous Number One For Tournament Earnings
Esfandiari currently sits at 15th in the all-time money list, with earnings of $27.8 million. This puts him around $4 million shy of Ivey in ninth, and $14 million worse off than Negreanu who sits in third-place.
For a time, the poker expert known as the Magician was ranked number one on the list of highest tournament earnings. This was in 2012, when Esfandiari won the Big One For One Drop for a prize of just over $18 million. He was later overtaken by Negreanu and numerous others, as more and more high-buy-in events started being played worldwide with super high prize pools and payouts.
Esfandiari has enjoyed great success at some of the world's biggest poker tournaments. The aforementioned Big One for One Drop in 2012 earned him one of his three World Series of Poker bracelets, while he has also achieved two World Poker Tour wins. These accolades, along with the accumulated cash, make the Tehran-born Esfandiari one of the most successful players of the modern age.
Inspiration to Middle Eastern Players
There have been a fair few players of Middle Eastern descent who've had major success in the poker world. Some of the biggest names that spring to mind include Joe Hachem, Freddy Deeb, and Sammy Farha. But none of these sharks have made as big a splash as Esfandiari. Indeed, it's the California-based player who is likely to serve as the biggest inspiration to others from the region who want to make to the top.
Poker is huge in the Middle East, and this could be thanks to superstar players like Esfandiari. Most of the players coming up from there are doing so through an online education in the game, which tends to be the case in the modern age of poker. There are multiple sites to choose from when it comes to selecting somewhere to play, so it's often easier to use resources like the Arabian Betting poker section to search for an option that suits them. They can discover where the bonuses are, what languages the sites are in, and what the pros and cons of playing poker online are.
Regular Face on Televised Poker
One of the reasons that Esfandiari has served as such a role model to many is because he has always been a regular on televised poker shows. It's his performances on these that put him in the same bracket as the likes of Ivey and Negreanu, with whom he often competed.
Esfandiari starred in both of the main poker shows of the 2000s in the USA. These were GSN's High Stakes Poker, and NBC's Poker After Dark. Being a regular in every season of both shows made him one of the most recognizable faces in the game. While other players became famous for regularly blowing up and getting angry about the cards, Esfandiari was renowned for being cool, calm, and collected at all times.
Indeed, Esfandiari displayed traits that a lot of up-and-coming poker players have aimed to replicate. Not only did he show that he was able to control his emotions, he was also adept at correctly reading his opponents and stringing them along in a pot. In addition, he was also one of the most entertaining and humorous characters at the felt.
There is a strong argument to say that Esfandiari does deserve to be mentioned in the same breath as some of the biggest legends of poker. In addition to being one of the most famous and inspirational faces out there, he has amassed a great deal of wealth from the game. He will surely get into the Hall of Fame someday, but will his career merit him worthy of consideration as an all-time great? Only time will tell.