It's a tough time for poker players and the world at large.
Finding ways to keep yourself entertained, humored, and mentally stimulated is a must, especially if you're under lockdown or quarantine. For those of us who love all things poker, the following is a rundown of some of the best poker content at our disposal as we try to get through the COVID-19 crisis.
Hey poker family. Let's flatten the curve, stay home, and we'll see you at the tables soon!@andrewneeme @KristyArnett @JohnnieVibes @Angry_Polak @TreMomey @2littlemice @BradOwen1 @berkey11 @fireman_scott99 @suitedsuperman @winopoker @novocainepoker @locboxpoker @Poker_Traveler pic.twitter.com/SMBITJfXN6

— The Drawing Dead (@killogram) April 11, 2020
Poker Vlogs/YouTube
We all need high-quality entertainment right now, and for poker fans there has never been a better time to catch up on content from poker's best vloggers and video channels.
I'm a few episodes behind on the adventures of Andrew Neeme at the moment, but that's a great thing, as I'll get to binge watch to get caught up.
Joey Ingram, poker's most popular investigative reporter, hasn't slowed down at all over the past few months, with plenty of fresh new content on his YouTube channel.
Trevor Savage, Jaman Burton, Johnnie Vibes, and Brad Owen are still putting up new videos as well, and if you haven't seen Owen's latest contribution to the poker world, you MUST check out this high-stakes rap from Marvin the Cat right now (video below).
Poker Books
My favorite poker book of all time is Michael Craig's epic work, The Professor, the Banker and the Suicide King – Inside the Richest Poker Game of All Time. This book tells the story of multi-millionaire Andy Beal's trips to Las Vegas to play high stakes poker against "The Corporation", a team featuring Ted Forrest, Todd Brunson, Doyle Brunson, Barry Greenstein, Jennifer Harman and several others.
I've binged that book more than once, staying up far later than I should as it's just impossible to put down. Stepping away from television and social media for a reading session is a great way to escape and stay sane.
Other poker books for your consideration include Molly's Game, Molly Bloom's self-authored account of her experiences running high-stakes underground poker games, and Pulling the Trigger: The Autobiography of Eli Elezra (English translation by Cardplayer Lifestyle founder Robbie Strazynski).
WATCH: Interview with Molly Bloom
If you're looking to sharpen your poker skills, check out Michael Acevedo's Modern Poker Theory: Building an Unbeatable Strategy Based on GTO Principles. Or get motivated by Lance Bradley's The Pursuit of Poker Success, which took home the GPI Award for Media Content of the Year in 2019.
PokerGO
PokerGO's extensive library of content is a one-stop shop for vintage poker programs like High Stakes Poker. Arguably the best poker television show of all time, check out full episodes from the glorious original HSP run.
Plenty of new original programming can be found on PokerGO as well. The Big Blind, hosted by Jeff Platt, is a trivia game show, played like a poker game, featuring some of poker's most entertaining characters.
The biggest moments from the history of the World Series of Poker and World Poker Tour are just a click away as well.
Start binge watching now! "POKER30" gets you access to the world's biggest library of poker content 📚#HighStakesPoker 💰
Classic @WSOP 🥇#PokerAfterDark 🌙
and much, much, more!

Sign up now for $30 OFF: https://t.co/ZimMTZTwoe ⬅️ pic.twitter.com/TWalMQbNBD

— PokerGO (@PokerGO) April 18, 2020
Poker Training Courses
Online poker is booming again, and now is a great time to study and improve your game.
Some of the best poker training sites with courses on the market include the Upswing Poker Lab, which offers an astonishing amount of content from world-class coaches like Fried Meulders, Jason McConnon, Ryan Fee and of course Upswing Poker founder Doug Polk.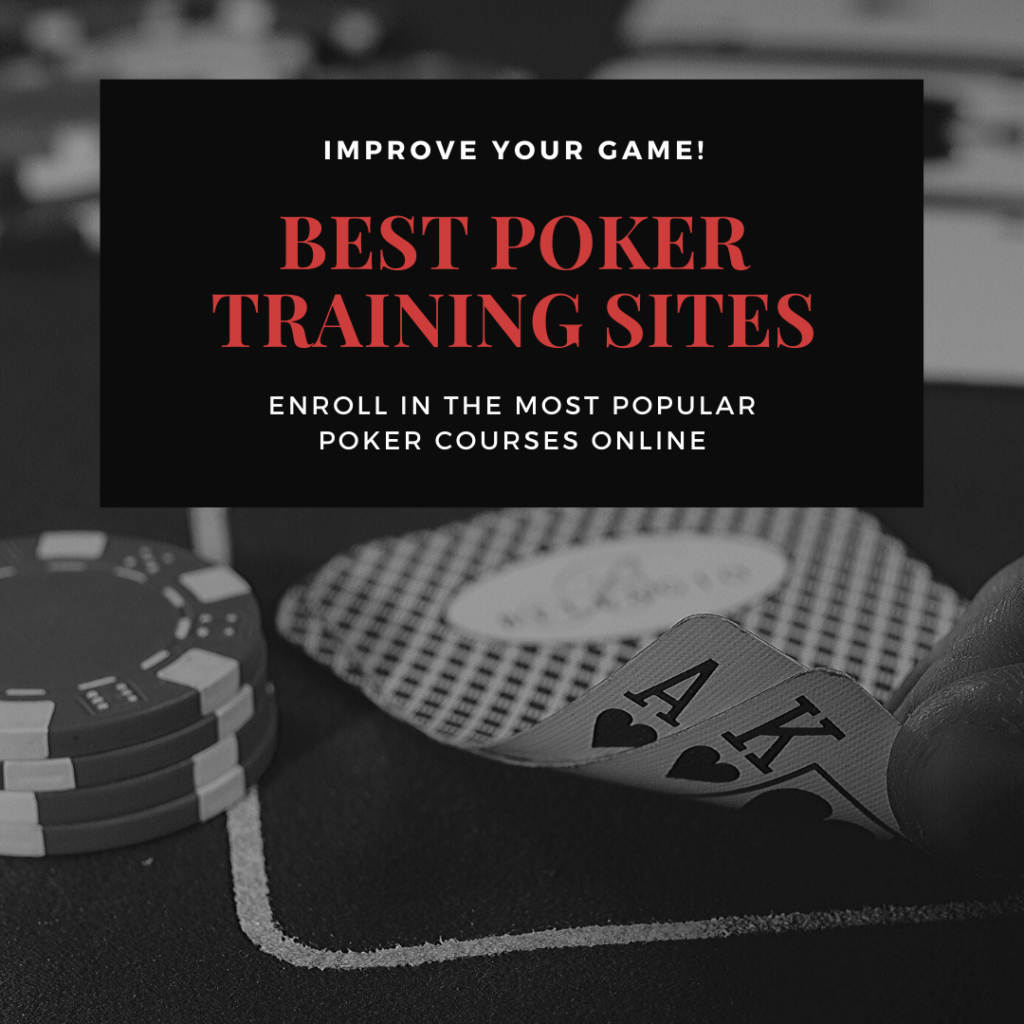 High-stakes tournament legend Fedor Holz is the mind behind Pokercode, featuring more than 60 hours of training materials and insights into one of the greatest poker minds of the modern era.
Other training sites to check out include Pokercoaching.com, Advanced Poker Training, Red Chip Poker's CORE, and Run It Once Poker Training.
Poker Media
I'm proud to be a part of the contributing team here at Cardplayer Lifestyle, which is consistently home to some of the highest-quality and diverse poker journalism in the industry, and which has continued pumping out new content at a record rate during the coronavirus era.
Other great poker media outlets include PokerNews, PocketFives, and PokerFuse, all of which have comprehensively covered the poker industry for years.
Haley Hintze, perhaps poker's top investigative journalist, is always an important voice, and her work is currently found on Kickass Poker.
There were a lot of rumors about events leading up to Bay 101's closure last month. While some of it was true, what was likely an extended delay in Covid-19 test processing may have caused some confusion. https://t.co/DdoZT7PIdx

— Haley Hintze (@Haley_Hintze) April 9, 2020
Poker Podcasts
One of my favorite podcasts, the LFG Podcast featuring Jamie Kerstetter and Chad Holloway, is no longer making new episodes. Disappointing, but luckily plenty of other great podcasts are available for your listening pleasure.
For starters, you ought to check out the Cardplayer Lifestyle family of podcasts, which includes the Top Pair Home Game Poker Podcast, the Rec Poker Podcast, and the Bernard Lee Poker Show. The three shows combine to crank out 10 new episodes on a monthly basis.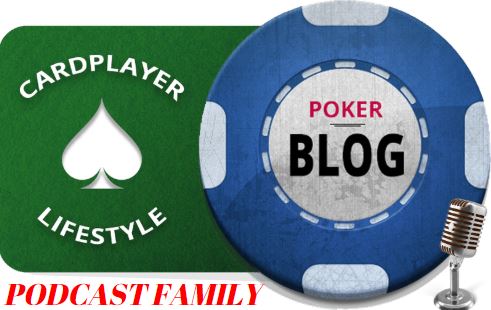 The Chip Race Podcast, hosted by Dara O'Kearney and David Lappin, is in its twelfth season, giving us plenty of poker content to catch up on. If you're looking for the latest news and most buzzworthy pundits in poker, your best bets would be The Poker Central Podcast (with Remko Rinkema and Brent Hanks), The Fives (with Lance Bradley and Donnie Peters), DAT Poker Podcast (with Adam Schwartz, Terrance Chan, and Daniel Negreanu), and the PokerNews Podcast (with Jeff Platt, Chad Holloway, and Sarah Herring).
The Galfond Challenge
The Galfond Challenge gets a category of its own, with the first match having featured quite possibly the greatest comeback in poker history. The timing of this epic heads-up match, and the riveting ending, couldn't have been better for a content-hungry poker audience and there are a slew of takeaways for all of us in the poker world.
Run It Once founder Phil Galfond found himself down over €900,000 at one point in this 25,000-hand Pot Limit Omaha match against 'VeniVedi1993', and even with the stakes at €100/€200 a comeback win seemed inconceivable.
In mid-Feburary, down massively to VeniVedi, Galfond took a break from the challenge. At that time it wasn't clear if the challenge was even going to be completed, but a few weeks later Galfond got back at it and the match resumed.
That €900,000 deficit started to dwindle, session by session, and Galfond went into the final day of the challenge down just over €8,000 with around 700 hands to go. He valiantly fought off defeat repeatedly in that final session and emerged victorious.
Joey Ingram's recap video below, featuring Farah Galfond's reaction to her husband pulling off the win in the final hand, is epic.
Let's hope the next chapters of the Galfond Challenge are just as good. Opponent #2 is Bill Perkins, and after that, poker fans have future matches like Galfond vs. Luke Schwartz, Galfond vs. Dan "jungleman" Cates, and Galfond vs. Brandon Adams to look forward to.