As any longtime poker fan knows, there was once a time when the word "poker" simply conjured up old-school images of five-card draw for matchsticks in the smoke-filled back room of a pub. Nevertheless, the game of poker has taken on a whole new look in modern times, particularly since the magical boom year of 2003.
While Black Friday certainly dealt a massive blow to people's ability to play the game online in the United States, the potential of sharing online poker liquidity between numerous European countries, as discussed in our 2017 predictions here, suggests that there is still a genuine appetite for Texas Hold'em and the many other variants of the game that can be played on various online poker sites in Europe as well as in other places around the world. Of course, the live poker scene is not only still alive and kicking, but dare I suggest thriving nowadays in the U.S.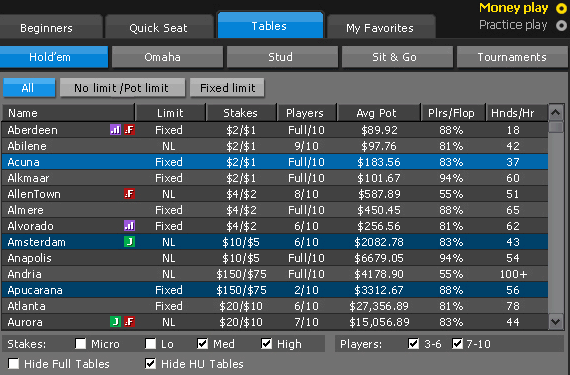 If you're thinking of learning a new variant of poker this year, this brief guide to some of the most popular poker games available online (and in most top land-based poker rooms) will certainly give you food for thought as to which ones you might want to try:
Texas Hold'em
Still the most played and recognized variant of poker today, due in no small part to the World Series of Poker Main Event being televised each year on ESPN – and now Poker Central as well, Texas Hold'em remains the most lucrative online version of the game. With two hole cards dealt and the ability to use the five community cards, the player with the best five-card hand at showdown takes the pot.
Seven-Card Stud
Lots of people newer to poker don't realize this, but prior to the "Moneymaker Effect" of 2003, Seven-Card Stud was THE most popular game spread in poker rooms around the world, by far. Unlike Hold'em, there are no community cards dealt. Each player is individually dealt seven cards, starting with two down, then four up and then the final one down. The best five-card poker hand is used to determine the winner. In the hi/lo version of this game, half the pot is awarded to a player who can make the best five card 8-or-better hand (if possible); in other words, five of that players' seven cards must have a value of lower than 8 without pairing up.
Omaha
With double the number of hole cards compared with Hold'em (four), along with the five community cards dealt face up, players must make a five-card hand using three community cards and only two of their own. In the hi/lo version of this game, half the pot is awarded to a player who can make the best five card 8-or-better hand (if possible), again using two hole cards and three community cards.
Razz
Razz sees players given seven cards each, in the same fashion as Seven-Card Stud is dealt out. However, this version is referred to as a "lowball" game, meaning the best Ace to Five low poker hand wins the pot at showdown rather than the Royal Flush being the best possible hand. There is no requirement for your five-card hand to "qualify" with an 8-or-better. *Note: This can be an especially frustrating game!
Video Poker
The game of video poker first came onto the scene in casinos in the 1970s and remains a very popular form of poker, particularly online and on casino machines. Especially in the world of iGaming, video poker is a game that attracts attention from fans of other casino games such as slots more than other variants. With this variant, the software selects you five cards, you choose the ones you wish to keep and discard. The software then burns your discards and gives you a payout according to a given paytable. Often, paytables award progressive jackpots if you manage to get dealt a natural Royal Flush.
H.O.R.S.E.
Regarded by many of the pros, as the toughest, truest test of a player's poker ability, H.O.R.S.E. is a mixed game poker variant that combines five different games as opposed to a single type of game: Hold'em, Omaha Hi/Lo, Razz, Seven-Card Stud and Seven-Card Stud Hi/Lo. As it is a mixed-game variant, playing H.O.R.S.E. requires tremendous diversity in skill, with single-game specialists often not faring too well due to relative weakness in the other games.
Badugi
Originally conceived in Asia, Badugi is a more rarely played version of draw poker. Similar to lowball games like Razz, the lowest hand is deemed the winner. The strongest possible hand a player can win with is four different low cards, one of each suit, e.g., A234 of all four suits is the nuts (best possible hand). While there are no straight up Badugi bracelet events held at the WSOP, it is part of the Dealer's Choice event… and a plain old fun variant of poker to try for low stakes online.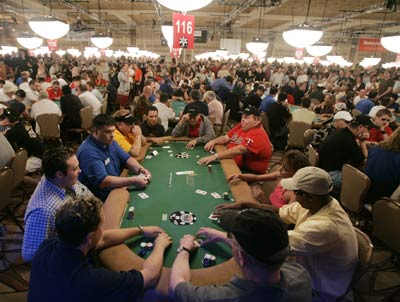 So, while some have suggested that the "boom" years are over, the plethora of poker games that are still played regularly by millions of people online worldwide would suggest there'll always be a demand for poker in all its various guises. Long live the game we love!