In my first Cardplayer Lifestyle article, So You Want to Be a Poker Pro?, I wrote about the fact that you need to choose your opponents wisely in order to have an edge. I remember seeing an ad for an online poker site that said: "Come play poker with the best players in the world." I thought it ought to have said: "Play poker with the worst players in the world."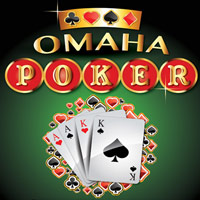 The old black and white Full Tilt ads that used to feature world-class players walking down Fremont Street in Las Vegas were meant to convey the message to come and play for fun. It had the opposite effect on me; I never wanted to play with them. I mean, how were those guys going to give me money?
If you want to play poker professionally, you must treat it like a business and look for weaker opponents you can beat. Traveling around the world hustling poker, gin rummy, and pool in my early days taught me a lot about people and how to make money from gambling.
You can profile gamblers into several groups and determine which group you want to play with to earn money and not only survive, but thrive, in the gambling world.
The Poker Food Chain
Limit Hold'em
At the bottom of the poker food chain are the Limit Hold'em players, who have the least amount of money and are really struggling to pay their bills. You also find more recreational players in this group. The problem is not so much the income or standard of living of the players but the fact that the rake takes such a heavy toll on the amount of money you can earn.
The major plus is you can manage your bankroll better in limit games. You should play these games more as a hobby or for entertainment purposes and not as a way to pay your bills. I estimate that only about one percent can make a living playing at the bottom of the poker food chain.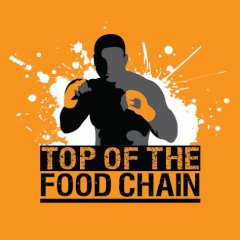 No Limit Hold'em
The next level in the poker food chain contains the No Limit Hold'em players. These players tend to be younger, and many grew up as gamers. They spent a lot of time watching poker on television, and play for the adrenaline rush and glory they see hoping to become TV's next rags-to-riches story.
If you look deeper, however, you will find these players often have very little financial responsibility or families to support and are living in the fast lane. This phase lasts from around the age of 21 to 30. We have all been there. It seems like those times will never end.
Omaha and Mixed Games
I would put Omaha and mixed games at the top of the poker food chain. More professional people who have money and limited hours to play sit in these games. They can lose and not be bored or go broke, and they keep on playing day after day. These players are the producers of the money that feeds the games. You have more doctors, lawyers and executives playing – and losing – at Omaha.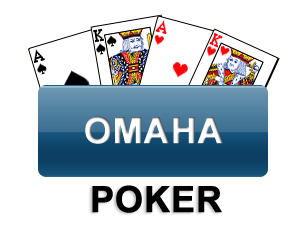 Don't get me wrong: They are smart and understand the game. They are successful in life, but because they are busy working at their professions most of the time, when they play poker, it's primarily for entertainment purposes.
This creates the perfect poker situation for the top of the poker economy, and this is the level you want to play at if you want to play poker for a living. I noticed that the more complicated the game, the more it attracted people who had high earning power, which resulted in more money for them to lose and more money for me to earn.
The bottom line is you meet amazing people in poker wherever you play, and the most money to be earned is at the top of the poker food chain. You need to be able to play whatever poker game presents the best opportunity to earn, and a great way to expand your poker skill set is by learning and mastering Omaha poker.
Where to Learn Omaha and Find Good Games
If you are ready to learn Omaha, I would recommend reading articles by Steve Badger, who I consider the authority on writing about the game. Steve has a World Series of Poker bracelet in Omaha Hi/Lo.He also used to own playwinningpoker.com, which he sold to PokerStars in 2010. I once asked Steve what made him like Omaha so much, and he responded, "I heard you were in the game."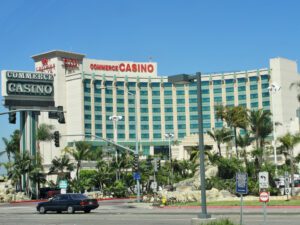 If you're traveling to the western part of the United States and are ready to practice playing the game of Omaha in a live setting, here is a rundown of the action and where to play:
Commerce Casino
Many consider Los Angeles to be the center of the poker universe, and Commerce Casino, located about 30 minutes from Los Angeles International Airport, features the largest card room in the world and the best range of Omaha games and limits from which to choose. 
Beginning with $4/$8 Omaha Hi/Lo (O8) games and Pot Limit Omaha (PLO) with a $100–$300 buy-in all the way up to a $2,500 buy-in PLO game that is spread every day in the high limit section, the non-stop action at Commerce Casino makes it one of the top spots to play in the world.
The Bike
Other Los Angeles-area casinos also spread Omaha daily. The Bicycle Casino, located in Bell Gardens, also features a $4/$8 Omaha Hi/Lo game and a mix game of stud poker Hi/Lo and Omaha with a $20/$40 limit. A Pot Limit Omaha game is also offered on certain days. They also have a weekly Omaha tournament on Mondays.
Hawaiian Gardens
The Garden Casino in Hawaiian Gardens offers a variety of games including $4/$8, $6/$12 Limit Omaha and also a Pot Limit Omaha game with a $100–$300 buy-in.
Hollywood Park
My favorite place to play Omaha in Southern California is the Hollywood Park Casino, located just minutes from LAX. Their offerings include $4/$8 Omaha Hi/Lo, $40/$80 Omaha Hi/Lo, and a $20/$40 mix Omaha and Stud Hi/Lo. Hollywood Park Casino also has a $50 buy-in Omaha Hi/Lo tournament every Saturday.
Other LA-Area Poker Rooms
There are Native American casinos in Southern California that offer limit Omaha, such as Pechanga Resort & Casino, the largest casino in California, which spreads 5-Card Omaha (a.k.a., Big O). Agua Caliente Casino near Palm Springs spreads a $6/$12 Omaha Hi/Lo game daily.
Just outside Los Angeles, The Players Club in Ventura, California, offers small limit and pot limit Omaha games full of great action. Omaha on the West Coast is growing, and I predict the amount of games will double in the near future.
Las Vegas is a great place to play Omaha and has some legendary spots like the Orleans Hotel & Casino, which is famous for its small-limit Omaha games and large jackpots. If you need to build a bankroll, one of the best places to play is Boulder Station, which features a $4/$8 limit Omaha high only with some the best action in Las Vegas. It seems like there are always six people going to the river.
For bigger action, the most consistent place to find it is at the Venetian Las Vegas, which features $4/$8 Omaha and $8/$16 Omaha along with $15/$30 and Pot Limit Omaha. Aria spreads Pot Limit Omaha daily, and Bellagio has some middle limit Omaha if requested.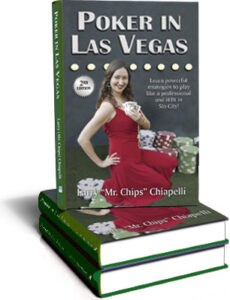 Shirley Rosario, a world-class Omaha player, said: "I find Omaha the most challenging out of all the games and I put in a lot of work improving my game because I enjoy a challenge. Since I've put the work in learning Omaha, it is the most profitable for me, which makes me like it even more."
Conclusion
The main lesson about playing poker is that you want to play where the action is. The more games you can master, the more opportunities there are to win. If you have ever seriously considered playing poker professionally, adding Omaha to your poker repertoire will help you get a step closer to that dream.