Choosing where to play online poker is a big decision. The game might be the same in every room, but that doesn't mean all virtual felts are created equal. Finding the right balance between profitable games, good software, and player rewards can be difficult for many players. Whether you have been on the grind for years or are new to the game entirely, it's important to constantly evaluate and review online poker sites to find the best fit. So, if your online poker room is lacking certain critical features, you ought to bolt.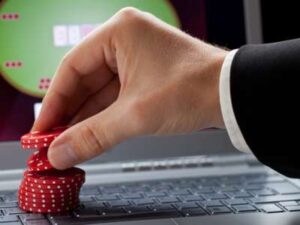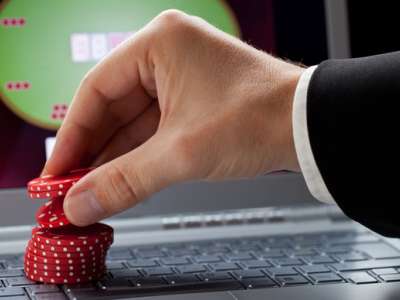 Below is a list of 5 reasons you should leave your online poker room.
1. They don't keep your money safe
Poker is played for fun, but it is also played for money. You wouldn't walk into a casino if you knew that the chips would lose their value by the time you decided to walk out of the casino. An online poker room is no different. The unfortunate reality is that there are thieves on the Internet and some of them do try to take advantage of unsuspecting online poker players.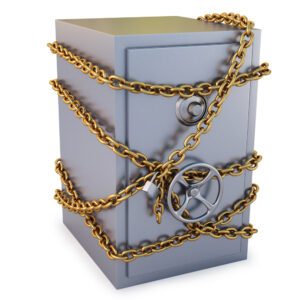 The good news is that online poker players are part of an active community which looks out for its own. Take a few minutes to do some research on any online poker website before depositing. The odds (pun intended!) are good that if the site is not legitimate you will find warnings from other players to stay away.
2. They don't let you cash out easily
There is a great misunderstanding amongst the general public that "Black Friday" banned poker in the United States. This is false. First off, for those unaware, you can play legal online poker in Delaware, New Jersey, and Nevada. Moreover, the 2006 Unlawful Internet Gaming Enforcement Act (UIGEA) simply made it illegal for banks to process online gambling transactions. That, in turn, meant it was all but impossible for players to either buy chips or cash out winnings from online poker sites.
Today, several options exist for online poker transactions. New Jersey online poker players can use their credit cards as well as PayPal to deposit and withdraw funds. If you are outside of the United States, e-wallets are popular. Those on the cutting edge of tech and Internet culture can even choose rooms that allow you to deposit and withdraw with crypto-currency like bitcoin. Whatever online poker room you choose, make sure it will not only be possible to move your money around, but also easy and convenient.
3. They don't offer many poker variants
Different sites spread different types of poker. You should consider both the game you want to play (No Limit Hold'em, Stud, Omaha) as well as the format you want to play it in (cash games, tournaments, Sit n' Gos). Believe it or not, game selection varies widely by site. If you are on one of the sites that offers crypto-currency options, sometimes you can try bitcoin video poker for a change of pace in the daily grind.
Some sites will focus on tournaments with large prize pools while others will try to entice cash game players by running promotions at their regular game tables. For example, one room might run a series of tournaments with high guaranteed prize pools while another site may run "milestone hand" promotions that pay out extra for being dealt into the one-millionth cash game hand on the site.
4. Their software is lacking (to put it nicely)
Nothing ruins an online poker session like buggy, lagging, or boring software. What you are looking for will vary depending on your online poker goals, but the choice is no less significant. You wouldn't enjoy playing in a live poker room where the beer is warm and the chairs uncomfortable, would you? This would be the online poker equivalent. Make sure to check out the interface before committing to a site with a deposit. It's not a decision to take lightly, since the software is what you will interact with every time you play.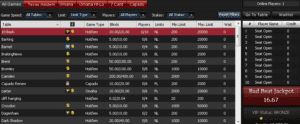 Some sites place the emphasis on engaging graphics, cool avatars, and an overall experience that mimics social gaming. Other sites are more simple, "clean" looking, and linear. If you are looking for something that will keep you entertained you'll want the first type of software. For players looking to put in sessions of an hour or more on a regular basis, using software that is designed to function in a simplistic way is the better choice.
5. They don't give you the online poker experience you crave
Everyone plays online poker for different reasons. There are enthusiasts and recreational players who play purely for the love the game, "weekend warriors" who want to get some practice in during the week, and grinders and professionals who make a living from the comfort of home. Being honest with yourself about why you are sitting down at the virtual felt goes a long way to maximizing what you get out of the experience. If the online poker site you're currently at isn't providing you with a pleasant experience, you have only yourself to blame, as there are obviously plenty of options out there.