Millions of people visit London each year, and it's likely that at some point you will be one of them, too. If you're reading this poker blog, it means you love the game and would likely fancy an orbit or two at a swank London poker club. The question, then, is: where to go for the best gambling in the city? We've surveyed the grounds from Trafalgar Square to the Tower Bridge (and well beyond) and have come up with a list of five great places that you quite simply MUST pay a visit to next time you find yourself in London.
1. Hippodrome
In Ancient Greece, a hippodrome was an ancient horse and chariot racing course and arena where spectators could feast their eyes on the riding talent. These days, the Hippodrome in London is one of the most iconic poker venues in the country, with some of the best casino offers available.
As well as a partnership with the PokerStars, which has seen them host some of the most prestigious live poker tours and event series', the building's poker room is simply stunning, as it overlooks the rest of the venue.
A poker player's visit to London isn't complete without a visit to the Hippodrome. As you walk through the glaring lights of Leicester Square, you'll find it a stone's throw away from the vibrant and interesting Covent Garden.
2. The Vic
A favoured location amongst several of the most famous British players in history such as two-time EPT Main Event winner Victoria Coren Mitchell, the Vic is just as famous and well-known as the Hippodrome. Owned as part of the Grosvenor brand, and situated close to Paddington Tube station, it runs cash games 24 hours a day, 7 days a week, at a variety of blind levels.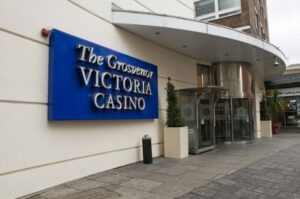 If tournaments are more your thing, it pays to know that the Vic also holds legs of the GUKPT as well as the Grand Final. Last year's Grand Final was won by Benjamin Winsor who took home a healthy £178,600 for his efforts after overcoming a field of 321 entrants.
3. Aspers Stratford City
If you don't mind trekking a little further out of the city, you might want to check out Aspers in Stratford. The poker room has hosted WPTs, Unibet Opens, and other special poker events.
READ MORE: Check out our Unibet Poker room review
Aspers also has a special partnership with 888poker, and they hold 888Live Local Festivals regularly.
If you're exhausted after poker, you can of course relax in Westfield Stratford City, a vast and sprawling shopping centre home to over 300 stores and services.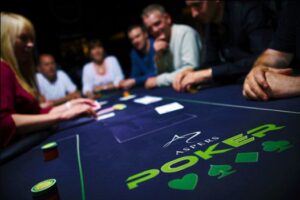 4. Kempton Park Racecourse
If you're tired of poker, and fancy a flutter on the horses, Kempton Park Racecourse is also an option for you to get your gamble on. Located just 16 miles south-west of Charing Cross, it has hosted numerous Grade 1 races over its 138-year history.
Every Boxing Day it hosts the King George VI Chase, the second-most-prestigious chase in England behind the Cheltenham Gold Cup.
…and for your Americans, you'll probably find it interesting to watch horses race the opposite (and correct!) way around the track 🙂 .
5. Dusk Till Dawn
While this venue might not be in London, superb transit links between London and the rest of the country make it easy to jump on a train up to Dusk Till Dawn. While you're in transit and waiting to ante up and post your blinds, you could use the onboard WiFi to check out any of the online casinos in the UK.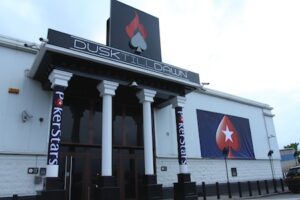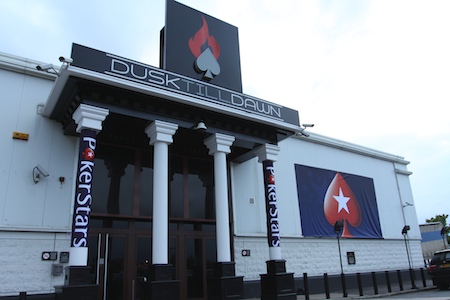 Anyhow, for years Dusk Till Dawn has been the UK's premier card room – one of the largest in all of Europe as a matter of fact. DTD regularly hosts some of the biggest poker events in the world, as well as offering a wide range of cash games.
—
In short, there is a wealth of exciting opportunities for poker players and gamblers alike in the English capital, and further afield if desired. Where will you go next time you're in London? Let us know in the comments section below.