For over four years now, ever since Black Friday, the pervasive outlook vis a vis the online poker industry has been negative. Indeed, the events of April 15, 2011 will remain etched in poker players' and fans' collective memories forever; it was online poker's low point. Yet, somehow, the industry survived. With the passage of time, poker on the whole – and online poker specifically – has reentered a growth phase, albeit a slow, gradual one.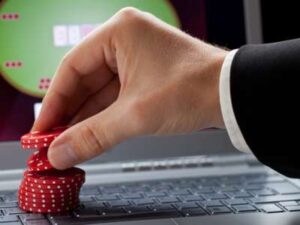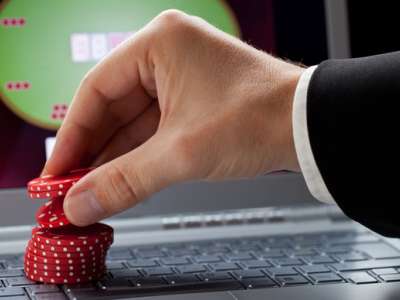 To be sure, it's not as though online poker is booming and thriving in 2015 to the same extent it was prior to that fateful day. Yet, there are plenty of reasons to be optimistic about the continued slow and steady growth of online poker. Here are five great ones:
1. Poker is White Hot on Twitch
Since Twitch was purchased by Amazon for approximately $1 billion in September 2014, the live streaming video platform's popularity has skyrocketed. Professional poker players like Jason Somerville have successfully adopted the Twitch platform and are reaching a brand new audience, introducing them to the world of online poker for the first time.
Back in February, Twitch received the American Poker Award for "Best Poker Innovation of the Year". Thereafter, the floodgates opened and loads of big-name poker players opened Twitch channels of their own. As a result, an increasing number of fans are tuning in to enjoy the online (and sometimes live) poker entertainment being provided.
Of course, they may just all be trying to catch a glimpse of Daniel Negreanu peeing, but we won't judge…
2. Alex Dreyfus' GPI is Sportifying Poker
Those American Poker Awards I mentioned? They were the brainchild of Alex Dreyfus, CEO of the GPI (Global Poker Index), who is on a mission to "sportify" poker.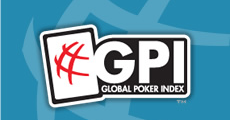 Specifically, his company is on the cutting edge of innovative poker content, having:
staged the first ever (very successful) Global Poker Masters event
hosted two poker conferences and awards ceremonies on two continents
gained almost universal acceptance as the premier ranking system for tournament poker players
While the GPI is neither an online poker operator nor an affiliate, there's no question that Alex Dreyfus' quest to "bring poker to the people" has already brought hordes of people to poker.
3. U.S. Online Poker Legalization Continues Its (SLOW) Forward March
The World Series of Poker is in full swing over at the Rio Hotel and Casino in Las Vegas. The series has started off on the right foot, with the $565 buy-in Colossus event boasting an eye-popping 22,374 entries (the Colossus, by the way, could still be improved). Clearly, live poker is still as popular as ever in the United States.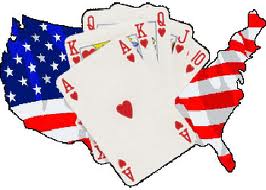 Online poker is legal in three states (Nevada, New Jersey, and Delaware) and WSOP.com is the Silver State's sole regulated, licensed operator, while it's a market leader in the Garden State. The U.S.-based player pool is obviously still limited, but, eventually, additional states like Pennsylvania and California will finally join the fold and legalize and regulate online poker. Should they subsequently enter into interstate pacts, there's no question that additional growth will materialize. Looking even further down the line, I can foresee a future where a unified collection of U.S. states enters into player pool sharing agreements with other countries, after realizing that ring-fencing the American market only serves to stunt growth.
Though all of this will surely take a while (on the scale of years), I believe that progress on this front is no longer a question of "if", but rather "when".
Though the WSOP and WSOP.com are officially two separate enterprises, their parent company (Caesars Entertainment) has done plenty to encourage it's database of live players to open online accounts when within the confines of Nevada and New Jersey. Other operators have acted similarly, such as Atlantic City's Borgata Hotel and Casino, whose marketing team is doing much to encourage people to start playing online poker (and casino games) on Borgata.com.
In any event, at least some progress has been and is being made on the legislative front.
4. There's PokerStars, Then There's Everybody Else
In possession of dozens of licenses to operate its online poker software in jurisdictions all over the world, Amaya-owned PokerStars retains its complete, unassailable stranglehold over the #1 spot for online poker rooms. Among their holdings, and by no means is this a complete list, are:
The best online poker software (by far!)
Secondary online poker brand Full Tilt Poker
The insanely popular European Poker Tour live event series
The top poker ambassadors in the world, including Daniel Negreanu and Vanessa Selbst
Just-signed globally recognized football superstars Neymar and Cristiano Ronaldo
Practically endless goodwill from anyone who has ever played a hand of online poker, for having swooped in to buy Full Tilt Poker and reimburse pretty much any player negatively affected in the wake of Black Friday.
Beyond all of that, PokerStars is of course doing everything it can to try and gain a foothold in the legal U.S. online poker market.
In short, if any one organization can be credited with enabling people to have a positive outlook with regard to the future of the online poker industry, it's PokerStars.
5. Poker Media Have "Gotten It" and Have Upped Their Game
I don't know exactly when the light bulb went off, but at some point the poker media finally "got it". Sites like PokerNews.com, Pokerlistings.com, and PokerUpdate.com, among others, started making efforts to target recreational poker players with their content. By "target", I mean create content that's designed to engage and entertain people for whom poker and online poker are casual hobbies and leisurely pursuits. It's THAT audience that's referred to when the statistic of "there are tens of millions of poker players around the world" gets brought up in conversations.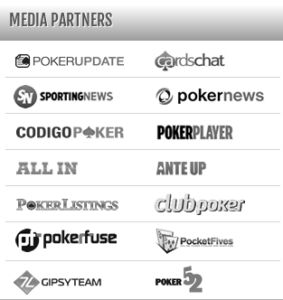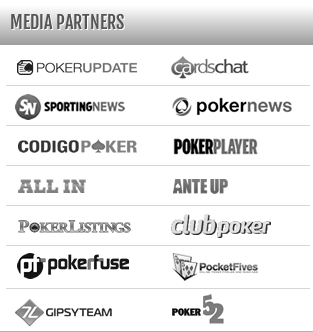 Furthermore regarding that content, the top brass at an increasing number of poker media outlets have clearly understood that "good enough" just isn't good enough anymore. Whether it's via podcast, live reporting, video package, basic poker strategy articles, "traditional" rich media-infused longform journalism, newly developed poker-themed TV shows, or even Twitch, I've consumed more awesome poker media content over the last few months than at any point in time since I became interested in poker as a young adult.
With the poker media continuing to churn out premium content, it's no surprise that poker fans remain engaged while people who are relatively new to poker could easily be drawn to these sites and encouraged to start playing in a live setting or sign up for online poker accounts.
Conclusion
As with most anything in life, the way one chooses to perceive a situation often boils down to attitude. One could easily survey today's online poker landscape, compare it to "the glory days of yore" prior to Black Friday, and declare that online poker is dead.
As the above examples illustrate, there are many reasons to adopt a glass-half-full opinion on online poker. I'm sure that it wouldn't take you long to think up some additional ones. To paraphrase my friend, Editor of PokerStrategy.com Barry Carter, if online poker can survive Black Friday, it can survive anything.