I believe that the American Poker Awards (APA) will have a revolutionary effect on the poker industry in the United States.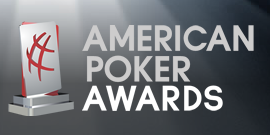 The event is the brainchild of Global Poker Index (GPI) founder Alex Dreyfus, whose stated goal of "Sportifying Poker" is one that has been met with a healthy dose of skepticism. However, those who see little to no value in the project — arguing that it will do nothing to increase poker's popularity — are taking a very narrow view of what Dreyfus is trying to achieve.
The APA is the culmination of a 12-year-long process (which began by accident with Chris Moneymaker's WSOP Main Event win in 2003) of transitioning poker away from the fringes of American gambling culture and into the mainstream of the global popular consciousness.
It should be taken as no more, or less, than what it is — a long-term investment in modernizing the game, in an attempt to ensure its future growth.
Creating Meaning Through Spectacle
Critics of the APA claim that poker's inherently adversarial nature dooms it to perpetually exist in a "tragedy of the commons" ecosystem. They argue that in an increasingly interconnected world — where things are "shared", "liked", and "go viral" — people will simply not want to celebrate a "predatory" game where the goal is for a player to take money from someone else.
I have always found this a shallow, naive, way to characterize poker. It has echoes of the obnoxious trend in some circles to give out trophies for last place so no one gets their feelings hurt. The reality is that competition is about beating your opponent. Period. The form really doesn't matter; the function is the same.
What makes sport different — what makes grown men cry when they even watch sport — is that it's romanticized and elevated until it reaches near divine status. Part of that effect absolutely comes from the creation of spectacle.
I don't expect poker to ever be on par with the Olympics for spectacle, but we can definitely do much more as a community to make it an activity that has a larger-than-life feel beyond just the World Series of Poker Main Event broadcasts on ESPN. I believe that this is what the APA is seeking to accomplish by bringing the biggest names in the game under one roof for a once-a-year, black-tie only, celebration of excellence.
Furthermore, I feel that the APA will absolutely serve to cultivate a perception that playing poker goes beyond the results an individual tournament or pivotal hand, but instead exists in the context of a larger, meaningful, competitive world.
Breaking Through the Zero Sum Mentality
The other "tragedy of the commons" comparison made by critics is that no individual poker entity can be expected to spend its time or money promoting the game. Nevertheless, even if we don't expect anyone to do anything altruistic, the beauty of the APA is that it's carefully structured to remove this problem by getting all the sectors of the poker industry under one roof.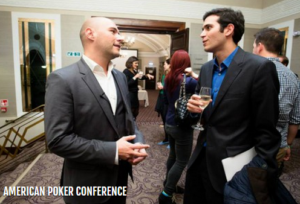 If you head over to americanpokerawards.com you'll also find a schedule that shows the day preceding the night of the event is anything but idle. It's full of seminars, presentations, and networking opportunities that allow it to add up to more than the sum of its parts — something that provides unique value for everyone in attendance.
This means that in addition to whatever buzz the awards themselves generate, the day-long event creates an unprecedented forum that poker media companies, high-level land-based casino representatives, and even professional poker players know they need to attend.
In sum, the GPI's conference and awards ceremony will act to bring divergent interests together in an atmosphere conducive to discussing mutually beneficial action that can grow the pie for everyone involved.
Read: 3 Things the GPI's American Poker Awards Has Already Accomplished
Conclusion
All initial ventures have their issues. No one is expecting to see poker's popularity explode overnight all over again solely due to the work being done by the GPI.
However, as talk heats up about the possibility of online poker legalization in California and PokerStars re-entering the broader United States market, now is definitely the time to get creative about how to bridge that final gap between "acceptable" and "celebrated" in popular culture.
An awards show adds gravitas, places poker in the context of a proven vehicle for spreading popular culture, and simultaneously increases the collaboration between the industry's essential components.
For those reasons, the American Poker Awards is an idea whose time has come.