Ever since the 2003 World Series of Poker Main Event victory of Chris Moneymaker – the man with the perfect name and the perfect story – online poker operators have tried different strategies to attract a wider audience by hiring ambassadors to represent them. But what exactly are those strategies, who do they want to reach and what makes an influential brand ambassador in the world of poker? In this article, we'll examine a number of various factors.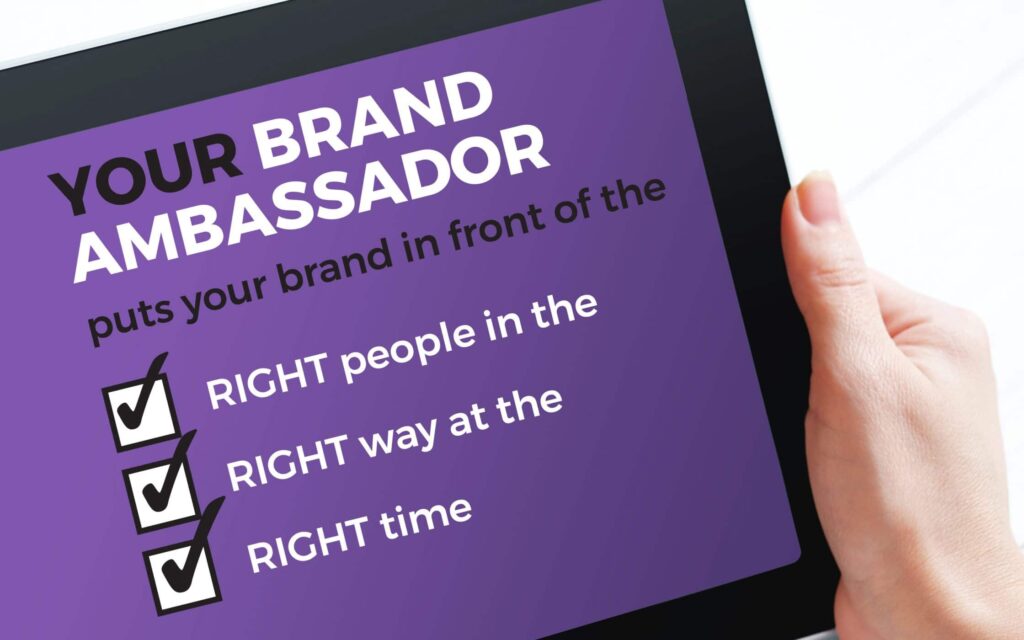 For many years the world's top poker sites with real money options have remained within their own niche market to attract new players and only in the last few years they tried to branch out by signing sports stars and other celebrities. For instance, I've somewhat lost track how many different poker sites tennis ace Boris Becker has already represented and can't tell how much of an influence he had on the German speaking market.
Pick me! I am a celebrity or sports star!
Footballers also like the thrill of the competition and quite a few of them take part in tournaments as well as high stakes. Nicklas Bendtner admitted regular trips to the casinos in the early stages of his career in his recently published autobiography, the UK's Teddy Sheringham and Tony Cascarino were also no strangers to the card game either, and a lot of poker fans know that Gerard Pique fancies a High Roller event once in a while at the Casino Barcelona.
In May 2015, Neymar Jr. was introduced as brand ambassador for PokerStars and has taken part in poker festivals and charity events throughout the years. Fellow countryman Denilson signed with 888poker in 2016 and those deals make perfect sense when considering how ecstatic Brazilians are about football and poker. In the case of Neymar Jr., the reach of a huge international audience goes way beyond South America and adverts with him are certain to gather attention and new sign ups.
American stand-up comedian, actor, and producer Kevin Hart is another well-known celebrity to get involved in the world of poker. Back in 2017, he signed with PokerStars only to get then picked up a mere three years later by partypoker. It was an unusual signing for the brand, who had mainly selected to patch up active poker players to their roster of ambassadors until then.
Happy my good friend @KevinHart4real is now official @partypoker partner. Was talking about partypoker ethos at cash game with him, @Andrew_Robl @BrokeLivingJRB & Kevin promised to help us promote poker to new/amateur players, so made him do this video to commit his ass!💪KTF Rob pic.twitter.com/BHjckqbhRS

— Rob Yong (@rob_yong_) April 10, 2020
In general, while names like Rafael Nadal and Cristiano Ronaldo have also patched u with the Red Spade in the past, big name celebrities who are known mostly outside of poker remain a rare choice, however, as poker sites instead opt to become sponsors, co-sponsors or betting partners of sports teams instead. With posts on social media, adverts and appearances at events, these celebrities are still a very solid choice as an ambassador thanks to their reach outside of the industry in order to attract new players.
Patch me up for the live stream action
One of the most likely places to get patched up by one of the major online poker sites has always been the World Series of Poker. Thanks to the available live streams or recording for broadcast on TV, it always seemed to be a decent opportunity to hunt for the brightest new talent and offer them a deal to wear the patch for the duration of the final table. Some may still remember the "patch-o-mania" of Michael Mizrachi (and, for that matter, many of the other final table participants) at the 2010 WSOP Main Event.
However, those kind of deals don't necessarily make the wearer one of the prime candidates for a prolonged deal and are just seen to be temporary solution to increase the brand awareness while in the focus of the cameras. That being said, the WSOP Main Event champion tends to be a prime target to receive sponsorship offers and Martin Jacobson, for example, has been representing 888poker for many years already.
Signing Established Poker Pros to Represent Your Brand
This leads to the next key strategy of poker brands – signing established and successful poker pros. While some former WSOP Main Event champions remain to be sponsored, many others have chosen not to sign a contract for a major brand or let the deal expire. But there are plenty of other well-known crushers out there that have dominated the tables for many years and even decades.
Whether or not that is determined on an international level or in specific core markets such as South America, central Europe or Asia, it always makes sense to sign players with a track record to go deep in tournaments regularly. The chances of an increased brand exposure are more or less given whereas the site in question may have to contribute more money towards tournament buy-ins.
PokerStars has done so for countless years before eventually changing strategies and other flagship operators such as partypoker and Winamax followed into their footsteps. As a matter of fact, partypoker mixed different strategies while maintaining a roster of well-known pros such as Jason Koon, Sam Trickett, Isaac Haxton, Mikita Badziakouski, Kristen Bicknell, Joao Simao and Patrick Leonard.
They also cut a deal with British boxer Carl Froch, established an online streaming team and signed other sponsored pros for core markets such as Anatoly Filatov, Joni Jouhkimainen, Dzmitry Urbanovich, Benjamin Pollak, Roberto Romanello and Richard Dubini to name just some of them. Across all major online poker operators, the sheer magnitude of sponsored players is by far the biggest at partypoker.
GGPoker as the currently fastest-growing online poker site also made their moves for more exposure by adding Daniel Negreanu, Bryn Kenney, Bertrand "ElkY" Grospellier, and Felipe Ramos. Very recently, they also established the online streaming GGSquad by adding Kevin Martin, Patrick "Egption" Tardif; Koray "KakiTee" Turker; and Fernando "JNandezPoker" Habegger to their existing streamers in an attempt to appeal to the upcoming generation and new media.
With regards to Winamax, they mainly focused on their native French-speaking market for a long time and Team Winamax consists of one and a half dozen pros right now including famous singer Patrick Bruel and rapper Bruno "Kool Shen" Lopes. Aspiring players even had the chance to win a sponsorship through their Top Shark Academy to join the hungry young guns such as Pierre Calamusa, Guillaume Diaz, Romain Lewis and Ivan Deyra.
Triple Crown champion Davidi Kitai was the biggest name on their roster for quite some time but in 2017, Adrian Mateos and Mustapha Kanit also entered the fray to support the growing brand in the shared markets in Spain and Italy. It wouldn't take long before Portugal's Joao Vieira also started wearing the Winamax patch, and Leo Margets joined Gaelle Baumann as second female sponsored pro on board.
Sponsoring Female Players
The Baumann and Margets duo at Winamax is joined by Bicknell at partypoker, who also signed Courney Gee and Monika Zukowicz for their Twitch Team, as well as Louise Butler, Dayane Kotoviezy and Luiza Simao as sponsored pros. Especially Bicknell has a history of competing regularly in high stakes MTTs and won her third gold bracelet at the WSOP Online Summer Series in 2020 to cement her status as fierce competitor.
Liv Boeree was sponsored by PokerStars for nine years but eventually left in late 2019, while Celina Lin, Muskan Sethi and Jennifer Shahade remained on the roster alongside Maria Konnikova as friend of the brand.
One other brand to certainly embrace the sponsorship of female poker pros is certainly 888poker. In a line-up of just eight sponsored ambassadors, five of them are female in Kara Scott, Sofia Lovgren, Ana Marquez, Vivian Saliba and Daria Feshchenko. Some legal US-based operators also feature female players among their ambassadors and there are plenty of other female grinders who would deserve such an opportunity based on their success at the tables.
So, What Makes a Good Ambassador in Poker?
While it might be the optimal or preferred barometer, it seems difficult to measure the success of a brand ambassador in new sign-ups in core markets, whether those use a specific bonus code or not. Standard clauses in the contract to represent the brand at the virtual and live tables or in adverts will certainly be considered as a given by the brand, but poker fans will inevitably set their eyes on different aspects.
Over this last period of a few years in which many well-known names have switched the brand they endorse, the authenticity of the person itself appears to be a key factor. Are they talking with fans, interacting with them at the tables and collecting their feedback to then forward it to their sponsor? Are the brand ambassadors working closely with the operator to improve their product and come up with new innovations?
It seems obvious that Daniel Negreanu won't smile for every single selfie with a fan while praising his new sponsor GGPoker. But I would not rule out a quick rap session with Kool Shen during a Winamax SISMIX live festival or an impromptu hand analysis with Dominik Nitsche while waiting for the next hand to start during an 888poker LIVE Main Event.
Furthermore, the ambassador has to fit to the brand and not just collect a paycheck for a fixed amount of patched-up appearances. At first glance that seems unlikely for huge sports stars or celebrities but their pros outweigh the cons thanks to a tremendous reach outside of the poker bubble. For example, I cannot fathom that Unibet Poker would sign a deal with Zlatan Ibrahimovic, because we all know that Zlatan would simply conquer all brands instead and rule over them as he wishes. But then again, world chess champion Magnus Carlsen has become a global ambassador for Unibet, so what do I know?
Punching above their weight in the world of poker can get quite tricky and Unibet has done well to stick with their own mid-stakes tier, for example. Sports betting and casino are providing most of the company's revenue but they still invest in poker on a level that will appeal to casual players. That narrative is confirmed by their line-up of poker ambassadors with David Lappin and Dara O'Kearney as most-vocal voices on the social media platforms, who seem to fit nicely into the casual experience and interact frequently with their fans.
I'd love to know if some casual players signed up for a poker site because of the role or accomplishments of a specific ambassador.
There are a few further questions which come to mind, namely:
Is the current poker market saturated with regards to the sheer amount of brand ambassadors or is there room for more additions?
Will we see more sponsorship deals for female players and celebrities going forward?
Can we expect a more aggressive approach going forward by PokerStars, now under new ownership?
Only time will tell, especially with live poker on a widespread hiatus due to ongoing pandemic.