Unless you were like Cardplayer Lifestyle Founder Robbie Strazynski and had your head buried in the GPL Draft last Thursday, you heard that PokerStars NJ will officially launch on March 21, 2016. It took an ownership change, over a year of investigations and even organizational changes to get to this point.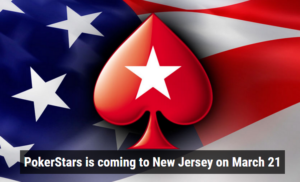 The question now is how successful PokerStars will be in the New Jersey marketplace. Will they become the world's largest poker site in the Garden State or will they be the latest addition to an already oversaturated online poker market.
Prepare for the PokerStars Marketing Machine
It's obvious that PokerStars is going to spend a TON of money in promoting PokerStars NJ. That promotion has already started with the announcement of their $25,000 freeroll paying $5,000 to the winner.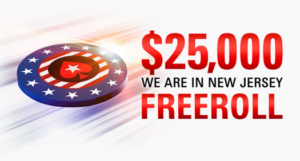 However, an angle that nobody seems to be covering is PokerStars and their marketing for former online poker players. The company operated in New Jersey prior to Black Friday and – to our knowledge – they are not restricted from using their player list to contact former players.
This gives PokerStars a distinct advantage over other online poker sites that launched in New Jersey in 2013 and afterwards. They have a virtual Rolodex of players that they can reach out to and say "come back and play with us. Here's $20 to try us out."
But they're not restricted to New Jersey. PokerStars could reach out to former players all over the United States to let them know that they can come to New Jersey and play. After all, the only requirement is that you are physically located in New Jersey. You don't have to live there.
We could envision PokerStars sending out emails stating: "The next time you're in the Garden State, play on PokerStarsNJ.com. Here's $20 to try us out." The best part about such a promotion is that it is low-cost and can help bring in a few more customers that may not have otherwise played online poker while visiting New Jersey.
Making it Rain on New Jersey Players
PokerStars hasn't dealt their first hand in New Jersey and we can already see images of them making it rain on online poker players. As mentioned earlier, they are offering a $25,000 freeroll shortly after they launch. Next, they have already announced that Spin & Go tournaments are going to be available on the website.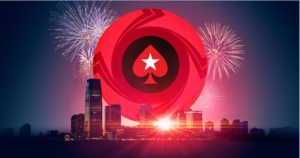 PokerStars announced late last year that they were reallocating funds previously used to fund their Rest-of-World VIP program to fund special promotions for players. We expect they will take some of those funds and use them to sweeten the pot for New Jersey players in the first few months after launch.
While it is too early – even for sites like M88 – to speculate just how much free money will be out there, we expect that it will dwarf anything that WSOP.com, Borgata Poker, PartyPoker or 888Poker threw at players in late 2013 / early 2014.
How much traffic would a special $100,000 Spin & Go promotion bring to the site? How about a $250,000 Spin & Go promotion? Do they dare offer a $1 million Spin & Go? If they want to make a statement, this would definitely be one route to go.
Overlays, freerolls and added money – oh my! The first three months could be lucrative for online poker players in New Jersey.
Oh, plus there's the new mobile app Duel By PokerStars to market heavily as well!
In Mother New Jersey – PokerStars Plays YOU!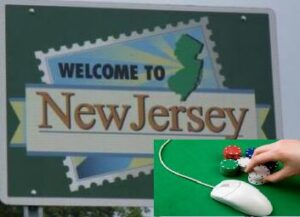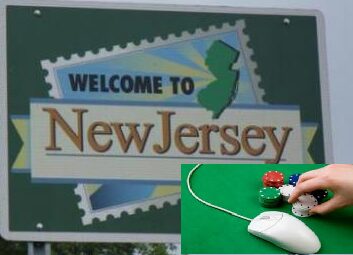 With the right mix of promotions and marketing, PokerStars can dominate the New Jersey online poker market from the outset. Some players will come over to the site just because it is a new option. Others will come over looking for more opportunity than they have received so far from NJ online poker.
In the early weeks following the launch, we expect PokerStars will jump to #1 in the state as player try and take advantage of launch promotions, signup bonuses, and any other free money PokerStars decides to throw out to players.
Starting in month three or four, we will get a better idea of whether PokerStars will be the dominating force in NJ online poker or if their return will be a temporary blip on the radar. We're still waiting to see what else PokerStars has to offer but for now we will safely say that the site will be no worse than a close #2 six months after launch. However, with the right mix, they can easily take the top spot in the NJ online poker market – and stay there.