Online poker players often debate about which site is the best to play on, with things like traffic, rakeback, tournaments and 'fish' potential all rating highly. In terms of making money from "easy-to-beat" players, it is often cited how sports betting sites that host poker are good to join, with the idea being you will get inexperienced players coming from the sportsbook (and casino) ready to lose their money to experienced ones.
But, it works both ways. Poker players will often have a dabble on a sports bet or two. In that light, one might wonder what the best sites are that offer both poker and sports betting? Where can you win on the tables, then follow up by taking advantage of a good promotion for placing horse racing or football bets? Below are some who offer the best of both worlds.
Betfred Poker
One of the most famous betting brands in the UK, Betfred has been operating for 50 years now. Interestingly, the first Betfred shop was opened with money procured by the founders, Peter and Fred Done, from a bet placed on England winning the 1966 World Cup. Incidentally, you can get great odds right now for England to win World Cup 2018 – enough to open your own betting shop?
Now in the iPoker network, Betfred's poker site sometimes slips under the radar in the UK. It ticks all the boxes in terms of traffic, tournaments etc. But there is also a lot to be said for the lucrative Betfred offers, including free bets,  which can be taken advantage of by sports bettors and poker players alike.
888poker
888 is likely the megabrand most familiar to the widest spectrum of people, i.e., they've got sports betting, casino games, bingo, poker, and more. 888poker, in particular, ranks among the leaders in worldwide online traffic according to Poker Scout. This outfit seems to have perfected the art of seamlessly moving from one type of gambling to another, as switching from the poker site through to the sports betting/casino sites and taking your wallet with you is as easy as pie. Moreover, some of the poker promotions they offer can be redeemed via sports/casino betting and vice versa.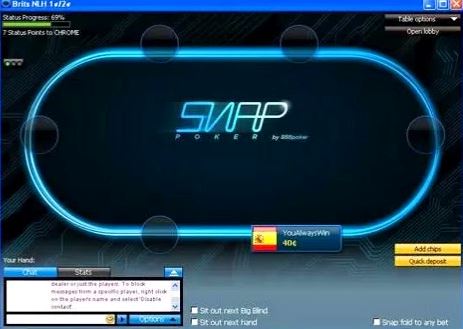 The sports betting options are coming along nicely too, with all the bases covered in terms of horse racing, football and US Sports. As of late, they have been making a big push to catch up with some of the more recognised brands in sports betting, especially in areas like live betting and niche sports.
William Hill Poker
The oldest bookmaker in the UK has, at times, struggled to translate their dominance on the high street to online. They were (relatively) slow to realise that the future of betting would be on the internet and mobile, but they look like they have attempted to properly address that issue over the last few years.
Their poker site is really underrated. While it does not have the traffic of the bigger online poker rooms, they offer unique promotions and incentives for new and existing players, with a big marketing budget to back it up.
In regard to sports betting, as you might expect, William Hill is up there with the best. They also benefit from strong brand familiarity in places outside the UK, such as Canada and Australia, and use that to bring punters a wide variety of betting options.
PokerStars
You can't conclude a post like this one without mentioning the world's largest poker site. Poker, of course, remains their core focus but in recent years the Stars Group has branched out their offerings to spawn other brands, namely CasinoStars and BetStars.
In fact, just recently, a sports better who plunked down some money on a horse race via BetStars, ended up winning a PokerStars Platinum Pass.
Cool story here. Specifically, as a poker purist, I like how Stars is cross-promoting their different verticals.

For years I've only seen megabrands try to funnel poker players to casino/sports betting.

They're getting new poker players in via horse racing betting; who knew? 👍 https://t.co/F84agR8KiT

— Robbie Strazynski (@cardplayerlife) March 20, 2018
And certainly, anyone fortunate to emerge victorious in one of PokerStars' big Sunday tournaments can parlay those winnings into an even bigger cashout, if they decide to place some lucky bets over at BetStars. As the saying goes "gamble gamble!"