Beginner poker players can find it intimidating when jumping into a planned game that is either above their bankroll stakes or beyond their skill level. This holds true whether it's in a land-based Las Vegas poker room or on one of the best poker sites UK.
To lessen this intimidation factor (and have more fun in the process), here are five tips for beginning poker players. These tips can provide novice poker hobbyists with a better chance of more hours at the poker tables, and are relevant to popular variants such as Texas Hold'em, Omaha, and Seven Card Stud.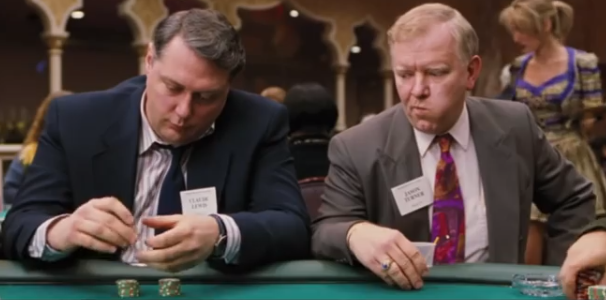 Tip #1 for Beginner Poker Players: Play Fixed Limit Formats
A Fixed Limit poker format is highly recommended for beginning poker players, as it can reduce one's monetary disadvantage against superior players.
Contrary to the popular No Limit format, there's almost no emphasis in going "all in" during any given spot – and chip stack amounts become pretty much irrelevant during a Fixed Limit session.
Especially if you're learning the game as a pure beginner, you'll want to experiment with Fixed Limit formats before moving on to No Limit or Pot Limit – which have far more "swings" than a regular limit game.
Tip #2 for Beginner Poker Players: Play Low Stakes and Micro-Stakes Games
Unless you have thousands of dollars to lose on a whim, low stakes and micro-stakes poker games are ideal for a beginning poker player.
It's MUCH easier to get into a groove of regular poker play and plan for multiple sessions if you're participating in a Fixed Limit $1/$2 home game for a hundred bucks compared to a $2/$5 NLHE "all-in" fest that can cost thousands of dollars per losing session.
Beginners have it even better online when it comes to finding low stakes poker games that can serve as valuable experience towards gaining poker knowledge.
Tip #3 for Beginner Poker Players: Gain Experience Through Online Play
A modest $25 deposit can go a really long way online if one chooses to play only microstakes.
Also, the number of hands that players can see per hour is increased online because tasks such as card shuffling, blind posting, pot sizes, and chip counts are all performed or displayed automatically by the software.
In fact, it's sort of "difficult" to lose $25 quickly online if one only plays the lowest stakes possible at a major online poker site. There are multi-table tournaments with buy-ins as low as $0.01 and Fixed Limit poker games that continuously run at $0.02/$0.04 stakes.
If you must play No Limit, then online poker sites also offer $0.01/$0.02 games with a maximum buy-in of $2.00 per table.
Tip #4 for Beginner Poker Players: Find Opponents with Similar Skill Levels
Beginning poker players can find it frustrating to constantly compete against far superior players. Similar to athletic sports contests, a novice poker player can find a way to lose almost every session if the game rules aren't handicapped to reduce the advantage of your pro opponents.
One good tip for beginning poker players is to seek out others who are interested in learning the game in a more "casual" and "fun" environment. It also helps if these friends happen to have the same schedule openings during one or more days/times of the week – so that you can play against each other in person or online via a virtual poker club.
You and your friends can also supplement your actual poker playing time by enjoying poker-themed video streams and archived content online.
Tip #5 for Beginner Poker Players: Use Learning Resources
The massive amount of poker learning resources available in print media and online means that beginning poker players won't have to search very long to find a topic to delve into.
Poker books, poker forums, social media sites, and live streaming platforms all provide a treasure trove of knowledge that is literally (and conveniently) at the fingertips of a first-time poker player.
Search for answers to frequently asked questions for poker beginners and increase your rate of learning while you enjoy the experience of playing poker.
Best of luck to all beginning poker players! Have fun while playing!