This poker blog is meant to cover a variety of topics. Normally I write about what's going on in the poker world or the world of online poker. Sometimes we post videos of some of television's most popular poker shows like High Stakes Poker. And still other times, I write about some of my own poker-related experiences. Recently, I took a trip to Atlantic City and had a boatload of new and exciting experiences. I came away from the tables (and just from the city itself!) having learnt a ton, and I wanted to share some things with readers of my poker blog. Many of the next few blogs posts I write up will cover the things I did and learned while on my trip.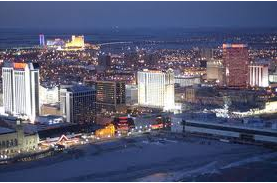 Let's start off with one of the more important lessons: Where to stay and play!
While everyone has their opinions about the best place to stay in Atlantic City, plenty of poker players out there simply lack the information necessary to make an informed strategic decision.
I'm the kind of guy who likes to plan things in advance. So before I departed, I searched for the most affordable, but decent, hotel room which would situate me right in the heart of Atlantic City. Resorts Hotel and Casino popped up as the cheapest option.
I only have good things to say about Resorts:
clean room
revamped and upgraded property
nice amenities
excellent value
But I overlooked one CRITICAL thing: Resorts doesn't have its own poker room! For just a few bucks more per night I could've chosen to stay at the Showboat – and during my 3 days in AC I realized that many other hotels even had a comparable poker room rate!
While Atlantic City has about a dozen casino hotels, poker players should note that only these have poker rooms: Showboat, Borgata, Harrah's, Tropicana, Bally's, Caesars, the Trump Taj Mahal, and the Atlantic City Hilton. To date, I've played at each of these fine establishments save for the Hilton and Borgata.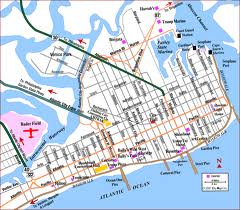 When choosing your hotel, keep in mind that Harrah's and the Borgata are located in the Marina section of Atlantic City, while the others I mentioned are located along the Atlantic City Boardwalk. If you have a car while there, I guess it doesn't matter too much, but realize that most casino buses from places like New York City, Philadelphia, and Washington D.C. only deliver you to hotels along the Boardwalk (and that's where you'll be heading back from!). You can get from the Boardwalk to the Marina area via taxi, which will set you back $13, or via Jitney, which costs $2.25; both run 24/7.
So which hotel would I recommend? Stay tuned for the next poker blog post to find out where I'll be staying next time around.