While the PokerStars Caribbean Adventure is considered the official start of the 2018 poker year, it is not the only PokerStars series going on in January. The PokerStars Festival London will run from January 22-28, 2018 at the Hippodrome Casino in London, England.

The event will take place in the PokerStars-branded poker room in the casino and players from all over the UK, France, Ireland and beyond will flock to the casino to take their shot at winning massive cash prizes. Hippodrome Casino is one of the largest live casinos in the UK with over 7 million players coming through its doors annually.
This event is perfect for players of all skill levels, especially recreational players. Here are five reasons you should play the PSF London at Hippodrome Casino.
1. Schedule is Perfect for All Bankrolls
The PSF London features a schedule of 10 tournaments with buy-ins perfect for any bankroll. Most of the events run in the £170 to £330 range, which is perfect for recreational players.
The £990 PSF Main Event is the perfect pricing point for most bankrolls and features a strong guarantee of £500,000. First place should easily walk away with £100,000 or more.
The £2,200 PSF High Roller offers players a chance to play higher but not so high that they have to mortgage their first-born child to play.
Of course, PokerStars will be running satellites to PSF London events leading up to the start of the series and satellites will be available at the venue.
2. Anyone 18+ is Welcome
Unlike casinos in the United States , UK law enables anyone over 18 to play at a casino, and this together with its location in the heart of the west end of London has made it a very popular place for young players to play. Its popularity and its reputation as one of London's landmark casinos led it to cash in on the UK online gaming boom with the launch of an online site, more of which can be read about in this Hippodrome review.
Events like the PSF London allows young poker players the opportunity to gain live casino poker experience while playing for massive cash prizes.
The age limit doesn't apply merely to those from the UK. Anyone around the world that's 18 or older can travel to London and play in this event. If you are in London and poker is your thing, the PSF is a poker lover must-visit.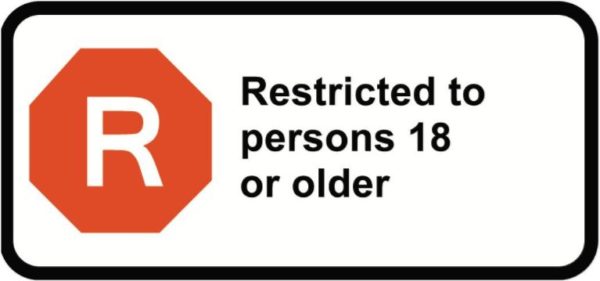 3. Oh So Many Cash Games
If you'd prefer to grind the juicy cash games at the venue, you'll have plenty of options in the PokerStars-branded Hippodrome poker room. The following NL Hold'em cash games will run throughout the series:
£1/£2 (Min £50/Max £400)
£1/£2 (Min £250/No Max)
£2/£5 (Min £250/Max £2,500)
£5/£10 (Min £750/Max £7,500)
£1/£3 Shock Clock (Min £150/Max £1,000)
£2/£5 Deep Stack (Min £500/No Max)
In addition, players will find a selection of PLO, Dealer's Choice and Mixed Games at the following limits:
£1/£2 (Min £100/Max £1000)
£2/£5 (Min £500/No Max)
£5/£10 (Min £750/No Max)
£10/£25 (Min £1000/No Max)
£1/£2 Deep Stack (Min £250/No Max)
As with any casino, games run as there's demand so if you don't see something offered, talk to a member of staff.
CASH GAME UPDATE:

1 x £1/£2 NLH DeepStack

2 x £1/£2 NLH

We Are Poker!#PSLive#PokerStarsFestivalLondon ?22nd – 28th Jan '18
HIGH ROLLER | £2200 | single re-entry| 23rd-24th Jan'18

— PSLive@TheHippodrome (@PSLive_Hippo) December 17, 2017
4. A Level Playing Field
One advantage to playing at events like the PSF London is that you will be competing on a level playing field compared to other events such as EPTs. You'll find fewer "top pro players" and many more recreational and casual players. This gives experienced players a greater edge and better odds at leaving the venue a winner.
This type of event is a perfect bankroll builder for larger events such as EPTs, the World Poker Tour or even the World Series of Poker. It takes money to win money and the PSF London could be the launching pad for a successful 2018, plus you might even win a Platinum Pass to the all-new PSPC.
5. Get Discounted Rates Through PokerStars Travel
If you are looking to go to PokerStars Festival London (or ANY PSF event), you can book your hotel stay through PokerStars Travel. PokerStars Travel offers a variety of hotel options that are perfect for most any budget.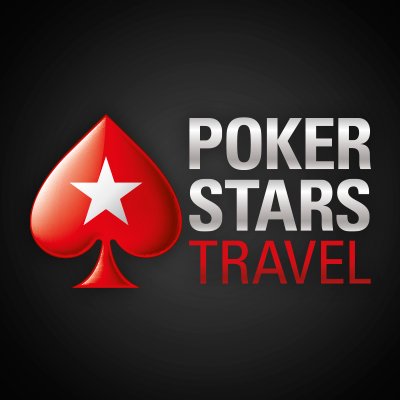 At the site you can learn more about each hotel property, check out pictures of the property and even map out your route from the hotel to the casino. Rates start at just £99 a night for the PSF London. These deals are available exclusively for PokerStars players.
If you're in a country where you're able to play real money online poker at PokerStars, there's still time to win your seat into the PSF London Main Event. For those wanting more information on the PSF London head over to PokerStarsLondon.com.