Something that tends to be rather conspicuous about the American Midwest is the miles after miles of flatlands. Rising like a monolith in the midst of these Oklahoma flatlands is Choctaw Casino & Resort Durant. It takes about an hour and a half to get here from Dallas, Texas (the closest major US city), and, plainly speaking, there really isn't much else around in the vicinity. So, if you're driving in this direction it's probably because this is the place you're aiming to get to.
Like hundreds of other people, I made my way out here last week for the poker, specifically to attend the 2022 World Poker Tour event here. But this resort stands here all year round, not just when the WPT is in town. There's obviously a ton more that attracts people to this place besides the poker room, some of which I've now had the pleasure of experiencing in person.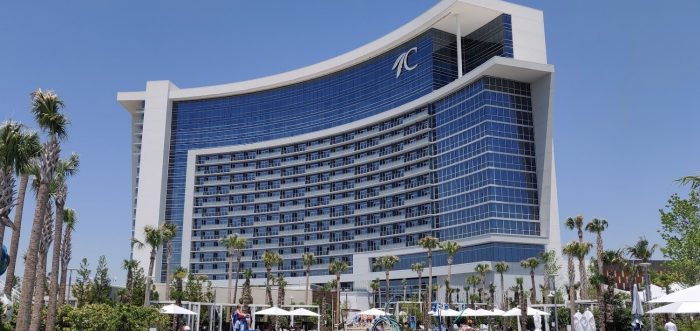 Here then, in alphabetical order, is my list of the top 10 things to do when you're not playing poker at Choctaw Durant.
1. Arcade Games
Home to over 70 machines and games, the arcade is open seven days a week and located in the resort's The District area. It offers plenty of wholesome fun for the whole family as well as the opportunity to redeem your tickets for some nice prizes.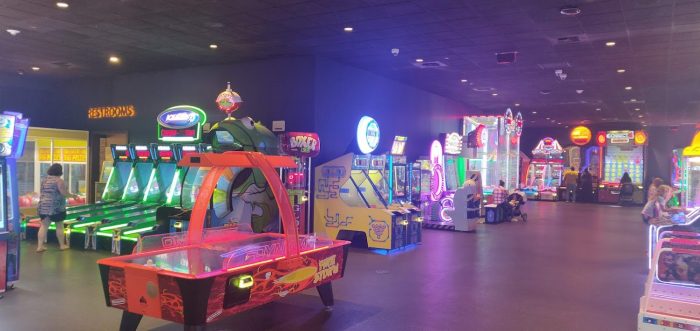 2. Bar Hopping
I think I counted almost 10 different themed bars on property, plus there's an additional swim-up bar outside in the Aqua pool. Staying hydrated is important and this place makes sure you'll never be lacking for a place to procure beverages, alcoholic or otherwise.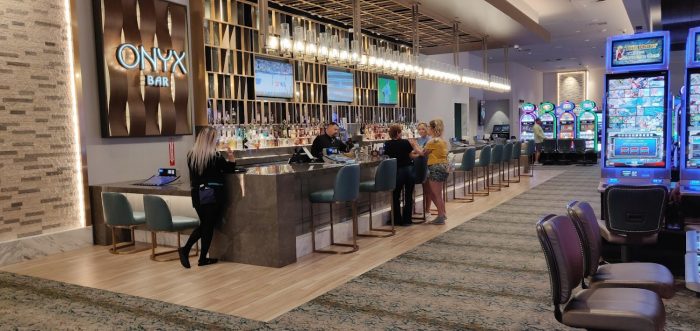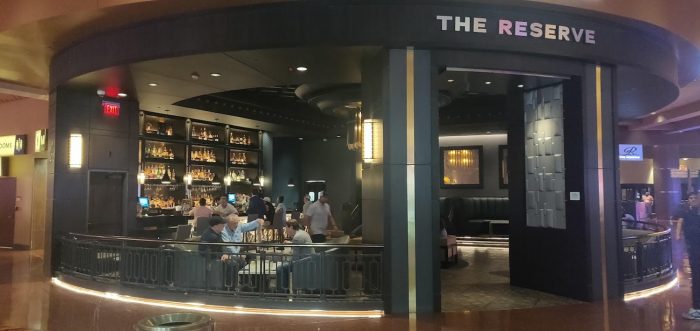 3. Bowling
The World Poker Tour player party took place on Saturday at the bowling alley, providing a fun respite for players on break, as well as anyone else who just wanted to roll some strikes and spares. There are 20 lanes available seven days a week, and once a week they offer a buy one, get one free special. Plus, if you're a hotel guest, just show your wristband from the pool and you'll be entitled to a free game!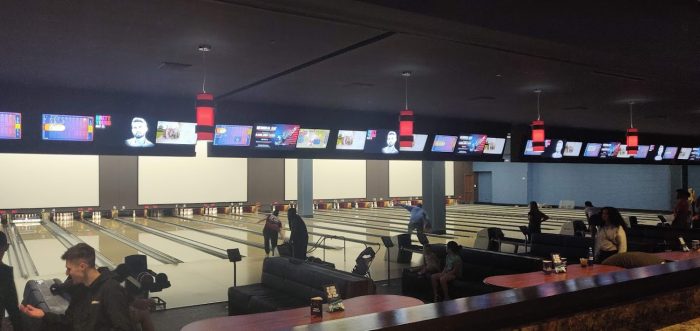 4. Gambling
With over 100,000 square feet of gaming space, including close to 7,500 slot machines and over 100 table games as well as a race book near The League Sports Bar, if you're itching to make a wager and have some good old fashioned gambling fun, Choctaw Resort & Casino has got you covered. We are partial to the skill-based game of poker of course, but sometimes you just get the urge to Fire away and let Lady Luck do her thing. 😊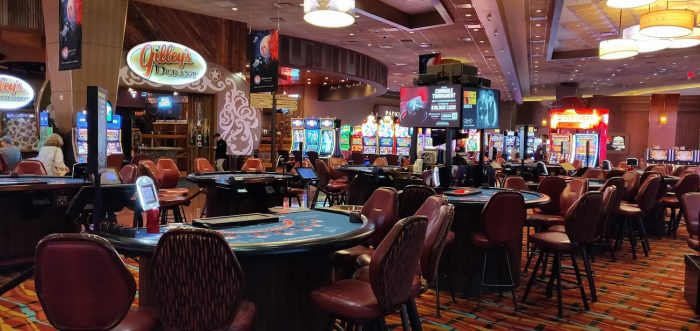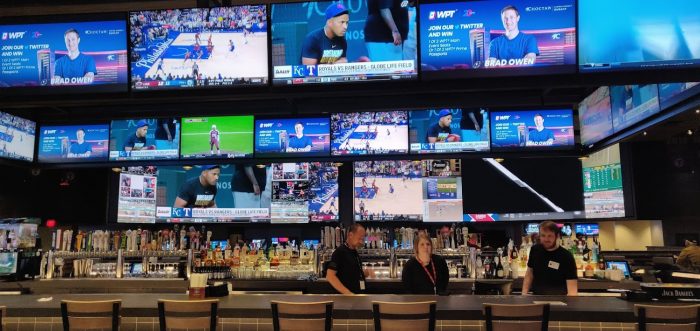 5. Hot Tubs
Need a place to relax and while away all the stresses of the day? The hot tubs have got your back! Whether it's a bit chilly outside and you're looking to warm up or you're just searching for a quiet place to soak and meditate for a bit, the two outdoor hot tubs genuinely transport you to a better, happier place.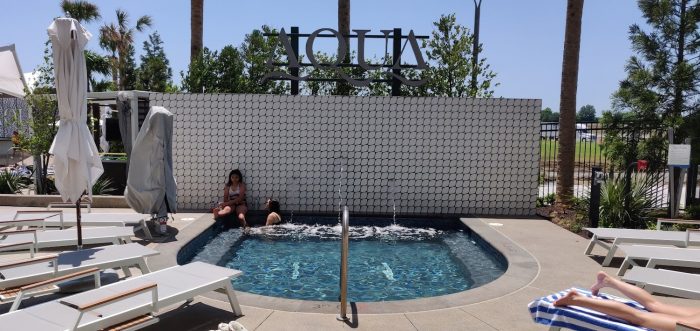 6. Movies
Sure, Netflix, Hulu, and other streaming services offer you convenience in the comfort of your own room, but nothing compares to a proper movie theater experience on the big screen. The vast cinema complex here houses half a dozen theaters with a combined seating capacity for many hundreds of people. One of the theaters also features luxury loungers where you can consume the latest Hollywood blockbusters like a throned monarch, with as much popcorn and candy from the concession stands as you can carry.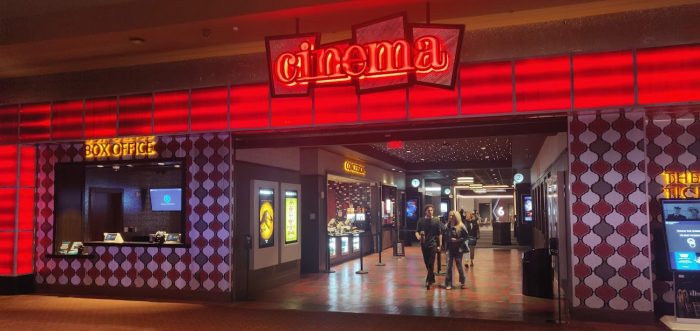 7. Pools
There are multiple pools on property at the Choctaw Casino & Resort. I took a dip in two of them over the Sabbath and actually had the pleasure of bumping into new WPT ambassador Brad Owen while I was out there. Clearly we both understand the importance of taking some "me time" away from the poker grind.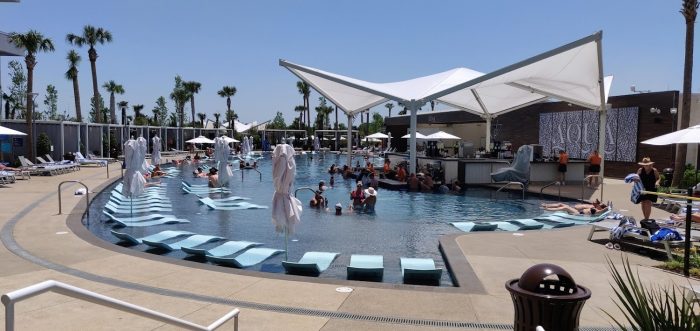 The Aqua pool area consists of a fully equipped family-friendly pool complete with a couple of slides, as well as an adult only pool that features that aforementioned swim-up bar as its centerpiece. The pool area is entirely surrounded by dozens of cabanas, where you and your friends or family can enjoy a luxury poolside experience.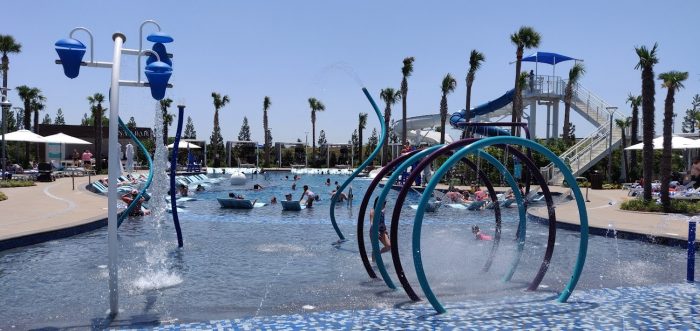 There's also an additional Oasis pool area and even an indoor pool on property, but unfortunately those two were closed for renovations during my stay. I imagine that once they reopen they'll be just as high-end as the two pools I did get to experience.
8. Spa
If you've still got some lingering stress that the pools and hot tubs haven't managed to settle, let the professional therapists at Choctaw Casino & Resort iron out the kinks. I unfortunately didn't have the time to take advantage of the spa facilities while I was here, but I can admittedly say that I looked longingly through the spa doors as I passed by multiple times each day. Not that I'm stressed, mind you. Sometimes a guy just feels like getting a little pampered. Next time, Robbie. Next time. 😊
Update: I spontaneously booked myself a massage at the spa in the morning before I left to the airport for the trip home… WELL worth the splurge; thank you, Galen!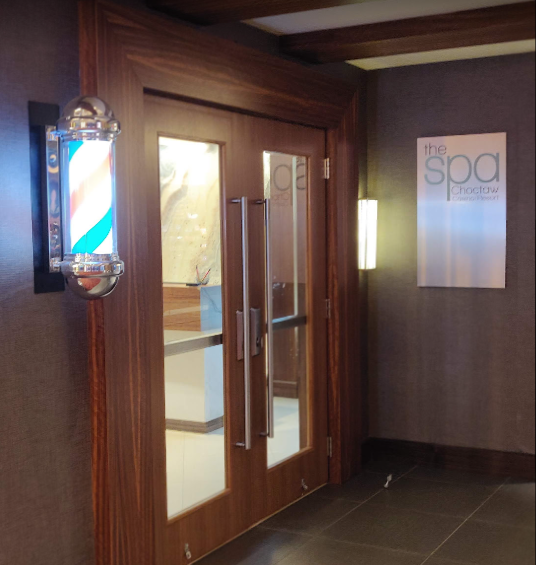 9. Restaurants
I maintain a kosher diet so restaurants in general are not something I can avail myself of at casino resort properties around the world. With that said I know that the "food scene" is important for potential visitors and often even a highlight period from what I've seen here you will not be disappointed as this property has numerous restaurants catering to even the most discerning tastes. Whether it's just a quick grab and go at Starbucks, Subway or Papa John's, a down home country meal at Gilley's, some rare fare at the 1832 Steakhouse, or a chef's special at Guy Fieri's, prepare your taste buds for the delightful cuisine of your choosing.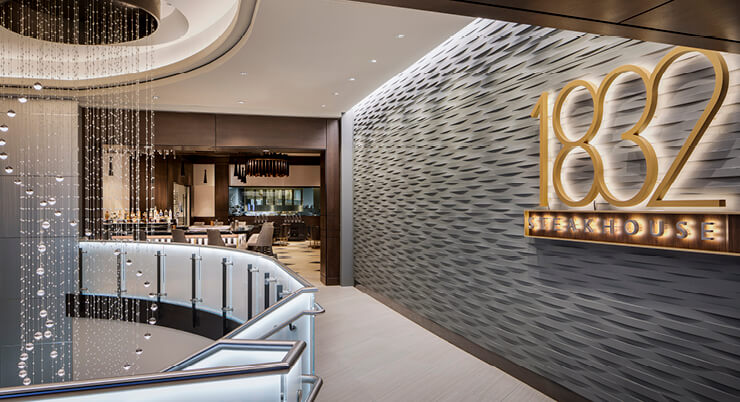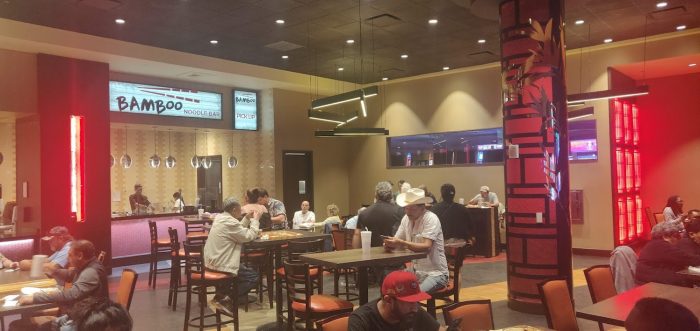 10. Visiting Performers
The Grand Theater plays host to the WPT tournaments while the series is in session, but during other times of the year it hosts large scale entertainment gatherings and performances. Country music artists are big in this part of the world and some top names regularly pass through this venue. Of course, some more mainstream and other musical acts stop here, too, from time to time.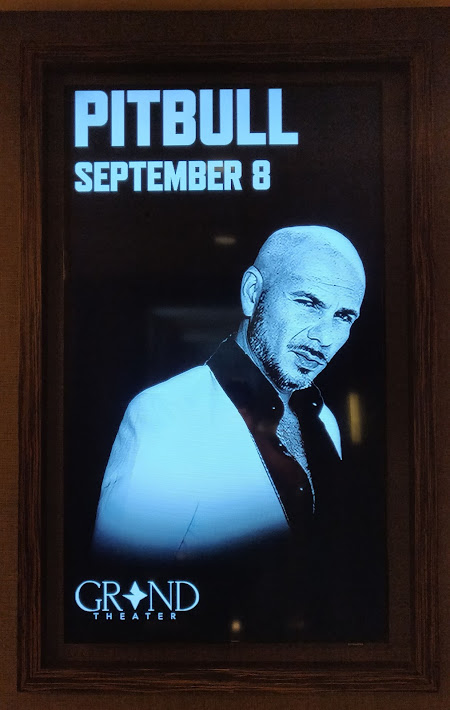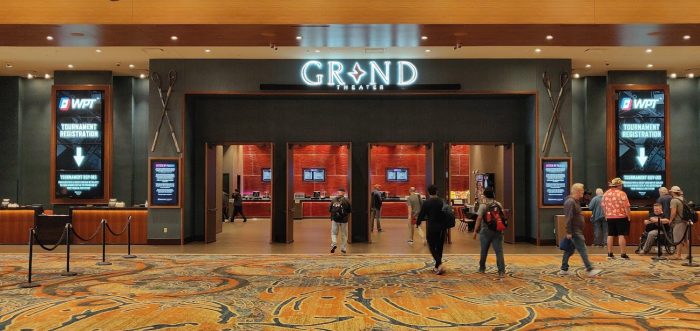 Conclusion
When this place proudly advertises that it's a AAA Four Diamond resort, that's not just slick marketing lingo. I've seen it with my own eyes. It's a legit, top-notch vacation and entertainment destination. Though it might only be considered a regional mecca, in this writer's opinion it's certainly worth going a little bit out of your way to pay it a visit, even if there doesn't happen to be a major tournament poker series in town.