The World Series of Poker is constantly looking for new ways to improve their product and bring new players out to Las Vegas. This year, we saw several positive changes that were well received by players and these changes produced record numbers for attendance.
Officials are already beginning plans for the 2016 WSOP and that includes determining which events should be added to the schedule. One event that ought to warrant strong consideration is a poker variant enjoyed by millions in home games and on video poker machines around the world: deuces wild. Below are 10 reasons why we believe the WSOP needs a deuces wild bracelet event.
1. WSOP Players Love Gimmick Events
You only need to look at the last few years to see that WSOP players love gimmick tournaments. The Millionaire Maker and the Monster Stack began the trend of gimmick tournaments and in 2015, we saw the Colossus and $777 Lucky Sevens added to the schedule.
Deuces wild could be yet another gimmick event added to bring in players looking for a fun alternative to the standard grind that is the World Series of Poker. We'd venture that some of the pros would even enjoy a deuces wild game to break up the monotony of the standard Hold'em game.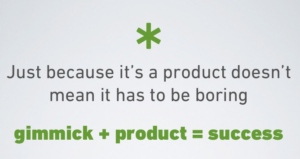 2. Pocket Deuces Are the Nuts
When you get pocket deuces in Texas Hold'em, you typically won't win unless you improve to a set or better. If the WSOP holds a deuces wild bracelet event, they become the immortal nuts.
When you're dealt pocket ducks in a deuces wild game, the absolute worst hand you will finish with is a set. If the board pairs or another deuce hits the board, your worst hand is quads.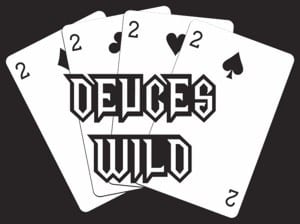 Nearly every imaginable situation possible will give you the winning hand. The only exception is if someone has a pocket pair, hits a set on board without an over card, or a straight. You will then chop.
Imagine how many ways you can play a hand knowing you cannot lose?! Time to start practicing your pocket deuces strategy.
3. "Deuces Gone Wild" and Other Clever Marketing Ploys Could be Used
Imagine the promotional opportunities available for this event. Deuces Gone Wild is the first tag line, playing off the popular "Girls Gone Wild" video series. Poker players were "Born to be Wild" is another fun tag line.
"Drop a Deuce" on your favorite pro is another unique tag line that could be used. The point is that the clever advertising executives at the WSOP could have a field day promoting this event.
4. Luck vs. Skill Debate Morphs
A deuces wild bracelet will reignite the age-old debate of luck versus skill. While it is true that wild card games are a tad less skillful, just how much does the dynamic change?
You math experts out there can work out the odds knowing that four wild cards only are available in the game. Of course, that is assuming that there are no qualifiers such as "only hole card deuces are wild" or that "deuces can only play as an ace or complete a straight or flush".
Will the dynamic change enough to make the game unplayable for the average pro or will it just make some players work on new strategy to counter for the increase in variance?
5. Wild Card Games More Reflective of Home Game and Online Realities
The World Series of Poker strives to reflect the poker world in terms of what is being played online and in brick & mortar casinos. However, many amateur poker players around the world play wild card games, and yes, some of these wild card games are complete luckfests. In addition, plenty of gamers with some online gamble in them head to places like Mansion Casino to play video poker, including the aforementioned wild games.
With that said, in some games, such as deuces wild, the luck factor is a bit more controlled. Including deuces wild as a bracelet event would be a way for the WSOP to have its brand identify better with the average home game poker player. This may give them an added incentive to come out to Vegas and play at the WSOP.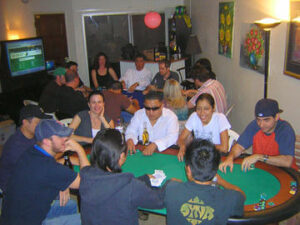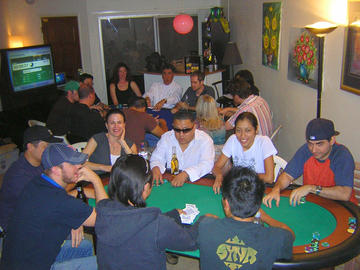 6. Similar to PLO Over Standard NL Hold'em
One great reason to try a deuces wild event is that it will play a lot faster than your standard NL Hold'em event. Rather, it will play similar to a PL Omaha tournament.
This means you will see a lot more drawing thanks to the wild cards and players suffering bad beats when their standard hands fail to hold against the various wild card combinations.
7. Multiple Formats Available
The great thing about a deuces wild event is that you can tinker with the structure to reduce the perceived "luck factor." The standard event would have four wild cards available each hand. This may be too many wild cards for some to be comfortable playing.
Fortunately, there are other options. For example, you can put a qualifier on how the wild card can be used. In some joker games, the card can only be used as an ace or to complete a straight or flush. The same wild rules could be applied for deuces wild. When used as a wild card, they complete straights, flushes or can be used as an ace.
Another option would be only make it wild if the card is dealt as a hole card. In Mexican Poker, for instance, the only time a joker is completely wild is when it is dealt face down. Using the same rules, only hole card deuces would be wild.
8. Allen Kessler Could Become Special Tournament Sponsor
It's no secret that Allen Kessler is a big fan of video poker and he's of course played deuces wild video poker on multiple occasions. He would be the perfect person to serve as a special tournament sponsor for a deuces wild WSOP bracelet event.
Such a dilemma every deuce worth $500. Plus im guaranteed at least 4 of a kind. I took the sure $1875; chickened out pic.twitter.com/XNcBm35qC0

— Allen Kessler (@AllenKessler) July 22, 2015
In fact, Allen could become the WSOP's mouthpiece for the event, explaining to players not just how to play deuces wild but also why they should play. They may even allow him to install a "Chainsaw approved" structure for the event.
Read and listen to our interview with Allen Kessler.
9. Successful Deuces Wild Events Have Already Been Held
A deuces wild event isn't event a completely new concept for the live poker world. In fact, the EPT Vienna decided to attempt a deuces wild tournament in 2014 and Chad Holloway of PokerNews played in the event.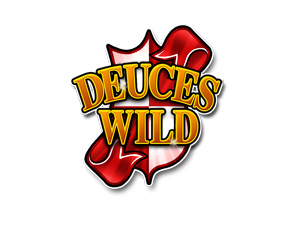 The WSOP can look at what the EPT did, incorporate what they like, and ignore what they don't. A blueprint is out there in terms of how to run a deuces wild poker tournament event and the WSOP can improve on the concept… and offer a coveted bracelet.
10. Wild Card Games Are Part of the WSOP's Past
Believe it or not, a deuces wild bracelet event in 2016 would not be the first time in WSOP history that a wild card game was spread. In 1986, a $5,000 NL A-5 Lowball with Joker was offered on the schedule.
Mike Cox eventually defeated Jack Keller to take the title and $118,000. The event was dropped the following year. While wild card events were short lived, they were part of history and could be once again.
Conclusion
The World Series of Poker continues to grow from strength to strength. Part of maintaining that growth trend is the need for constant innovation and infusions of excitement. For the 10 reasons enumerated above, plus many more you can probably think of yourselves, the time is ripe for the deuces wild poker discipline to be introduced as a bracelet event at the WSOP in 2016.