Poker Rules
Poker is a competitive card game in which players bet against each other as to who has the better card combination ("hand"). The winner is either the player who holds the hand with the highest value, or the player who successfully bluffs the other players out of the hand (makes an un-called bet). The game of poker is at least 100 years old, and it is played by an estimated 50 million people worldwide. You must be at least 18-21 years old to legally play poker for money, depending on the jurisdiction in which a casino operates. It's best to
master all the rules of poker
before you begin competing for money.
Poker Variations
There are many different types of poker games, all of which use the same standard hand-value ranking system, the most popular of which is called Texas Hold 'em. Other popular variants include Omaha, 7-Card Stud, Razz, and various split (hi-low) games. Generally speaking, all poker variants can be classified as either
draw games
,
stud games
, or
flop games
. Video poker involves one player wagering "against a computer" hoping to obtain a qualifying winning hand with set payout odds.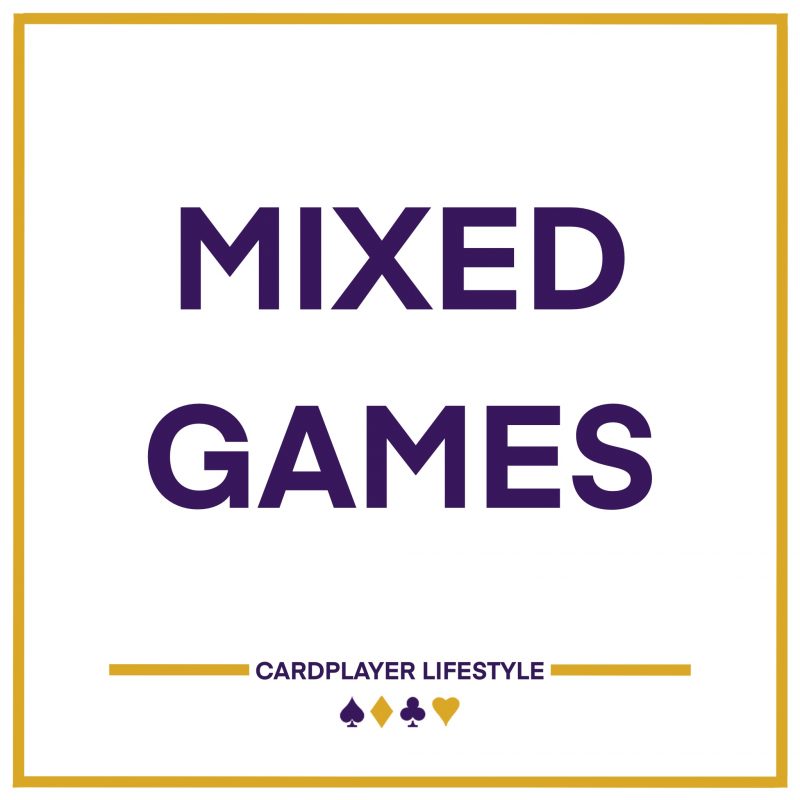 Tournament Poker vs. Cash Game Poker
Tournament poker is different than "cash game" poker in that participants pay a set fee to play in a single-elimination event, with the final remaining contestants each earning a share of the prize pool, the event's winner being the last man or woman remaining. As opposed to cash game play, tournament poker chips have no equivalent cash value. Tournaments can be small (heads-up with two players, or a 1=one-table "sit n' go" with 6-10 players) or large multi-table events involving thousands of participants, while cash games are always limited to the players at one particular table.
The Global Poker Boom and Televised Poker
Poker's popularity has increased exponentially with the perfect storm of catalyst factors since 2003. That was the year when the game's most prestigious event, the World Series of Poker $10,000 buy-in Texas Hold 'em Main Event, was won by an amateur player named
Chris Moneymaker
. This helped fuel an online poker boom, spurred forward by industry giants such as
PokerStars
,
partypoker
, and
Full Tilt Poker
, which further opened up the game to a worldwide audience. Poker also became a television spectacle, as the advent of the "hole card camera" allowed viewers to play along with the professionals and follow the table's action.
Popular
televised poker
shows include NBC's Poker After Dark and Heads Up Challenge, High Stakes Poker (with commentary by former
Welcome Back Kotter
star
Gabe Kaplan
), various large buy-in tournament events of the WPT (World Poker Tour), and of course the WSOP (World Series of Poker) itself. Other high profile poker events are held around the globe as well, including the Aussie Millions (in Melbourne, Australia), EPT (European Poker Tour) events throughout Europe, as well as emerging PokerStars-sponsored events in South America and Asia.
Live and Online Casino Poker
As poker players face off against one another in the hopes of winning each other's chips or money, casinos make money on the game by taking a "rake" (percentage) out of each pot in cash games or a set fee from each player who participates in a tournament.
The world's largest live poker room is located at the Commerce Casino, in Commerce, California. It houses over 200 poker tables and offers to deal essentially any poker game variant that enough players would like to participate in. Various other casinos in the Las Vegas and Atlantic City gaming hubs house anywhere from a few to dozens of poker tables that are typically active 24/7.
Dozens of online poker rooms regularly have tens of thousands of poker players in them simultaneously. Online, players can play at multiple tables at the same time, be they tournament or cash game tables.
Professional Poker Play
Poker is played professionally, and championship bracelets (and millions of dollars) have been awarded to winners of large-scale tournament events in each poker discipline each summer in Las Vegas, Nevada, for almost 40 years. For the first time in history, the World Series of Poker awarded a championship bracelet outside the United States in September 2007 in a GBP 10,000 buy-in Texas Hold 'em event held in London, England. The event was won by Annette Obrestad, a then 18-year-old Norwegian woman.
Poker's burgeoning popularity over the last few years has attributed a celebrity status to the game's top professional players. Poker pros like Daniel Negreanu, Phil Hellmuth, Doyle Brunson, Phil Ivey, Mike Matusow, Sammy Farha, Barry Greenstein, Jennifer Harman, Johnny Chan, and Scotty Nguyen, among others, have become household names. These players, known for multiple World Series of Poker championship tournament titles, regularly compete in the highest stakes cash games in the world in "Bobby's Room", a luxury poker area within the Bellagio Casino in Las Vegas.