The last few years have been a rollercoaster in the world of poker. From a global pandemic to the return of the World Series of Poker and a bumper PokerStars EPT schedule, alongside the growth of a high roller circuit in PokerGO events and online in the GGPoker Super MILLION$, poker has entered a new era. Half a decade ago, GTO was what someone who'd never watched it before called Game of Thrones. Now, everyone knows that poker players should at least be aware of Game Theory Optimal play. Much like there are certain slot games one ought to be playing to maximize their payouts, there are certain ways one ought to be playing poker in order to maximize their winrate, too.
With all that said, who have been the most successful poker players in the past five years? A poker era is often defined by the players who rise highest during that period, so in no particular order, we present the seven players who we will likely look back on as the champions of this current poker age.
The Most Successful Poker Players in the Last Five Years
Espen Jørstad
The Norwegian player is the most recent poker hero on the list, and it's not only his 2022 WSOP Main Event victory that sets him apart from many of his contemporaries. If five years is the length of an 'era' in poker – and we'd like to suggest that it is – then it's hard to argue against Jørstad being the archetypal poker player of our times.
Jørstad's victory in Las Vegas in 2022 wasn't simply the culmination of a lot of hard work or the perfect storm of form, fortune, and fame all coming together. His win for $10 million was representative of those things, but also symbolized his embodiment of bettering himself. There's also the synchronicity of the perfect doubles partner taking to the singles court. Jørstad hadn't won a WSOP bracelet before the 2022 series, but then showed just how vital he was in the Tag Team event he won with Patrick Leonard.
Many observers assumed that Leonard was dominant and that Jørstad, the less-experienced player stepped back when things got tough. However, Leonard quickly corrected them. Leonard then enthusiastically supported his friend to the Main Event title just a fortnight later.
Daniel Negreanu
He may not have won a WSOP bracelet recently, but over the last five years Daniel Negreanu has once again been the most compulsively viewed elite poker pro. Leaving PokerStars and joining GGPoker, getting married to the love of his life Amanda Negreanu (nee Leatherman), playing Doug Polk heads-up online under the most intense scrutiny, and then winning the recent Super High Roller Bowl for $3.3 million, 'Kid Poker' has proven time and time again that he's the biggest name in the game.
Over the course of the past few years, Negreanu has brought the video lens into his personal and professional life, getting ever closer to a clamoring poker public. Negreanu's candid nature and 'no limit' WSOP vlogs have brought what it is like to live his life into the public eye. At the same time he has closed the gap to the top of the all-time money leaders.
At the time of writing, Negreanu sits third on the all-time list for live tournament results at just a shade under $50 million total. One could make a good argument that only a couple of super-high-roller results for both the men above him separate Negreanu from the pinnacle. Adjust his earnings for inflation from day one, and Kid Poker is more likely the man at the top of the tree. With his media-friendly brand gaining more traction year after year, he looks set to stay in that position.
Koray Aldemir
The winner of the 2021 Main Event, Koray Aldemir has banked a vast amount in the past five years. But it's not only his record of banking millions that put him on our list. It's not all about the money, and when poker returned in 2021 after a period of difficulty during the COVID-19 pandemic, it was crucial for the game that the world champion was someone who would represent the game of poker in a great light.
Aldemir has been a spectacular success both on and off the felt. The best of the best a year or so ago, Aldemir had the shortest reign of any world champion in the 52 years of the World Series of Poker, with just six months between lifting the bracelet and the 2022 WSOP beginning again in Las Vegas. Aldemir's reign lasted only a short time, but he closed out the era at the Rio in style, getting the better of George Holmes heads-up to claim the 2021 top prize of $8 million.
WATCH: Bernard Lee's interview with Koray Aldemir
Aldemir's signature win in the 2021 WSOP Main Event is worth less than 40% of his lifetime's earnings at the live felt. Winning two other million-dollar-plus tournaments, the German was a great champion for the shortest time in history, paving the way for poker to move into the new era under strong foundations. He is a player whom everyone can be proud to be represented by.
Bryn Kenney
The race to conquer the all-time money list in terms of tournament winnings has become a two-man race over the past half a decade. Bryn Kenney is one of the two men who has held the lead on multiple occasions. A controversial figure recently, Kenney has nevertheless proved that his brand of poker is one of the best in the world.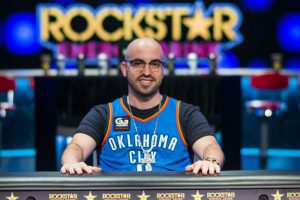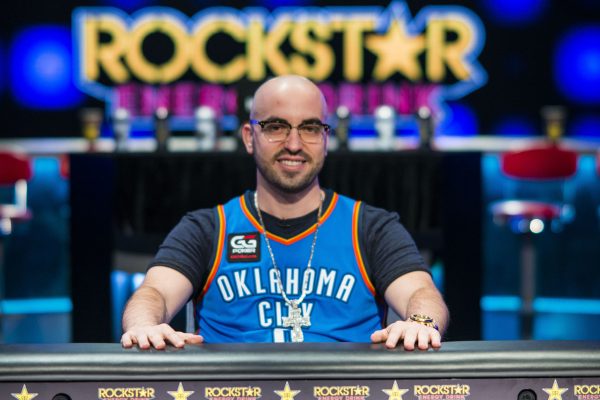 While many others have made their millions by hedging their bets and selling high percentages of action, it's universally acknowledged that Kenney has put a vast proportion of his actual earnings on the line in the biggest events over the years. That has been rewarded with some magnificent results, including the $20 million top prize he won in the $1.1 million-entry Triton Million for Charity event in London in 2019.
Bryn Kenney is seen in some quarters as an enemy of players of a certain level, but we'd rather focus on the facts. Over the course of his incredible career, Kenney has won over $57.2 million in poker tournaments alone. The Long Islander has done it the hard way, going bust on several occasions before rising again to conquer the mountain. It's his inability to quit which is perhaps his most valuable asset.
Steven Chidwick
Over the past half-decade, Stephen Chidwick's ascent to the top of the British leaderboard has been impressive. Overtaking the dormant Sam Trickett and playing in high roller events on a regular basis, Chidwick is the superstar British player in a period which has seen others such as Sam Grafton win millions at the felt.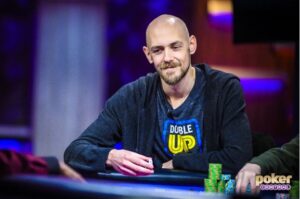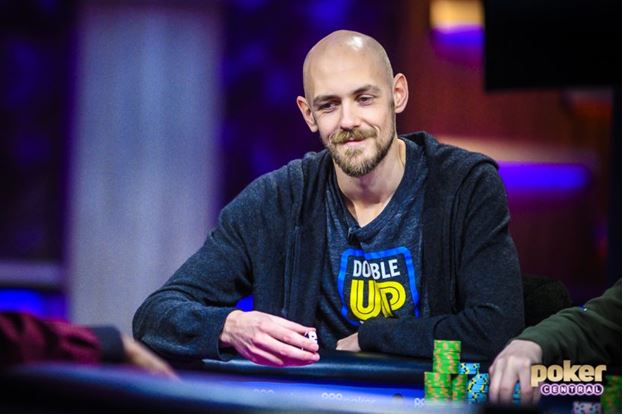 Chidwick was always an imperious player to watch in action, long before 2017. But his record since then has been remarkable, and his table presence like inviting a ringer into an amateur game. Often held up as the favourite of his peers, I asked one top pro his opinion about who was the best poker player in the world. His answer was short and to the point, 'If it's not Chidwick, then it's wrong.'
Chidwick's maiden WSOP bracelet win in the PLO High Roller event in June 2019 for $1,618,417 was only a surprise to the man himself – as he didn't play as much PLO as NLHE at the time. To everyone else, however, it was vindication of a long-held belief. It was the obvious, yet awesome, statement that the toughest table imaginable in poker would have to contain Stephen Chidwick to qualify as such.
Michael Addamo
The Australian sensation Michael Addamo has been one of the touchstone poker players of recent times. But why? It's not solely for his tremendous ability to win on a regular basis at the highest level. It's not for his seemingly impregnable table image, his strength of will, and ability to take the lead when the line is starting to come into focus. All those traits are extremely applicable to Addamo, but none define him.
The answer to the question 'Why is Michael Addamo so great at poker?' might easily be answered simply by looking at the years of 2017 to 2022 as a study in both results and – infinitely more importantly – reaction. Addamo's success in this period is virtually without peer. But it has not only been his triumphs that are so symbolic. How quickly Addamo reacts to any bad beat, loss, or bubble moment and maintains his 'A-Game' is unparalleled.
As an example, Addamo is a regular in the weekly GGPoker Super MILLION$ series online. He is one of the most successful players, having won a record-equalling five times. He's been unlucky not to win more. And out of less than 100 tournaments, that is ludicrous, especially considering the standard of his opponents in this exclusively high-roller event. Addamo has been denied in painful circumstances, or bounced into play on the back of a live tournament. Whenever he plays, he is the very best version of himself he can be, and that's a very tough player to try to outwit.
Justin Bonomo
Finally, we come to the man who has currently won more money at the tournament tables in live poker than anyone else. Justin Bonomo's name has become synonymous with big scores for many years now. But in the last five years, the Vegas-based pro has risen to the top of the ranks in stunning fashion.
As an illustrative point, the most successful player in World Series of Poker history is Phil Hellmuth. Justin Bonomo has won more than double Hellmuth's haul of $28.4 million, building a phenomenal career at the felt in the process.
Bonomo, who has won a now-record amount of $58.8 million in live tournaments, is a player who is as feared as he is respected. Reigning over a top five that features legends such as Negreanu, Chidwick, Kenney and the evergreen Erik Seidel is no small feat. Can Bonomo keep up his phenomenal recent pace? If he can, then everyone else has a lot to fear over the next five years at the felt.