Pumping enough liquidity into the online poker player pool will remain the industry's biggest challenge so long as governments cannot cooperate on matters of licensing, regulation, and taxation. Facing this type of adversity, online poker operators must adapt and think of new creative ways to draw in as many players as they can in order to survive and thrive. One way to do this is via the creation of new, unique, lucrative promotions. In this, many top online poker sites excel, rolling out special offers and deposit bonuses for both new and existing players to take advantage of. Not as common, but arguably even more successful, is when online poker sites think up new spins on cash games and tournament types as well as spread new versions of poker games for players to take a crack at.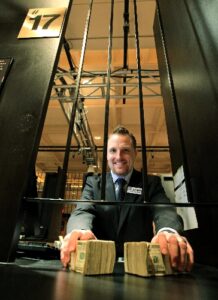 While the standard suite of poker games offered by most online poker sites has always included Texas Hold'em, Omaha, Omaha Hi-Lo, and a few Stud variants, things got shaken up some when new games like Badugi were first spread. The same was true upon the introduction of 8-game mix tables. So too, Rush Poker generated loads of buzz when it was first introduced. Innovation begot excitement, which, in turn, led to increased interest and action from both grinders and recreational poker players.
There's Another New Type of Tournament on the Poker Scene
PokerStars has recently introduced Spin & Go tournaments, which have been the talk of the industry, but there's another new style of poker tournament that has loads of potential to grab players' attention. Innovated by the lesser-known Winning Poker Network, it's called "The Cage" and it has a simple premise: each chip you hold is worth actual money.
Ed. Note: A reader has brought to my attention that this style tournament does indeed already exist on PokerStars under the generic name of "Time Tourneys". That said, I can't ever remember these tournaments receiving any sort of marketing push. If they're unpopular, perhaps it's because they've never been properly promoted? Perhaps if given another shot, they'd succeed? Just a thought…

Though it's only been spread once, they'll be running another one in a couple weeks. Soon thereafter, they intend to run an Omaha version of The Cage as well. A few stipulations are unique to The Cage, which ensures that there will be loads of action:
Players start with 5,000 chips, with each chip worth $1 in real money.
It's a 6-max freezeout with escalating blind levels.
The tournament is time-limited to four hours, with each player still alive "at the buzzer" cashing out for their remaining chip stack.
A Great Format for High Rollers and Low Rollers Alike
The first running of The Cage was a $5,000 buy-in affair. It attracted 66 entrants for a prize pool of $330,000. It must be stated that those who choose to deposit monies and play online poker at unregulated sites, such as those on the Winning Poker Network, are of course taking a risk. The network's sites themselves were upfront about it too, openly stating that players who cashed would have their winnings wired to them. Nonetheless, to have attracted that many players is quite the feat, all things considered. Clearly the appeal of The Cage's structure and features is what caused people to flock there.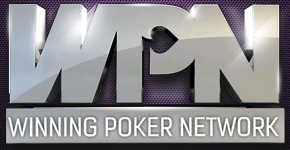 With regard to the high stakes, players were able to satellite into the event for significantly less money, but there's no reason other Cage-like events couldn't be run for lower buy-in amounts. In other words, if the format is popular, why not let players of all bankroll sizes give it a try without having to win their way in? Specifically, recreational players are far more likely to appreciate and enter a timed tournament where it's not an all-or-nothing gamble, but not if it costs them an arm and a leg.
What Should Be Next in the Pipeline?

We need to keep on seeing more of this type of creativity in poker. If we do, I'm positive we'll see the player pool reach its maximum levels of growth, with poker on the whole continuing to gain in popularity among the general public.
I've long been an advocate that wild card games are the next logical step in the progression of new online poker offerings. For years I've campaigned that poker rooms ought to spread wild card games. Perhaps, with the tide turning towards focusing on luring in recreational players, my ideas may no longer be as "ahead-of-their-time" as they once were.