Malta is a fish-shaped archipelago located in the middle of the Mediterranean Sea. Historically, many European empires sought to conquer the island due to its strategic location and harbor.
Nowadays, Malta is a tourist hotspot, with millions of passengers passing through its one-terminal airport every year. In this article, we will discuss the iGaming and poker industries in Malta, as well as some basic information about the island.
The iGaming industry in Malta
In recent years, the iGaming industry has flourished in Malta. Over 300 online casino companies made the island their hub of operations. Thus, Malta has created a niche for itself on the online casino world stage, competing with other iGaming superpowers, such as Germany and the United Kingdom.
The Maltese poker and casino scene sits high within the global growth in casino game uptake and the Malta Gaming Authority is one of a select few highly prized gaming licenses around the world, showing the Malta iGaming scene's place at the heart of the online industry.
Anyone looking for reliable real money slots will find that proper security, certified by a reputable gaming authority license, is a key factor in an online casino's ranking against others. It's as important as the different bonuses, payouts, and so on.
Where to play poker in Malta
Playing poker in Malta is very easy and accessible. You can either choose to go down the online casino route. If on the other hand, should you prefer to experience the social vibe that comes with playing at a land-based casino, Malta has several land-based casino options.
The most popular and frequented one is the renowned Portomaso casino. Situated in St Julian's, where most tourists stay in Malta, Portomaso Casino has earned a fine reputation amongst local and international players. Major poker rooms have made Portomaso Casino the exclusive venue to host events. Poker games happen daily and while the action usually happens during the evening hours, when larger poker festivals are in town, you'll find games going in the afternoon as well. Spread over 4,000 square meters, this casino is equipped with everything a poker player could ask for.
Another great option is the Dragonara Casino. It is considered another leader in the Maltese casino industry and just like Portomaso Casino, it is equipped with its very own (albeit smaller) poker room, spreading occasional tournaments, offering prizes, luxurious accommodation, and so much more.
Poker festivals and events in Malta
The Maltese love to take things an extra step further. Not only players are spoiled for choice when it comes to casino games, poker, and everything else that falls under the umbrella of online casinos, the island hosts its very own poker-related festivals.
One event that attracts many poker fans from all over the world is the Malta Poker Festival. 2022 was a brilliant year for this festival and 2023 promises to be even grander and more extensive with the MPF scheduled to happen both in spring as well as in autumn. An epic prize pool awaits and it is going to be held at Portomaso Casino once again. If you are a poker fanatic, mark the dates on your calendar for this unmissable poker event!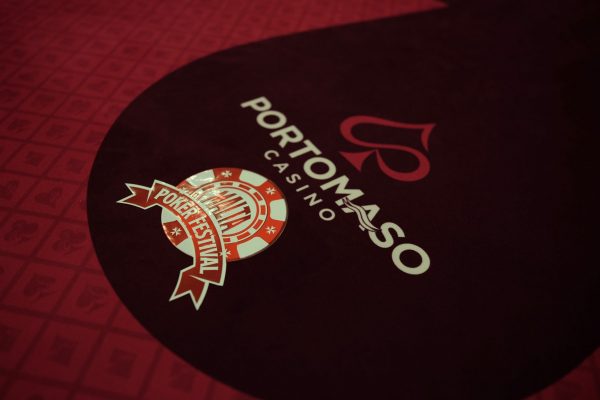 Another widely popular poker event is the Battle of Malta. It is an annual poker-playing tournament that opened its doors in 2012. Last year, the Greek Dimitrios Anastasakis won the tournament claiming a whopping prize of €285,900. This event attracts players from the four corners of the globe and last year's event lasted a total of nine days. While no official announcements have been made for 2023, we are pretty sure that this battle isn't quite over yet.
More information about Malta
Setting aside the top-notch casinos and poker events, there are other reasons why you should consider Malta to be your poker paradise. This tiny island is a melting pot of different cultures, cuisines, and languages. So, if you want to meet and connect with new people from all over the world and taste all kinds of gastronomies, it is very much possible to do so in Malta.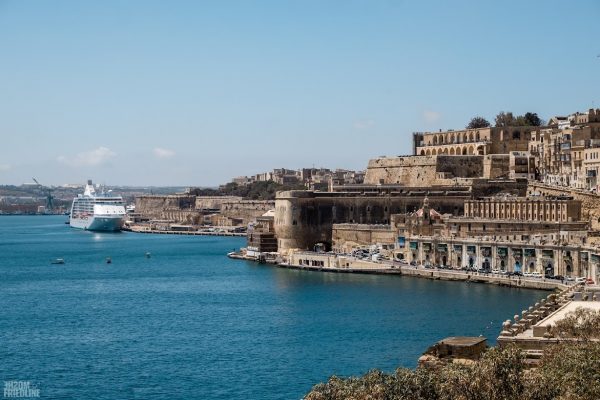 English is the country's second official language and is widely spoken. All poker games are held in English, and some are held in French. Lastly, Malta gets over 3,000 hours of sunshine every year. Locals even swim during the cold Christmas season!
In a nutshell, considering all of the above-mentioned reasons including poker amenities, friendly locals, amazing weather, and poker events, Malta is a great destination for all poker lovers.