The Portomaso Casino in Malta is the stunning venue that is hosting Cardplayer Lifestyle's third Mixed Game Festival. Not only are we 'going international'  after two events in the world-famous home of gambling, Las Vegas, but we're heading to one of the most beautiful places in Europe to enjoy the game of poker in all its many forms!
Portomaso Casino has a rich and glorious history, with some very big poker names having claimed historic victories there over the years, but who are the 10 most successful tournament players to have sat down in the stunning seaside town on Malta's picturesque coast?
You'll surely recognize plenty of the famous faces who've starred at Portomaso Casino, but do you know them all? Let's find out, with thanks to Hendonmob.com for all the stats!
10th – Stefan Jedicka ($505,135)
The first name on our list is the sole Austrian to make the top 10. Stefan Jedicka's biggest result at Portomaso Casino is the 8-Max EPT Malta win he booked in October in 2014 when he triumphed against Pierre Neuville heads-up to score a massive $365,495 victory that remains the biggest win of his tournament career.
With two other sizeable results in the casino including a win in the IPT High Roller event of the same year – the win coming five days before his EPT Main Event result – Jedicka is clearly a man who lives it in Malta.
9th – Charlie Carrel ($509,704)
British poker legend Charlie Carrel may be more well-known these days for his controversial world views and YouTube virality, but the poker phenom has enjoyed a great record in the Portomaso Casino. All six of his cashes in the casino came in a blistering 18-month period on the European Poker Tour, where Carrel cashed three times in 2015 and another three in the following year.
The biggest cash Carrel enjoyed at the Portomaso Casino was the $201,211 he raked in for coming fifth in the High Roller event of 2015 as he outlasted players such as Nick Petrangelo at the final table, eventually seeing David Peters win the event for a result we'll discuss  little later on as it was one of the biggest awarded in the history of the casino.
8th – Niall Farrell ($599,764)
Proud Scotsman and Celtic superfan Farrell was cock-a-hoop in the Portomaso Casino after two of the biggest scores in his stellar live career came at the famous venue. Almost exactly a year apart, Farrell's signature EPT Main Event win came in October 2015 when he topped a final table featuring Rainer Kempe, Sam Greenwood and Daniel Dvoress to win the $588,592 top prize.
"Portomaso for me – I may be biased because I've done quite well there – but I love the place," Farrell tells us. "It's one of my favorite places to play poker. The restaurants nearby are fantastic, the casino itself is great, it's a lovely place to play cards."
One year on from his EPT Main Event win, Farrell's fifth-place finish in the €2,000 Turbo 8-Max event won him a more modest $11,172, but it was also satisfying and the British poker legend, who has a 'triple crown (WSOP, WPT and EPT Main Event win) in part thanks to victory in the location, remembers his many trips to Malta – and the Portomaso in particular – with great fondness.
"It's got everything I want; nice weather, ice restaurants, nice bars nearby and it's great for a relaxing poker trip. A lot of my friends are dealers and it's their favorite poker trip as well."
7th – Mike McDonald ($638,308)
The next luminary on the list to make the top 10 is known to many simply as 'Timex'. While Mike McDonald no longer plays tournament poker with the regularity or at the highest level that he once did, he still ranks seventh on this list after three cashes in 2015 added to his bankroll at the time in a fairly spectacular way.
In March of that year, McDonald cashed in the €10,000-entry High Roller event for $57,035 before returning in October to finish the job, winning the €25,000 buy-in 8-Max High Roller for $561,622, outlasting players such as Jason Wheeler and heads-up opponent Juha Helppi along the way.
6th – Nick Petrangelo ($653,623)
The American also featured at that High Roller final table, but the $261,411 he earned for finishing third behind the eventual winner McDonald was not his only success in the Portomaso Casino. Five cashes in the venue also included a fourth-place finish in the March 2015 €25,000 High Roller for $217,998 when he was outlasted by the eventual winner and top dog on our list.
5th – Byron Kaverman ($670,446)
Byron Kaverman is a name synonymous with high roller status and in recent years, he's become one of the most solid opponents anyone can look across the felt at. Kaverman's cashes in Portomaso Casino have accrued over just six days in October 2015, but what a week! First, Kaverman came fifth in the €25,000-entry High Roller 8-Max event, before following this up with a ninth-placed finish in a €10,000 High Roller. Six days after his first cash, he booked a win in the next €10,000 High Roller, bagging the $475,355 top prize after getting the better of Mukul Pahuja heads-up.
4th – Valentin Messina ($676,180)
In fourth place, Valentin Messina is the first of two French players in the top four. Almost the entirety of Messina's money came when he finished second in the 2015 EPT Main Event for an amazing $665,267.
Overcoming stars such as Dominik Panka, Stefan Schillhabel and Hossein Ensan – who would go on to win the WSOP Main Event a handful of years later – Messina fell just short of the trophy. Which fellow French player beat him heads-up? You'll have to wait and see.
3rd – David Peters ($683,443)
American poker legend David Peters has also won big at the Portomaso, and only really in one event. Technically, Peters has two cashes, but while he'll have been mildly satisfied with his 16th place finish in the 2015 NLHE High Roller, his win earlier that year in the similarly prices event costing €10,000 to enter gave him a result worth $653,552.
The event was a huge success, with 304 entries and a prize pool of over $3.2 million, a great attendance in any country around the world. Players flocked to Malta's favorite casino and Peters beat the talented Argentinian Ivan Luca heads-up for the top prize and the trophy.
2nd – Jean Montury ($763,748)
French player Montury, known as 'Encore' – he even has it tattooed on his right forearm in case you forget – won half of his lifetime earnings at the live felt when he beat fellow Frenchman Valentin Messina to the trophy in the 2015 European Poker Tour Malta's Main Event.
By far Montury's biggest result of his career, his EPT win earned him more than ten times his best cash elsewhere, with a predominantly France-based career enjoying a brief foray to Malta in stunning circumstances with that final all-Gallic showdown.
1st – Dzmitry Urbanovich ($793,817)
Polish legend Dzmitry Urbanovitch edges out Montury by just $30,000, winning a total of $793,817 at the Portomaso Casino. He did not do so in one event and in fact has cashed seven times at the legendary place to play. His biggest win by far was the $605,929 he took for winning the EPT High Roller held in March of 2015, with the €25,000-entry event seeing him edge out Connor Drinan heads-up for the win.
This Autumn's Malta Poker Festival not only features our third Mixed Game Festival, but plenty of other events and it is not too late to book a trip to one of the most loved casinos in the world and certainly among the poker community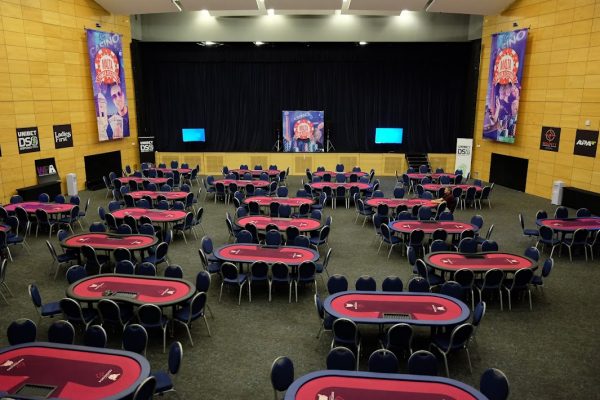 The Casino at Portomaso All-Time Tournament Money List
Place
Country
Player
Winnings
1st
Dzmitry Urbanovich
Poland
$793,817
2nd
Jean Montury
France
$763,748
3rd
David Peters
U.S.A.
$683,443
4th
Valentin Messina
France
$676,180
5th
Byron Kaverman
U.S.A.
$670,446
6th
Nick Petrangelo
U.S.A.
$653,623
7th
Mike McDonald
Canada
$638,308
8th
Niall Farrell
United Kingdom
$599,764
9th
Charlie Carrel
United Kingdom
$509,704
10th
Stefan Jedlicka
Austria
$505,135