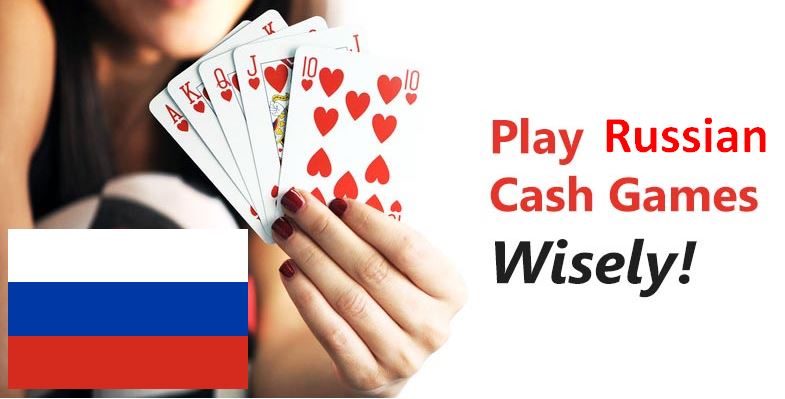 Among the things I was looking forward to most during this current trip to the European Poker Tour stop in Sochi was playing in cash games.
As my days here have been busy, in "typical Robbie fashion" I forwent sleep on a couple nights so as to carve out time for playing. It had been four-and-a-half months since my last proper poker room session, at the Malta Poker Festival in November (writing that oddly feels like entering a confessional 🙂 ), so to say that I was hungry for some action would be an understatement.
Been at #EPTSochi since Sunday morning. Haven't played a single hand of poker.

Time to have some fun 😀#cashgames pic.twitter.com/5xqetUCrTR

— Robbie Strazynski (@cardplayerlife) March 26, 2019
I logged two sessions, nine and eight hours long, respectively, and they couldn't have been more different from one another.
Session #1: Gotta own my failures
The first one really couldn't have gone much worse, and I'm certainly partially to blame for that. In retrospect, I realize I was pretty rusty. My usual fare of dealer's choice home games in Israel keeps my mental game well-honed and my poker skills well-oiled, but that's very different fare from a standard Texas Hold'em only poker room session. Spewy? You betcha. I played too many hands and saw my chip stack slowly dwindle. I unfortunately also lost all of the big pots I contested… so, I headed back to my hotel room tail firmly ensconced between my legs and with my wallet significantly lighter.
Perhaps it was fitting punishment for having previously written that "in a country famous for its caviar, it makes sense that there would be a lot of fish…" Oops.
Well, I can't say I felt outclassed, but at least at my table the fellas seemed to know what they were doing…

…except for that one guy who called my $130 pre-flop jam w/ QJ of clubs… I had QQ, and a different opponent had JJ.

Of course the board ran out with four clubs… pic.twitter.com/MDuwMAKcjt

— Robbie Strazynski (@cardplayerlife) March 27, 2019
Session #2: Back in the groove
The second session thankfully went a LOT better. Having a few hours of play under my belt, the itch to play had been sufficiently scratched that I could sit and play my game, waiting patiently for good cards to hopefully come; and come they finally did. Except for one instance versus a short stack, and another instance where I got "owned for the minimum" by a player who didn't realize she in fact held top two pair, all showdowns went my way.
I was even able to punctuate a two-hour-long card drought during the session (#foldfoldfold) with two well-timed bluffs, getting pocket kings and then pocket jacks to muck, respectfully, while holding nothing more than two low offsuit, unpaired cards on ace-high boards. By the end of the session, I was able to recoup about two-thirds of the previous night's losses.
Thankfully, last night's cash game session at @sochicasino went a lot better than the previous night's… 😀#alltherubles pic.twitter.com/jp5K9GOpZT

— Robbie Strazynski (@cardplayerlife) March 28, 2019
Lessons Learned
As a poker player, it's always important to reflect back on your sessions to see what sort of lessons you can learn, and how you can improve for next time around.
In hindsight, I realize that the table atmosphere had a lot to do with how I fared in each session. On the first night I was facing a table full of stone-faced locals who didn't care much for talking and who collectively probably couldn't put more than one English sentence together. That's not a knock on them, by the way. If anything, it made me appreciate what it must be like for foreigners to come and play poker in the United States.
By contrast, the mood at the table during my second session was jovial and talkative, an environment in which I tend to thrive. There were another couple of foreign players at the table, so the three of us naturally bonded as non-speakers of Russian. For their part, the local players spoke English marginally better than those I was sitting with the previous night, meaning they understood and laughed at our jokes and actually made efforts to engage us in conversation. I made a new Italian Facebook friend in Pier, while my new Russian friend Maxim couldn't stop extolling the virtues of my "lucky patch" (until he lost all his chips and tossed the patch back to me, saying it was "cursed").
If the above session mini-recaps entice you to someday perhaps take a shot at the Casino Sochi cash game tables, just be advised in advance of the procedures and room particulars. It'll save you some time and hassle trying to figure it out on your own (like I had to do).
PSA: If you're looking to play cash games at #EPTSochi, @sochicasino:

There's a bank open 24/7 on the 1st floor to exchange your currency for rubles.

You must (then) bring rubles to the poker room cash cage on the 2nd floor to exchange for "casino units." Minimum stakes 1/3 CU. pic.twitter.com/QYUTgQjvKG

— Robbie Strazynski (@cardplayerlife) March 27, 2019
Note that you also need to have a casino loyalty card, which you'll receive on your first visit to the casino upon presenting your passport. Also note that casino security is probably the tightest I've ever seen. You'll have to pass through metal detectors and security checkpoints at multiple junctures while wandering the casino floor. The poker room is located on the second floor, which is the only place in the building where you're permitted to wear a hat.