There are many great places to play poker around the world and plenty of them are in central Europe. When it comes to playing the game in a stunning city full of culture, however, few parts of the world compare to the magnificent Catalan capital of Spain – Barcelona.
What is it that makes Barcelona so special to play poker at? It has a rich history in the game and is still one of the most popular destinations for poker players from all over the globe. It's time we sat down at the felt and found out why.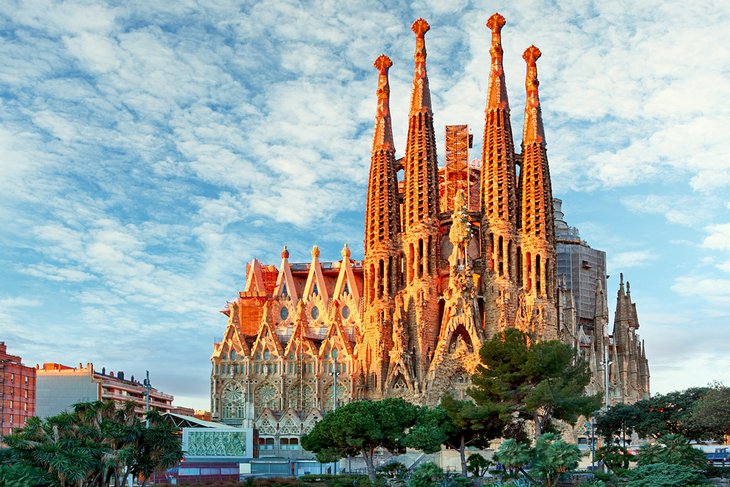 The Location is Blessed
It's hard to hate anywhere that is bathed in sunshine, surrounded by stunning artwork and filled with great casinos and eateries. Barcelona is home to all of that and more, and its beauty is one of the most overriding features of the fabulous Spanish tourist trap. If your goal is just to have a good gamble, then all you'd need to do is find yourself something like an 888 casino promo code, log in and begin playing. But if you'd like to have a full one gaming and poker experience, then why not do so in a beautiful location, such as by the beach on the Spanish Riviera. Others looking to absorb city life and culture choose European capital cities. Barcelona supplies both of those optimal situations in the same stunning tour stop and so much more.
Barcelona is, of course, famed for its football stadium, the legendary Camp Nou, which over the years has been hoe to stars of the game such as Neymar Jr., Lionel Messi, Xavi and Andreas Iniesta to name just a few. The Catalans all-conquering football team is the stuff of legend and anyone will get chills down their spines to visit the stadium which has a capacity of 99,354.
In La Rambla, anyone of any nation could get lost amid the architecture and beauty of the city. Artists seem not only to inhabit the many great museums and art houses of Barcelona, but the very streets you walk; street art leaps out of every path, road and corner of the city. Many great artists, such as Gaudi, Tapas and Vidal have seen their work woven in the fabric of the place, and you can become gloriously lost amongst it.
Gaudi himself said: "Nothing is invented, for it is written in nature first." He is right, and the nature that surrounds you in Barcelona puts you in the mind of art's great creations of the past in a city that lives firmly in the present.
Casino Barcelona is the Perfect Poker Room
There are few cardrooms in the world that make a player feel as special as they will at Casino Barcelona, by far the biggest and best casino in this area of Spain. Housing between 8-9 tables daily, the place is transformed whenever a big tournament is in town, such as EPT Barcelona or many 888poker events that have taken over the city.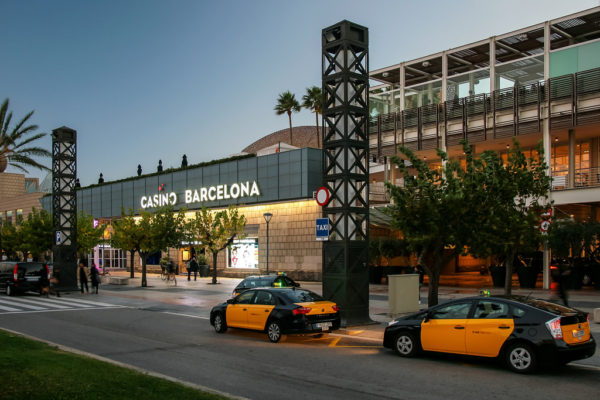 Surrounded by fantastic eateries, Casino Barcelona has easy travel links, a location central to both the beach and the many hotels dotted around the city. That would be enough for anyone to attend, but the conveniences attached to Casino Barcelona do not do enough credit to the cardroom itself. Modern, comfortable, stunning to look at and sit down at a table inside, the poker room may not compare in sheer size to King's Casino or Dusk Till Dawn Casino in Rozvadov and Nottingham respectively, but in charm, it is anyone's equal.
READ MORE: 2018 EPT Barcelona Recap and Trip Highlights
There have been some incredible victories in the poker world over the years inside the casino and the top 10 winners at the location alone have earned an amazing $28.8 million at the felt.
Casino Barcelona Top 10 Earners in Poker History
(according to The Hendon Mob.com)
Position
Player
Country
Earnings
1st
Stephen Chidwick
United Kingdom
$4,053,987
2nd
Benjamin Pollak
France
$3,458,902
3rd
Juan Pardo Domínguez
Spain
$2,696,580
4th
Sam Greenwood
Canada
$2,621,649
5th
Jean-Noel Thorel
France
$2,577,478
6th
Jake Schindler
U.S.A.
$2,480,570
7th
Adam Owen
England
$2,414,900
8th
Pascal Lefrancois
Canada
$2,268,276
9th
Sergi Reixach
Spain
$2,245,857
10th
Mikita Bodyakovsky
Belarus
$2,199,902
Champions Have Made Reputations in Barcelona
It is undeniable that the city and casino are great places to be, but what has winning in Barcelona done for players of the past? In two words, it has created legends. Even before the last few years of gigantic success for the area, players who had won on the EPT in Barcelona were held in legendary esteem, but that is even more the case over the last nine years. Players such as John Juanda, who won in 2015 for a score of just over a million euros ($1.07m) call on their time in the city when proving themselves victorious as one of the magical moments of their career.
The PokerStars Players Championship (PSPC) takes place in Barcelona in 2023, where there are guaranteed to be more golden memories to come in the city which simply never stops. Moving to a Catalan rhythm of hard work, fun and music, the city is a place like no other and we couldn't recommend highly enough that you make it a mission of your own to play there one day.
It is an experience – and a city – which once you have visited, you will never forget.