It's common knowledge that most forms of gambling are illegal in Thailand. But it's also an open secret that underground casinos and gambling dens continue to proliferate in the country despite and in spite of the government ban and occasional raids. The proliferation of underground gambling dens, inasmuch as they add to the thrill, is a gamble in it of itself. Before you jump into the fun, however, regardless if you are a local or not, don't get drawn easily into underground dens even if they promise higher stakes and greater odds of winning.
So if you are a poker player, where do you go? What options do you have when you want that ultimate poker experience without the prying eyes of the government?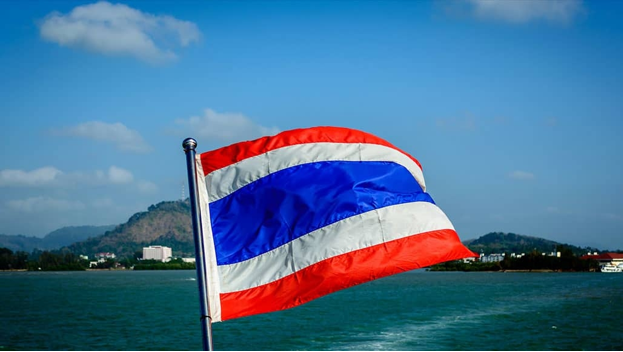 Online casinos are a grey area in Thailand's anti-gambling laws. Operators and players alike have made the exemptions to the law to their advantage. Although online gambling is not categorically allowed by the government, its current law enforcement could not effectively prohibit online gambling platforms, which obtain their licenses abroad. As of today, no single case of online gambling has been prosecuted in the country.
The loopholes in the law make online casinos a good choice for poker players in Thailand. In fact, many expats have relocated to Thailand to play online poker. Grinder communities are on the rise as they take advantage of favors that Thailand and its people have to offer– cheap cost of living, steady and affordable internet connection and hospitable people and a unique culture. Expats who now consider Thailand their new home have found their money to be worth more, they found that their money costs around 2-5 times more. Shared houses for grinders is popular, but don't expect them to be posted online. The advantage of living in a grindhouse is that housemates can motivate each other, downside is, as some have reported, they can be a target for computer hacking and other security issues.
These communities continue to grow and have mushroomed left and right, because, aside from the attractive poker online gaming climate, gamers can likewise satiate their hunger for fun under the sun in the country's pristine beaches and other world-class destinations that makes a go-to destination for jetsetters and poker enthusiasts.
How to choose a good online poker room in Thailand
What should you look for in choosing an online poker room to join when in Thailand? The most basic considerations are the security and availability of online rooms. There are a lot of online poker rooms that don't require a VPN. To see the reviews of casino websites in Thailand with fastest payouts, you can check at https://mrcasinova.com/th/คาสิโนฝากถอนไว/. If you are a US citizen or expat wishing to grind in Thailand but would like to play at local sites, the immigration office can issue a certificate of residence. Various online poker  Q & A forums will also help expats navigate through their way to the gates of online poker gaming in Thailand.
Furthermore, all major online poker rooms accept sign ups from Thailand. These include PokerStars and partypoker. If you want to play with local Thai players, there are also sites specifically set up for them. And so far, online poker sites aren't censorship targets by state authorities. As of now, very few Thais play online poker compared to other types of gambling such horse race and football betting. So Thai authorities are more concerned with cracking down on the operators of the latter. However, we recommend that you always use VPN to ensure your privacy and security while gambling online.
In playing online poker, you may choose to play using free play chips or with real money. Free play is useful for beginners who want to familiarize themselves with the rules of the game, as well as the platform being used. However, the experience is far from the actual game with real money involved. Take note that in free play, your opponents may not be performing well and just passing off some time. They may not be paying attention and thinking of strategies to win because there's nothing at stake but free play chips. When the time comes that you shift into playing with real money, you might be surprised that opponents behave differently. Remember that the poker game is best learned with stakes involved.
If you really want to make the most out of your grinding experience, one word comes to mind — timezone. With reference to Eastern Standard Time (EST), Thailand is 14 hours ahead, and 6 hours ahead Central European Time (CET).  This means that players in Thailand start to grind as early as 6 am and be done around noon, where they are free to do other stuff, explore the beauty of the country and explore other sites that might be starting at a later time. If you are a hard grinder or a tournament player, the usual time to play is around 11am to 11pm.
The ease of deposits and cash outs is a major consideration when playing online poker in Thailand. Major credit and debit accounts in Thailand are required to subject online casino transactions to state laws and regulations. But don't worry because there are plenty of payment options you can use to make your deposits and withdraw your winnings. An easy and secure way is through e-wallets such as Skrill, PromptPay, RabbitLine Pay, and TrueMoney. Take note that these ewallets have specific terms of use and limitations that you need to learn more about before deciding on finally using their services. Using Bitcoin and other cryptocurrency is also a good option, as these are not regulated by Thai authorities.
So if online poker is still weighing on your mind, stop thinking twice. Thailand offers exceptional online poker gaming that comes with perks and other privileges that could be a breath of fresh air if you're used to grinding in your studio apartment that is barely reached by the sun. Grind and unwind while you sip your cocktail in your penthouse overlooking the bustling country of Thailand.
Resources: http://www.rakeback.com/poker/playing-online-poker-in-thailand/