At this point, poker players need little reminder about the trials and tribulations of bringing legal online gambling to the United States. In 2011, "Black Friday" led to millions of poker players having their funds seized (though most have finally gotten their money back). For the most part, the larger online gambling operators have backed off, no longer operating within U.S. borders fearing the legal repercussions of defying the authorities.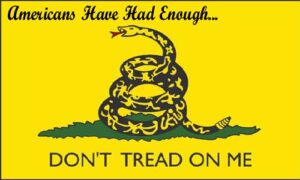 In case you've forgotten, the motive for the online poker shutdown was the Unlawful Internet Gambling Enforcement Act (UIGEA), passed in 2006. The act prohibits American financial institutions from processing payments to almost all online gambling sites. The UIGEA has proven controversial since its inception, partly because it became law in an unusual way. As Congress prepared to adjourn for a summer break the bill was added to an unrelated, but vitally important, port security bill. Most lawmakers didn't even read the amendment before it passed, leading to accusations of dishonest practice.
Strictly speaking, the UIGEA may also violate international trade agreements. The World Trade Organization (WTO) has handed favorable rulings to Antigua and The European Union on the grounds that the UIGEA was in violation of international free trade deals.
The States Get to Decide the Fate of U.S. Online Poker
In any event, the current legal status of online poker (and other forms of online gambling) in the U.S. is being determined on a state-by-state basis. It's a torturously slow process with local regulators governed by state law. New Jersey, Nevada, and Delaware have all passed laws allowing for various forms of online gambling. While California was among the first movers, its various bills have been being debated for no less than six years.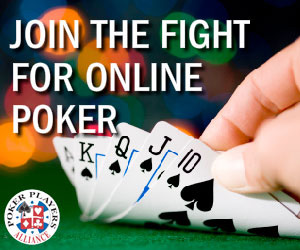 At the moment many Californians visit semi-legal "gaming parlors", which ostensibly act like Internet cafes but actually offer slot like gambling games. The main form of legal gambling in the Golden State, aside from lottery and land-based poker rooms, takes place in Tribal casinos, so it is little surprise that Native American tribes are among the most fierce opponents of the legislation. However, given that California is the largest and richest state in the Union, it's highly likely that both sides are prepared to dig in their heels for a long, drawn-out fight.
On the other hand, several well-publicized buyouts of gaming firms suggest that private equity firms believe that legalization is coming, and soon. Last month a Canadian firm, Intertain, completed a buyout of several brands from Gamesys – including the Spanish-facing botemania.es.
Botemania is awaiting regulatory approval to operate in Spain and was the only brand sold without a large customer base. It may be that Intertain is planning a role for Botemania in the U.S. market, which is interesting given that California has second largest Hispanic population in the USA.
So, Will U.S. Online Poker Ever Thrive Again?
So to address the title of this article, online poker fans are aware that for the game to thrive online again it essentially would require vastly increased liquidity, to allow for a large enough player pool that would facilitate the greatest variety of poker games taking place 24/7. Currently, the best hope to recreate that player pool lies in the power of the states. In other words, while a legal federal solution remains elusive, an interstate player pool could potentially happen if all the dominoes fall right.
However, if anything is universally true about American politics it is that nothing happens quickly and that any controversial new law will undergo years of amendment, redrafting and lobbying before it has any chance of passing. So, let's keep fighting and hoping to see change happen sooner rather than later.
Ed. Note: This article was submitted by one of our readers, James Moore – thanks James for your contribution.