Since every other poker site is covering the story of Full Tilt Poker remissions, we're not going to get into the details. All we'll say is that sometimes a picture is worth 1,000 words!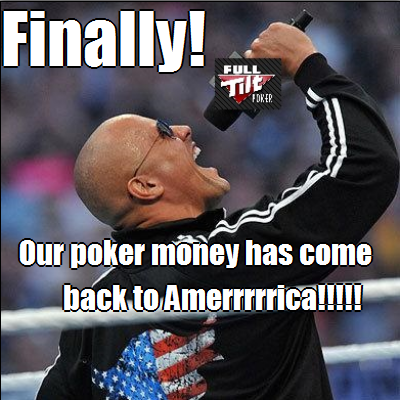 All that's left to do at this point is:
wait for the checks to come in
please share this poker meme 🙂
About

Robbie Strazynski
Robbie founded the Cardplayer Lifestyle poker blog in 2009.
Having quite literally learned how to play poker around the kitchen table as a child, "living a Cardplayer Lifestyle" is something that he's always aspired to.
After having worked as a copywriter and marketing professional in the online gaming industry for a number of years, Robbie has been self-employed in the poker media industry since March 2017.
Robbie is also the creator of the Poker Notes Live mobile app and the co-host of PokerNews' Top Pair Home Game Poker Podcast.
Connect with Robbie on Twitter @cardplayerlife, or via email: robbie@cardplayerlifestyle.com.