I graduated just over a year ago from university, so to be met by the words: 'PLO University' I wondered whether, having completed this course, I would be able to add another degree to my CV. Sadly, the PLO University is as accredited as Trump University, the only differentiation being that it is rammed full of content.
Its main focus is pre-flop. The introduction says as much, accompanied with a quote from Erika Oppenheimer: "Without a solid foundation, you'll have trouble creating anything of value."
Even in the introduction I was introduced to some new concepts: Hot and Cold Equity, Realizability, as well as some old ones such as Implied Odds, something which I was relatively used to from playing No-Limit Hold'em.
READ MORE: Review of Upswing Poker's Advanced Heads-Up Mastery Course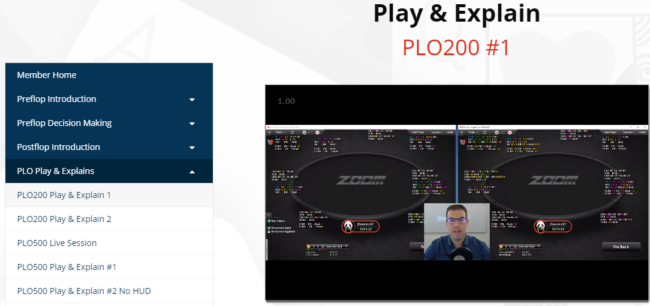 These core concepts would continue throughout the entire syllabus, and would be joined and developed upon as the course went on. Something I was used to was connectivity and suitedness of cards within PLO, but introducing the concepts of 'Nuttiness' and 'Pushing/Pulling' was something completely new to me. Before clicking on the 'Nuttiness' portion of the video series, I felt like I had a good idea as to what it would be about.
I was wrong.
There was even more jargon and phrases that I had never used before and wasn't used to. Who knew there was front-end and back-end nuttiness? It really was like a foreign language. Every so often I would hear phrases such as 'three-flush' or 'board texture,' but they would be interwoven with certain things that I only vaguely knew, or had been introduced to me over the course of this series.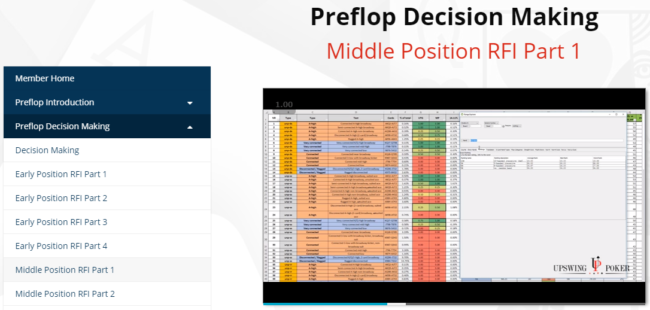 The focus on the pre-flop was extensive. In No-Limit Hold'em there are 169 hand combinations whereas in Pot-Limit Omaha there are an amazing 16,433 hand combinations. I really liked the Preflop Decision Making section, which included four sections on Early Position, two each on middle position, the cutoff, and the button. And then some special sections on the big blind, three-betting and cold-calling in position.
As someone who has only ever played the "great game" of Pot-Limit Omaha as part of a mixed game rotation, and has never professed to be any good at it, this course was perfect. I really felt my eyes being opened to certain game dynamics in a way that I had never felt in it before. It was similar to the feeling I felt in the earlier Upswing poker content I reviewed (the Lab), where something clicked and I felt myself sitting back in my chair going "Huh, I could play that hand like that?" However, in Pot-Limit Omaha this happened more often, and more powerfully than in No-Limit Hold'em.
Even in the content that I've consumed so far, I can feel myself improving every time. Sadly, I've not had the chance to put these new-found skills into action, but I feel much more equipped to play with the concepts of Nuttiness and proper knowledge of equity when holding four cards instead of two.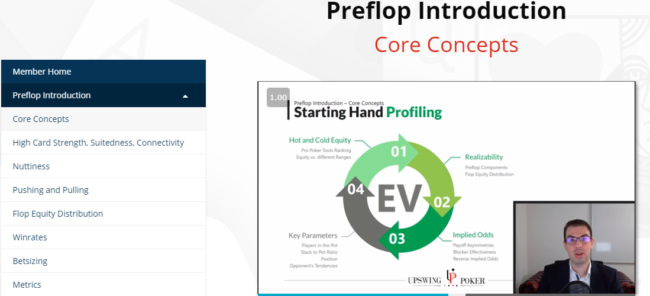 However, my favourite part of the course came at the end with the 'Play and Explain' sessions, most of which were at PLO500. The fact that Fernando "JNandez" Habeggar was applying concepts that you had learned at such high stakes really showed you how informative and important this syllabus could be to someone playing Pot-Limit Omaha for a living, or someone who just wanted to get better at it.
It was almost as if you were watching a Twitch stream, but simultaneously with some of the highest level of Pot-Limit Omaha teaching you can get your hands on. That is a really intuitive way of teaching these days, and perhaps something Upswing could look to do more of in the future.