The World Series of Poker is in full swing, and fans worldwide are doing all they can to keep up with happenings in Las Vegas. The biggest poker festival of the year always generates a lot of attention as it gathers all the biggest names in one place to compete for coveted WSOP bracelets and massive prize pools.
If you want to stay up-to-date with everything that's been happening on and off the green felt these days, there are a few options. But PokerGO is easily your best bet, even if you do have to pay a subscription fee to get full access to everything available on the platform. True poker fans will easily get their money's worth – and then some.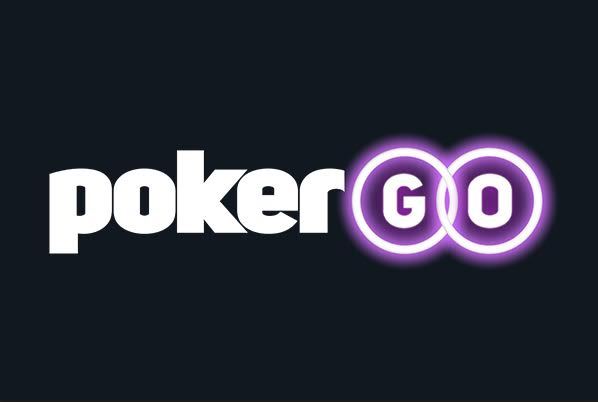 1. Live Streams of All Major Final Tables
Nothing beats the excitement of watching your favorite players battling it out for big prizes in real-time. PokerGO offers live coverage of all major final tables, and you can watch things almost as they unfold. There is a slight delay for security and gaming regulations reasons, but other than being on the actual rail in person in Las Vegas, this is your next-best option.
The production quality is first-rate as well (shout out to all the great folks on the production teams, led by Poker Hall of Famer Mori Eskandani). You can enjoy high-definition streams with all players mic'd up, so you can hear the table talk and get the full experience of an actual WSOP final table. In some ways, it's even better than being on the rail, as there are no distractions, and you get a much better view of players and cards.
Paul James wins @WSOP Event #51: $400 Colossus NLH for $414,490.

At one point in the day, James was down to just two big blinds, but he was able to rally back and seal the deal against the start of day chip leader Sam Laskowitz.

Not a bad return for a $400 investment. pic.twitter.com/x3RcQYDjcT

— PokerGO (@PokerGO) June 29, 2022
2. Great Commentary
All televised tables are covered by experienced and entertaining commentators to make the viewing experience even more enjoyable. The commentary represents a nice mix of strategy talk, general poker stuff, and good old banter. Even if the action dies out a bit, the commentators will help keep things entertaining.
Whether it's the traditionally terrific tandem of Norman Chad and Lon McEachern, with some sassy Jamie Kerstetter sprinkled in, the "late shift" dynamic duo of Ali Nejad and Nick Schulman, or any of the other phenomenal voices of poker, PokerGO's got all the rock stars on the mic ready to get you amped up while watching the action on the WSOP felt.
A wise man once said, "Dim the lights!"

Join @jeffplatt and @BuffaloHanks in just a few minutes for an epic night of poker action with $4.5 million on the line!

The players are ready, are you?

Watch live 4pm PT/7pm ET: https://t.co/dd2BukFdLi pic.twitter.com/MFGl8B2tSa

— PokerGO (@PokerGO) June 25, 2022
3. Top-tier Editorial Team
In addition to providing real-time coverage, the PokerGO editorial team is there to offer regular recaps and updates on the most important happenings at the WSOP. If you missed out on the action and want to catch up, PokerGO has you covered.
Donnie Peters and Remko Rinkema put together a great weekly vlog (available for free on the PokerGO YouTube channel), offering updates, player interviews, behind-the-scenes footage, and much more, as well as their almost daily PokerGO Podcast.
Paul Seaton and Tim Duckworth (both of whom are also regular Cardplayer Lifestyle contributors), provide regular written updates and recaps on the site as well if you're short on time or prefer this more classic style of reporting.
And of course we've got to acknowledge the many folks working behind the scenes from the PokerGO offices in Las Vegas who support the aforementioned media talents to ensure their work gets published and distributed seamlessly across their many media and social media channels.
4. The Best WSOP Main Event Coverage
The Main Event is the pinnacle of every World Series of Poker, and apart from the live reporting done by the great folks at PokerNews, PokerGO provides, by far, the best coverage of the tournament. In addition to the regular updates during the event itself (running July 3–16), you'll also be able to watch the WSOP Main Event final table unfold almost in real-time as it plays down to the winner and crowns the new poker world champion!
5. Watch Past WSOP Coverage at Your Leisure
With PokerGO, you'll get access to the most comprehensive coverage of past WSOP events. In the downtime between live coverage, you can browse through the huge library of WSOP events and watch dozens of final tables and Main Event episodes from years past.
In the regular 'WSOP' section, you'll find coverage dating back to 2011. If you want to go even further back in time, check out the 'WSOP Classic' section, where you'll find coverage of numerous events from back in the day, including the 1973 WSOP Main Event!
There you have it. If you love the World Series of Poker and can't get enough of it, head over to PokerGO and join the fun. For a very affordable price, you'll get to experience all of poker's biggest moments as they unfold on the game's brightest stage.