It's almost that time of year again. In just three months, fans will descend upon the Rio in Las Vegas to rail the pros, chips will be rustling beneath fingertips, and dreams will either come true or be crushed every night with the single turn of a card. I couldn't be more excited for the 47th annual World Series of Poker Main Event to get started!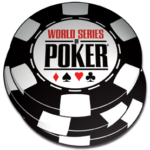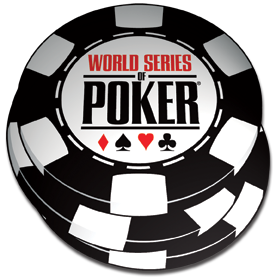 True, it might be a tall order to surpass the drama that unfolded last year when Daniel Negreanu almost made the WSOP Main Event final table. But if history is any guide, the poker community need not worry. This year, too, will find its own way to make its mark and become another poker extravaganza for the ages.
It's easy to see why. As the entire poker world gets ready to "shuffle up and deal," there will be a chip and a chair waiting for players of all skill levels and bankrolls. And there will be bracelets up for grabs in pretty much every single major poker discipline except for video poker.
The best thing about the the world's biggest celebration of poker is that recreational players have just as much of a shot at fame and riches as the professionals. To mark the recent release of the full 2016 WSOP schedule, I decided to take a look at the five 2016 WSOP events that I'm most excited for – both to play and to sweat – as a recreational player.
Event #1: $565 Colossus II No-Limit Hold'em (re-entry)
The WSOP gets off to a fast start with the return of what was easily one of last year's most popular events: the Colossus.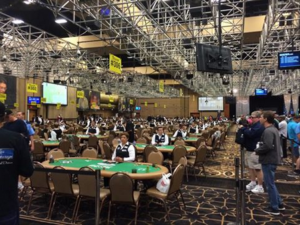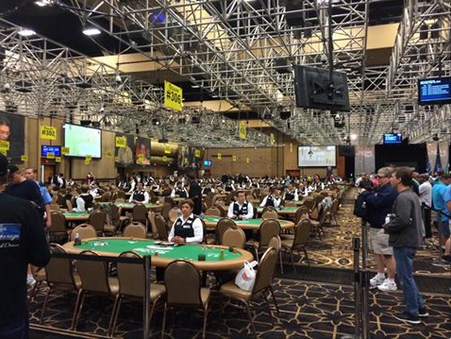 For recreational players looking to get the experience of playing the Main Event without having to put up the $10,000 entry, this is THE number one can't-miss tournament to play this year.
Of course, experiencing the look and feel of the Main Event isn't the only reason to play this event. The $1,000,000 guarantee for first place will have more than one player using up their "one time" trying to fade a river card during the Colossus II.
Event #2: $50,000 Poker Players Championship
The buy-in for this one might be a little steep for me and most recreational poker players (Ed. note: What Bradley means to say is that $50,000 buys a whole lot of Cheerios), but nothing gets my inner fanboy going like an event full of the world's best players.
To me, the big buy-in is not what makes the Poker Players Championship so special. Its the extremely competitive nature of an event that is essentially the professional poker players' main event that brings out the best in everyone who participates.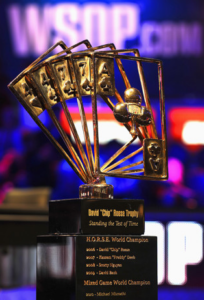 The combination of poker talent and diverse poker formats being spread in a single tournament makes for can't-miss action. For fans of high-level poker and poker celebrity, this is without a doubt THE event of the year.
Event #3: $1,000 Tag Team No-Limit Hold'em
The idea of playing poker for a bracelet together with a group of your poker playing buddies is, in this writer's opinion, the most exciting addition to this year's WSOP schedule.
I believe it's a fantastic concept that will be a huge success. Who doesn't believe that their home poker game is the toughest in the world? Now, you'll be able to take your shot at proving it to the world and earning those bragging rights at the World Series of Poker.
Even better, the buy-in is paid on a per-team basis, meaning that for a four-player team, the price point for a chance at a WSOP bracelet has been dropped down to an incredible $250 per person.
Event #4: $10,000 Ladies No-Limit Hold'em Championship
The more female voices we have in poker, the stronger the game becomes. That's why one of my favorite events on the calendar is the one that celebrates the participation of women in the game.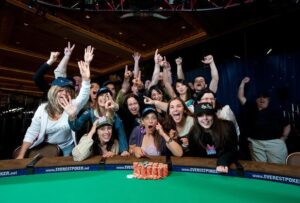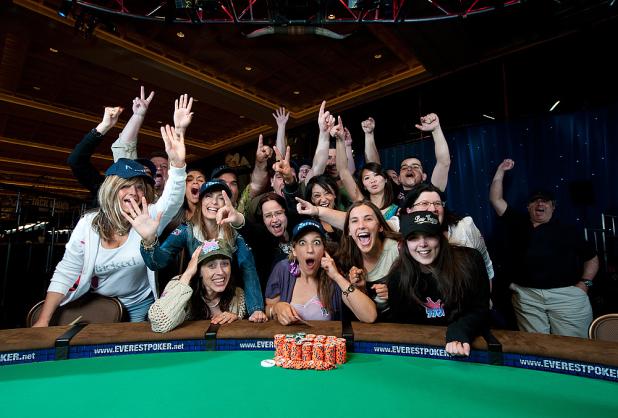 Female poker players should definitely take advantage of what is always a warm and festive atmosphere. For men, this is your chance to introduce poker to your mother/wife/daughter/girlfriend and support diversity, growth, and spreading the joy of the amazing game we all love to as many people as possible.
Or, you could choose to be THAT GUY and pay the full $10,000 to enter the event yourself… Please don't be THAT GUY… (Ed. note: Since the law prohibits the WSOP from outright excluding men, women get a 90% discount on the official buy-in)
Event #5: $10,000 MAIN EVENT No-Limit Hold'em Championship
The big one. There is no tournament like the World Series of Poker Main Event. It's an American institution.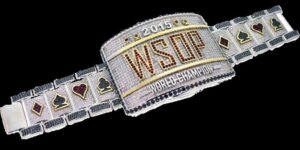 Whether it's Moneymaker bluffing Farha, Jerry Yang clutching a picture of his family, or Daniel Negreanu sprawled out on the floor after failing to fade the river, the gravity and sheer awesomeness of this most democratic of World Championships cannot be understated. The odds are very strong you wouldn't even be reading this sentence if it wasn't for this tournament.
Players flock from all over the world for the chance to be called poker's "World Champion." The Main Event always has a carnival atmosphere to it and brings out what is best and fun in poker.
There is no other event that shines a brighter spotlight on the pageantry, competitiveness, and emotion of poker than this one. Even if you aren't able to play it, you can't be a true fan of the game if you don't follow the incredible drama that always unfolds.
What are your favorite events to play in or sweat the rail from at the World Series of Poker? Drop us a line in the comments below or on our Facebook page.