The New Hampshire poker scene is in the midst of a massive identity change. Recent shifts in state laws and ownership of the dozen or so "Charity Gaming Facilities" in New Hampshire are transforming physical plants and the very definition of "gaming" in the state. These changes reflect the country's decades-long infatuation with the slot machine and the more recent paradigm shifts in sports betting in the United States.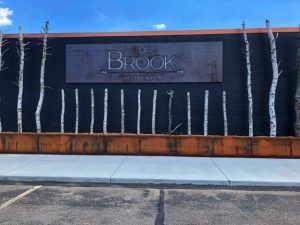 New Hampshire gaming facilities operate like most others in the country in execution. However, by law, a cut of all profits goes to charities within the state. Until recently, these "gaming facilities" were primarily poker rooms with a few table games mixed in. New Hampshire poker thrived for decades, with cash games and tournaments offered in every corner of the state. Players had their pick of rooms, and many of the largest rooms were within a 15-30 minute drive of another large facility. It was not uncommon for players to play some cash at one room, head over to an afternoon tournament at another, bust out of that, and head to an evening tournament (or more cash play) at a third room. It was not uncommon to buy in to a tournament, sit down at a table, and look up to see another player you'd crossed paths with elsewhere that day.
Although each room had its own unique atmosphere, a New Hampshire poker identity was built. Regular players knew all the dealers (many who stayed years at the same facility), floors, and wait staff, but also the ownership groups. Most rooms were spreading $1/$2 cash games (with the occasional $2/$5 or other game) and holding tournaments whose total buy-ins were (and still are) capped at $250 by law. The stakes were thus fairly low, allowing a large range of individuals to play. Local legends were born: when you said "Doc" or "All-in Freddy" everyone across the state knew who you were referring to. There was a friendly rivalry among rooms who worked to develop creative tournament offerings to excite the poker playing base. In one room in Nashua, you could buy in for $5 and then decide what add-ons (if any) you wanted to purchase. In another room, you could play a $90 1pm Friday event with 30-minute blind levels and an amazing structure. If you were lucky, you might still be at the final table at midnight. For the poker purist, it was hard to imagine a better scene.
A Buyout Blitz Begins
Then two years ago, in the midst of the pandemic's effect on poker rooms in the state, laws began changing in New Hampshire: first to allow sports betting (DraftKings is in many of the rooms now) and then to allow historical racing slot machines. Historical racing machines, which were legalized in the state in 2021, are a variant of slot machines where players can wager on the outcome of a historic, previously run horse race. As horse racing has long been legal in the state, it was an easy way to allow slot machines into the card rooms. However, as the horse racing aspect of the machines is deep inside a black box, these machines operate like any other slot machine from the player's point of view.
Naturally, large gambling conglomerates took notice of the potential value in these sites once sports betting and slot machines took a more prominent role. Several moved quickly to capitalize on the opportunity. In 2020 Eureka Gaming out of Nevada bought The Brook and Hampton Falls, two neighboring card rooms in Seabrook, and shuttered Hampton Falls. Today, The Brook features sports betting, poker, table games, a racebook (The Brook is the only remaining pari-mutuel site in New Hampshire), and slots based on historic horse racing. The facility is a far cry from the neglected and disintegrating building of 2019; it's now very vibrant and attractive. However, The Brook has lost more than half of its poker tables in the transformation and, once a booming tournament venue, has not offered a poker tournament in almost three years.
Last fall, Churchill Downs made a $150 million investment to buy Chasers, the largest cash-only cardroom in New Hampshire and the room closest to Boston. The deal went through once Chasers got permission from the town (Salem, New Hampshire) to expand into a large facility across the street from the current location. Churchill Downs is planning up to 800 "gaming positions" (historical racing machines) at the new site. No details of their plan for the room's 15 poker tables have been mentioned.
In January 2022, another company (Belknap Gaming) out of Nevada bought the Lakes Region Casino, a small cardroom in Belmont, NH, near a major summer vacation area. Belknap purchased the room for only $3 million, worked through a middleman, and have been closed-lipped about their plans for the site.
In November, Delaware North, owner of the TD Garden, bought the Boston Billiard Club and Casino, the largest room on the southern border of the state. Delaware North owns facilities on four continents, including several gaming facilities across the US and Australia. Their first action was to remove BBC's 21 billiard tables and replace them with slot machines. As soon as this purchase was in the works, the Boston Billiard Club and Casino, once a regular poker tournament facility, indicated that they would no longer be offering poker tournaments.
Finally, in December it was reported that the ownership group for the largest chain of New Hampshire Cardrooms sold to Peninsula Pacific Entertainment. The sale included cardrooms in Manchester, Lebanon, the Wonder Casino in Keene, Dover, and a site still in development in North Conway. The intention once again is to move slot machines into these rooms to increase monetization. To date, no change in poker tournaments has been made. Fingers crossed, as these are the only remaining New Hampshire card rooms of any size still offering tournament poker.
Evolving Away from Poker
In the span of less than two years, almost the entire New Hampshire poker scene has gone from locally owned to outside-owned. The relatively less profitable poker tables do not appear to feature significantly in the new owners' plans. New Hampshire's "poker rooms" have mostly transformed into small casinos that offer poker as a sidelight. Two cardrooms (Keene and Hampton Falls) have shut down since 2020. Two others (Boston Billiard Club and Casino and The Brook) have eliminated tournament offerings altogether. In the early part of the century, The Brook, when it was known as the Seabrook Poker Room – along with the long defunct Rockingham Park – were vibrant hubs of tournament poker with daily multi-table events, and non-stop Sit-N-Gos. Weekly tournaments would often field triple-digit entries. Players who remember those days wax rhapsodic about that heyday of New Hampshire poker, a wild and exciting era of great poker options
Rooms that were originally created decades ago to bring poker to the Granite State while benefitting local charities are now emphasizing the much more profitable sports betting and slot machine businesses. Maybe that is just the nature of the beast. Slot machines and sports betting have a wider audience than poker and the margins are significantly better. As a business decision, this evolution is understandable. However, it has transformed a unique gaming culture, that had poker at the forefront with hundreds of passionate devotees, into one where poker is a marginalized supporting player. Poker in New Hampshire still lives, but it clearly will never be the same.