In 2019, Texas approved their first independent poker room, Texas Card House. Since that approval, the state has become somewhat of a haven for poker players. With many eager and deep-pocketed players, it has quickly risen to join Las Vegas and Los Angeles as a poker hub in America. A smaller (and much colder) state in New England shares a striking resemblance to Texas: New Hampshire. You won't be able to do online gaming in either state, on sites like Wunderino, but if live poker is your game, you've got a wealth of options available to you.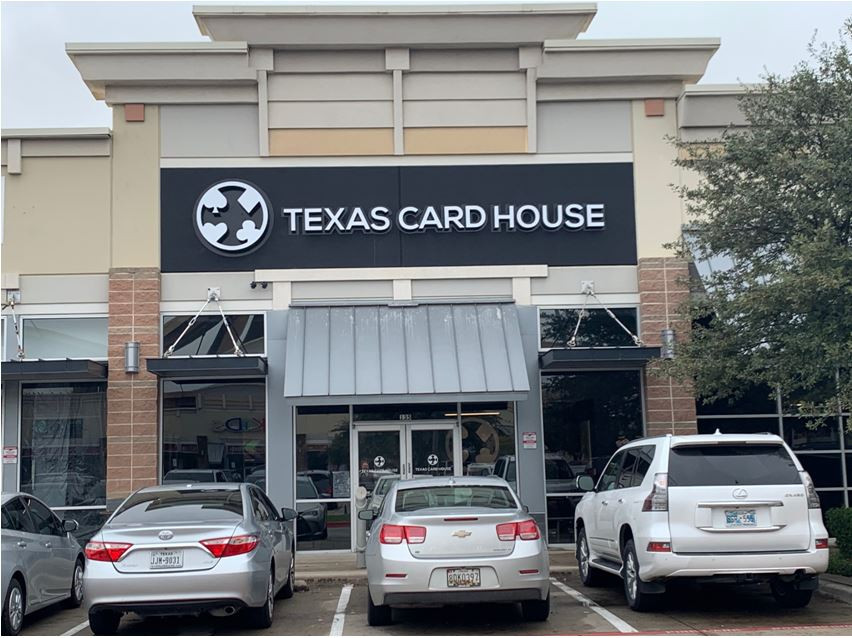 New Hampshire passed legislation allowing charitable organizations to operate poker and bingo in 1977. When the law was first enacted, the maximum bet was $1, increasing to $2, then $4 in 1998 and 2008, respectively. The real opening of New Hampshire came just a few years ago. In 2015 the maximum betting laws for cash poker were removed, allowing No Limit Hold'em to make its way to the card rooms. Much like Texas after 2019, the state experienced a poker boom. Currently, there are 13 poker rooms with close to 150 tables among them in the state. Several of these poker rooms are concentrated in the southern part of the state, anywhere from 30-60 minutes from Boston, making it an easy trip for Massachusetts poker players.
The Atmosphere
The rooms in Texas and New Hampshire can have a similar feel. They are smaller and independent, nothing like the Las Vegas or Native American resort casinos. Boston Billiards Club, much like Texas Card House Austin, is in a small strip mall in Nashua, NH. You won't find the neon signs of the Vegas Strip, or even highway signs pointing the way to these card rooms. Once inside, the similarities continue. You are immediately greeted with the familiar sights and sounds of a poker room: chip shuffling, names being called off the board, bad beat stories, etc. Both states focus on poker. While there may be a bar or pool tables, the main attraction is the rows of poker tables. A welcome sight to those sick of navigating an endless maze of slot machines, in New Hampshire, you get right into the action.
The Action
Tales of Texas poker have reached all corners of the world. As they say, everything is bigger in Texas, and that includes the pots. While New Hampshire may not live up to the hype of Texas, the action is quite good. Most rooms offer some sort of promotion just about every night. Half-hour high hands, progressive jackpots for quads or a straight flush, and bad beat jackpots draw in a lot of players. With all these bonuses on offer, it's tough to find yourself in a heads-up pot. Since these card rooms operate more like private clubs, some New Hampshire poker rooms allow for double board bomb pots, which were popularized in the Texas card rooms.
One significant difference is access to table games. New Hampshire legislature does allow for card rooms to operate some table games, however, maximum betting laws do apply, so you can only wager $4 per hand. Since the betting is capped, many gamblers forego Blackjack and Roulette to find themselves sitting at a poker table instead. There is no access to table games in Texas, so the draw to the poker table is even stronger. All these factors pave the way for action, so you will often find great games in both Texas and New Hampshire.
Another difference between card rooms in Texas and New Hampshire is their legal operating hours. While many of the Texas card rooms run 24 hours a day, the New Hampshire Gaming Commission places strict limits on operating hours in the state. Games of chance may only run between 11am and 1am the next day. This difference is particularly notable for tournament play, as evening tournaments in New Hampshire will sometimes come to a forced chop in order to stay within the limits of the law.
The Rake
The largest difference between the two states is the determination of the house cut, and that is due to the legislature. In Texas, there is no official rake. Players pay for a monthly, weekly, or daily membership and then pay an hourly fee (typically $10 to $15 an hour) to "rent" their seat. Some card rooms even have a third fee on top of those two, to initially "join" the room. While the membership fees are generally quite reasonable for long-term regulars, these three fees can really add up for a weekend visitor interested in playing multiple Texas card rooms. Tournaments feature a tournament add-on for seat rental, so you are not charged more for lasting longer in the tournament. Even tipping with chips is illegal in Texas, and a few poker rooms do not allow tipping at all.
In New Hampshire, pots are raked as usual, generally 10% up to a limit from $4-$6 depending on current promotions. Chasers Poker Room and Casino in Salem, NH rakes 10% up to $5, which is the local standard. This structure is not great for small pots, where two players each put in $25, the winner is sacrificing 10% of the pot, and 20% of their profit. However, there is no rake if there is no flop, and when you see a flop, it is not easy for the pot to be less than $50, as you are typically going 3-5 ways in a single raised pot.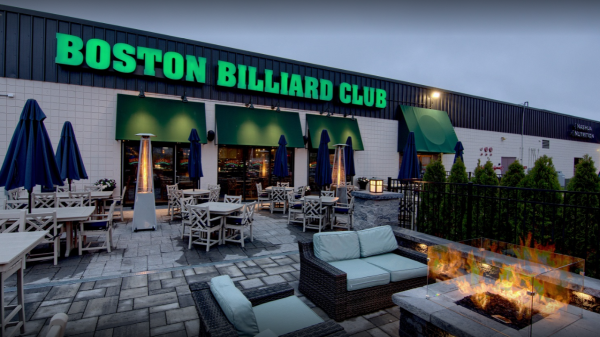 New Hampshire allows raked pots due to the state's requirements of the card rooms. A cut of all profits from poker and table games goes to charity, as only certified charitable organizations can run poker games in the state. In fact, thirty-five percent of all poker and table game proceeds (after prizes) in New Hampshire go to designated charities. Further, of course, the State gathers another 10% in tax revenue. I feel much better knowing some of my contribution to the rake is going towards some good. Chasers Poker Room and Casino, for example, has donated over $9.6 million to several charities since opening in 2017. You can find information on many poker rooms' websites regarding their charitable donations.
READ MORE: The Great Poker Reopening: New Hampshire
Rake for tournaments in New Hampshire is also dictated by law. Poker tournaments in New Hampshire (which are capped at a $250 maximum, buy-in, add-on, rebuy, and all) must rake 20% of the tournament entry.
Volume
New Hampshire poker rooms offer a great option for poker in New England. However, it would be hard for the state to reach the heights of Texas poker, based on population alone. The population of Texas is over 29 million, which is 20 million more than that of New Hampshire, Vermont, and Massachusetts combined. While not everyone in Texas lives close to a card room, players in Massachusetts or Vermont may have closer options in Connecticut, MGM Springfield, or upstate New York. Despite stronger competition and a smaller player pool, New Hampshire remains a poker hub in New England, and all signs point to growth.