Professional poker player Kelvin "Acesup" Beattie runs a poker website by the name of PokerNerve which specializes in the teaching of tournament poker. Kelvin, who has been a professional poker player for over 15 years, has amassed over $4 million in online winnings and was formerly the number 1 player in Australia.
Some of you may or may not have heard of PokerNerve, but their popularity is on the rise, and there is a lot you can learn from their content. So here are 7 different ways that PokerNerve can help improve your game, many of which are entirely for free.
Take their free 5-day email course
PokerNerve provides a free 5-day email course that features 1.5 hours of free video training designed to help you improve your tournament poker game. The course focuses on the "underused" skills and tactics that will help you hone in on some of the most common leaks of your average opponent.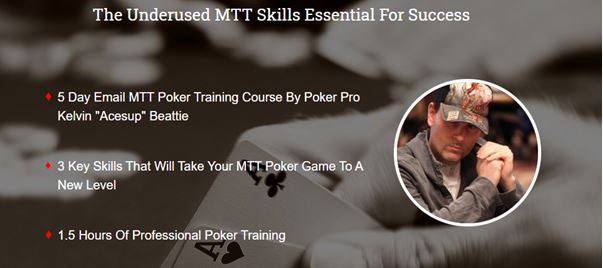 These three skills include lead betting, overbetting, and check raising. Just to recap:
Lead betting is when you take the lead on the next street after your opponent has taken the previous aggressive action.
Overbetting is when you bet more than the more "standard" maximum of a full pot-size bet.
Check-raising – well I hope you know what a check raise is. 🙂
These are some plays that you will not see used nearly enough at the poker table. If you do see them used, they are in many cases being used incorrectly or in the wrong situations, particularly the lead bet and the overbet. Check the email course out to make sure that you aren't using them in the same way as the bad regs!
Join their email list and browse their blog
PokerNerve publishes and sends out 1-2 emails per month to their email list on the various topics from the world of tournament poker. Topics vary from the "niche" of using GTO poker solvers to an extensive list of everything you need to know to take on the game of poker.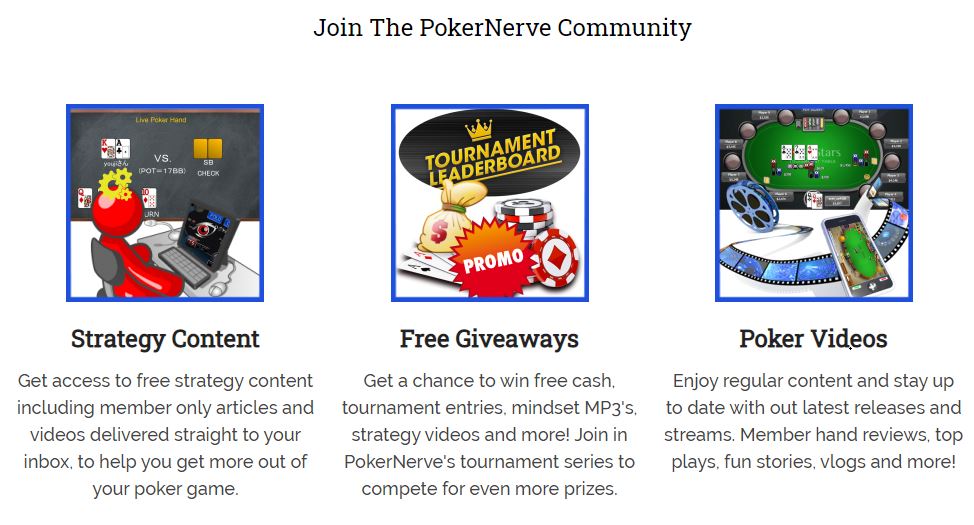 Their most recent blog posts cover bounty poker tournaments, which will give you an excellent grounding in this game type if you want to add them into your schedule.
Other recent posts include mastering the big blind position (advanced) and poker hand combinations (basics), so there is something for everyone to glean from it.
Click here to join their email list.
Check out their YouTube channel
PokerNerve's YouTube channel is full of videos on the topic of MTTs. A good one to check out would be the heads up battle with Acesup and Aki (another professional poker player from Japan), which includes over 30 minutes of "cards exposed" play.
There is tons to learn in this video, including how you might go about changing your strategy in subtle ways to exploit your opponent. The video fittingly ends in true PokerNerve style with a royal flush to boot.
Alternatively, you can find some recent content about how to factor in poker bounty rewards or how to effectively use the squeeze play. Again, there's tons of great, informative content to learn from on their YouTube channel, so it's worth subscribing to.
Join their Facebook group
PokerNerve's Facebook group is also is an excellent place to post hand histories, share your wins, and get replies from Acesup himself. There's also a chance for members to win free giveaways. Just last week a free Bounty Hunter course and some PokerStars tournament tickets were given away to three lucky people.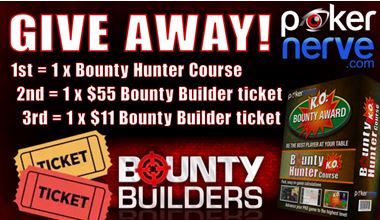 Join the Road To Success course
PokerNerve has an in-depth poker course on tournament poker called the Road To Success. This course will take you the full length of the poker journey, from learning the fundamentals of tournament poker all the way understanding and being able to use advanced multi-table tournament plays. The course is organized similar to that of a university course taking you from the basics to up to the most up-to-date skills with over 80 hours of video content. Here is a summary of what's included in the course: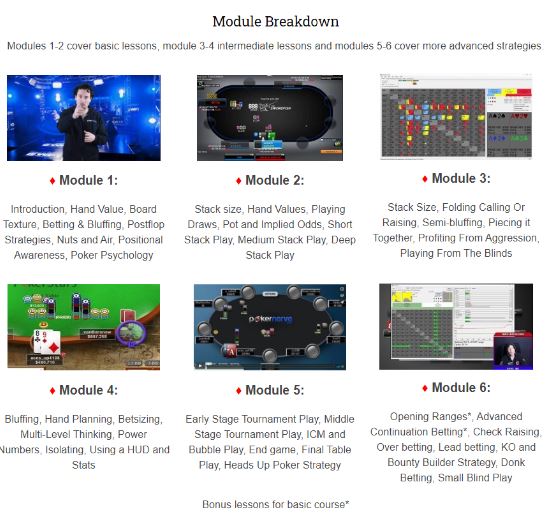 Many of PokerNerve's students have seen great success since completing the course, including 2018 WSOP Europe Main Event winner Jack Sinclair, who has over $4 million in tournament winnings since taking the course. Here is what he had to say about the course:
Two years ago, I was struggling to beat the low stakes. Getting on the Road to Success was the best decision I ever made. It taught me the skills I needed, not just to beat the low stakes, but to go on to crush the mid- & even the highest stakes available.

Jack Sinclair
The course currently comes with a 7-day trial, and therefore you can test out the tournament training with unrestricted access before you pay. The Road To Success course is particularly suitable for players who are playing low to mid-stakes either online or live and want to take their game to a higher level.
You can pick up the starter course for $104 or go for the full premium course for $517. Both of these prices include a 25% discount which you can get by using code CPL at checkout. If you're still not convinced, check out our full review of PokerNerve's Road to Success course.
Take the Bounty Hunter Course
Progressive knockout (PKO) tournaments have become crazy popular across all online poker sites and continue to grow. They now make up a considerable percentage of the average poker players volume, so having the right skill set for them is crucial for your success as a poker player. Yet, amazingly players don't dedicate the proper amount of time to studying this tournament format. Have you?
PokerNerve's Bounty Hunter course is a new addition to what's on offer in the online poker course world. This course transitions you from a "standard" MTT game plan to one specialized for progressive knockout tournaments created in a similar style to the Road To Success course with a professional yet fun style.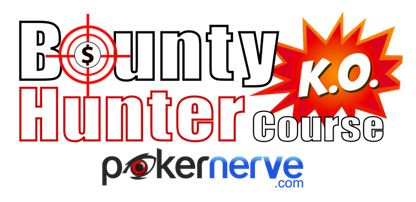 After completing the course, you'll be ready for PKO action! Feeling confident with all manner of PKO decisions and quickly accounting for varying bounties in play. Thanks to easy, fast and accurate calculation methods taught, factoring in bounties is a breeze.
This course has over 40 lessons and 100 hand examples, allowing you to see all the skills in action with clear, concise demonstrations. These examples help to get players correctly implementing the skills in their games, quickly.
Acesup is one of the few players to win titles in the PokerStars $109 Bounty Builder, $215 Bounty Builder, and $530 Bounty Builder. A full analysis of the $530 Bounty Builder win is included in the course so you can see exactly how a poker pro tackles this tournament type from start to finish.
You can pick up this course for $375 using discount code CPL (which gets you 25% off). This course doesn't include a free trial but there is a 30-day money-back guarantee if for any reason you are not happy with the course. You can also see our full review of this course here.
Private coaching
If you are interested in going a level deeper than an online course allows, you can get private coaching from Kelvin "Acesup" Beattie himself. Acesup has helped dozens of MTT players achieve better results over the course of his 15-year poker career.
In private coaching sessions, Acesup examines some of your play you'd like reviewed and finds leaks in your game. He helps players eradicate leaks by getting to the root of their poker problems and correcting any bad habits they may have picked up. Along with his experience, Acesup provides cutting-edge strategy advice by using tools such as PIOSolver and Simple GTO Trainer. This provides GTO and exploitative strategies so an accurate winning solution can be found for any situation.
Click here to find out more about private coaching.