PokerList is an app designed for poker players and enthusiasts who want to know what tournaments, cash games, and poker series are being played in their European neighborhood. Whether you've just moved to a new town or you're just passing through on vacation somewhere, you won't have to spend any time trying to discover poker rooms in the area. PokerList does all the work for you!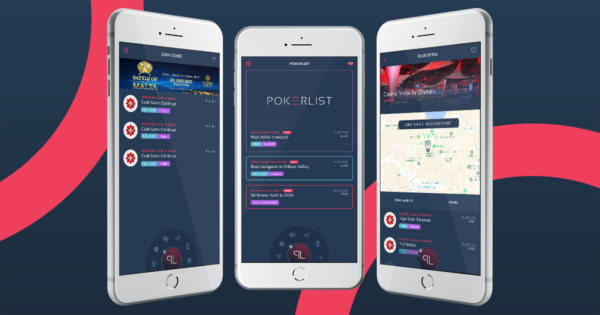 What is PokerList?
Next time you get the urge to play poker in Europe, rather than starting to do online research about where to find the closest place to play, just launch the PokerList app and you'll immediately get all information about all the games in your area.
Take advantage of PokerList's built-in navigation and the app will guide you directly to the nearest poker rooms. This is especially useful if you're abroad in a foreign country and unfamiliar with the area. If your destination is a European poker room, PokerList will take you there!
Tournaments
PokerList features an accurate, up-to-date list of poker tournaments by location. Plus, you'll get a complete list of the events that will be running over the following days. Be sure to use the app's tailor-made filters, so you can get lists of tournaments either by city or by calendar date. You'll never miss a tournament again!
Cash Games
PokerList features a list of all cash games currently running near you. The list is regularly updated to reflect all the cash game action in your area. Plus, you can even activate notifications to let you know when your favorite games are running at your regular stakes.
Events
The PokerList app has a complete database of poker festivals held around the world. In addition, you'll find a full list of tournaments and cash game that will be running at each poker festival.
Poker News, Live Streams, and More
In addition to listing every poker game running around the world, PokerList also has some excellent value-added features to enhance your experience as a player and poker fan. These features include news from leading  poker media websites, as well as access to popular live streams from premiere poker destinations and festivals worldwide.
The European poker world in the palm of your hand!
The PokerList app currently operates in 12 European countries including (in alphabetical order):
Austria
Czech Republic
Denmark
France
Germany
Hungary
Ireland
Malta
Poland
Slovakia
Switzerland
UK
Further expansion into other European countries is on the horizon, so if your country isn't yet included in the list above, it likely will be in the near future.
PokerList will provide for all of your European poker needs, right at your fingertips. If you're in Europe and want to play poker, there's just one destination: PokerList!
Get the app!
PokerList is available both on iOS and Android and can be downloaded – for FREE – both on Google Play and the App Store.


The best poker app on the market is waiting for you! More information available at www.pokerlist.com.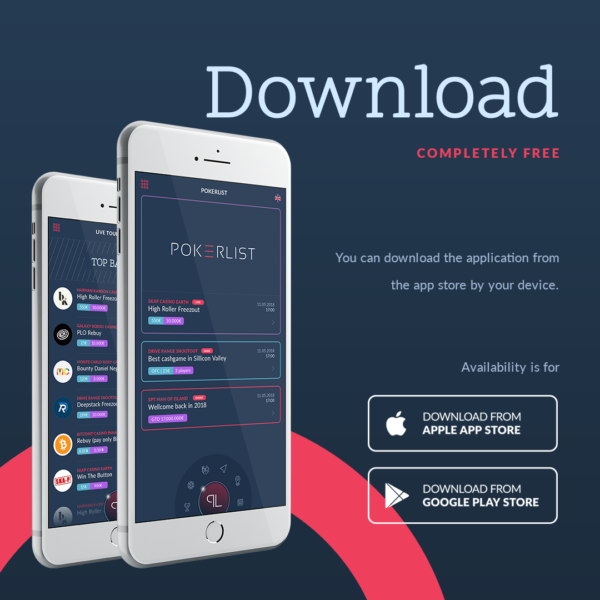 Advertiser Info
Do you want to increase the reach of your poker room or festival in Europe? PokerList can help you!
We can place your banners throughout our app to help make your poker event or room more visible to our users. Targeted advertising is available in multiple languages.
For more information, send an email to: [email protected]