Not prepared to lie down in the face of a lawsuit filed by one of the largest corporations in the world, the owner of a poker-themed URL is fighting back against MGM Resorts, who have staked a claim to his Internet domain!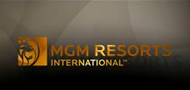 As reported here on the Cardplayer Lifestyle poker blog about a week ago, MGM Resorts filed suit for trademark infringement against the owners of poker-themed URLs. Claiming that privately-owned domain names like ariapoker.com, bellagioonlinepoker.com, circuscircuspoker.com, luxorpoker.com, mandalaybayonlinepoker.com, mgmpoker.com, and excaliburpoker.com essentially "cybersquat" and capitalize on their brand names, MGM has petitioned federal court for the rights to these Internet properties.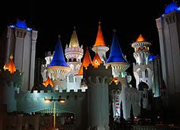 The owner of the excaliburpoker.com URL, Adam Majewski, unperturbed by the legal action, has filed a motion to dismiss the case. Records indicate that Majewski registered the domain name way back in 2005, and the site has contained content related to online gaming since that time.
Majewski, an online gaming affiliate, made some very valid points:
Excalibur is not a distinctive mark
There is no likelihood for confusion because the hotel does not offer online gaming
His website deliberately does not target Nevada
Nonetheless, and despite the fact that MGM "made no attempt to contact [Majewski] prior to filing this action", the court granted a request for a temporary injunction, essentially meaning that ownership of the domain name has been transferred to the court itself until the case is decided.
Clearly, MGM Resorts is continuing to lay the groundwork for its eventual entry into a legalized U.S. online poker market (should it happen). In this poker blogger's opinion, however, it has no right to trample over small business owners like Adam Majewski. Six years ago he seized an opportunity to register a good domain name and subsequently built up the website. If MGM wants to claim the domain as their own, they should offer Majewski (and the other poker-themed URL owners) a fair price and settle the matter out of court.