There's no denying that if I gamble, I prefer to do it on something with as many decision points as possible. Poker is a perfect example of this; raise, call or fold on any street and the decision tree grows almost exponentially.
Sports betting is also chock-full of decision points; things that change whether you are more or less likely to place the bet, but it's not sports betting I want to talk about today.
I remember when I first started going to the casino to play a poker tournament, and on break I was just sitting at the table, waiting for the other players to come back from either a cigarette break or a short stint in the pit. The latter ones would come back and their tournament stack would be joined by a cash stack from whatever game they played.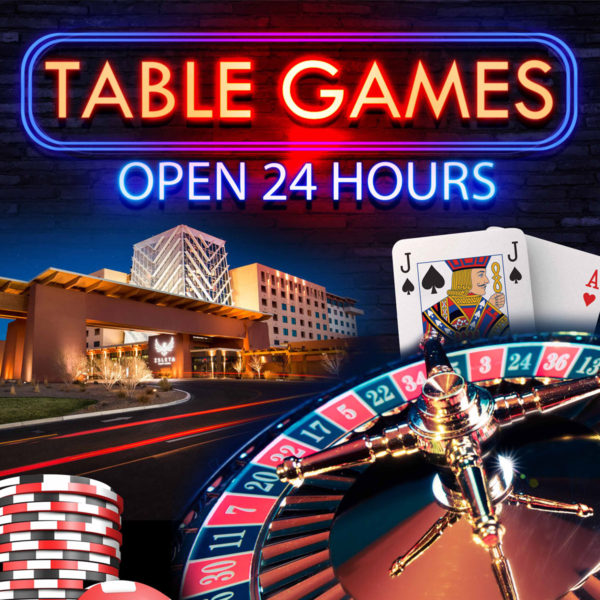 As time has gone on, the opportunities to play table games myself have increased. Below, I'll go through a couple of the games I have developed a real soft spot for.
Blackjack
For someone who likes decision points as much as he likes simplicity, blackjack is perfect. I don't profess to have studied the style guide but I know simple things. 20 is good. Dealer showing a six is good. My twelve is going to make 22, I just know it.
So, if you're looking for free blackjack strategy, you've come to the wrong guy. But what I will tell you is that for a simple came of '21' there are a myriad of options. On some tables there's a bonus if you hit 22. A table I played at recently gave you an automatic win – better than blackjack – if you drew three sevens. I once played at a Paddy Power free bet table, where the house put up the stack if you wanted to double your ten or eleven.
Three-card poker
Another game, another decision point. Although this one comes with a sweat. I was always fascinated by poker players "sweating" their cards; knowing that it was a four-sided club or a picture-card diamond.
I fell in love with three-card quite recently in Vegas, after one night where I miraculously turned $20 in to $500 at the Mirage. Nothing beats looking down at an Ace and just plonking your money back on top and feeling happy with yourself. Until the dealer turns over a flush.
Or looking down at a king and feeling pretty happy. A king is good right? The dealer than turns over your cards and spreads three of them and suddenly you're more than just "pretty happy" with your hand.
Roulette
If you're looking for decision points in roulette, think again. I have probably placed <20 numbers bets in my life. And that's it! On a couple of occasions this summer, when walking through the hallowed hallways at the Rio I would ask my housemate "Red or Black" and each time he would duly pick a colour, I would place the table minimum, and start our day with a sweat.
In a stunning turn of events, I actually went five-from-five on these colour bets, which certainly puts a spring in your step when it comes to going about the rest of your day.
A minor footnote when it comes to roulette is that I do love to sweat the numbers. I have a, some might say, annoying habit of pointing at a table and announcing 22 Black. Then waiting to see what comes up. Twice in the last six months it has come up 22 Black and the assembled roulette players have looked back around at me with amazement.
So next time you're at a roulette table and wondering just bet to place exactly. Go for 22. Black. High. Even.