Poker is a game played in some of the most exciting and exotic places around the planet. Indeed, like the tennis or golf circuit, the venues and destinations for top tier poker play span across the globe.
Poker has been played for centuries and is now a truly international game. Online casinos USA are one of many sites that attract players globally. All around the world, people love logging in to play in the comfort of their own homes. With the popularity of online poker sky high, it is sometimes easy to forget that the game can also be played in person. Poker games most regularly take place in a casual setting between friends; a.k.a., home games. However, there's tons of hot poker action regularly being hosted in illustrious locations worldwide. Here are four of the very best poker rooms.
Dusk Till Dawn – Nottingham, United Kingdom
When you think of England, the first poker room that comes to mind is typically the top one: Dusk Till Dawn. Located in Nottingham, the room was set up 2007 and is notably owned by Rob Yong, a pillar of the UK poker community. Boasting 45 tables, Dusk Till Dawn can house hundreds of poker players and is the top spot for poker action in the British Isles. The room has been known to increase their capacity by setting up outside tables under marquees outside the building. If you are a UK poker fan, you have to check it out. It's practically a rite of passage.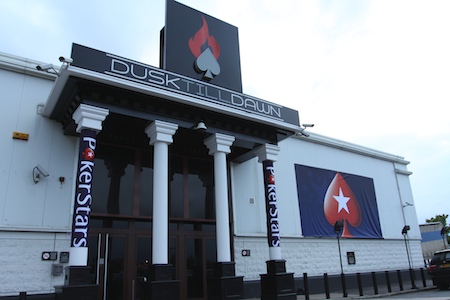 Holland Casino – Amsterdam, Netherlands
Located a stone's throw away from the manic Leidseplein, Holland Casino is perhaps the most aesthetically pleasing poker room on this list. Featuring a glitzy spiral staircase that leads to an expansive space filled with tables and eager players, it leaves first-time visitors in awe. On normal evenings it hosts just eight tables, but this expands to a remarkable 35 during special tournaments, like the Master Classics of Poker. If you ever do find yourself here, make sure you try out the cocktails. Apparently they are absolutely delicious.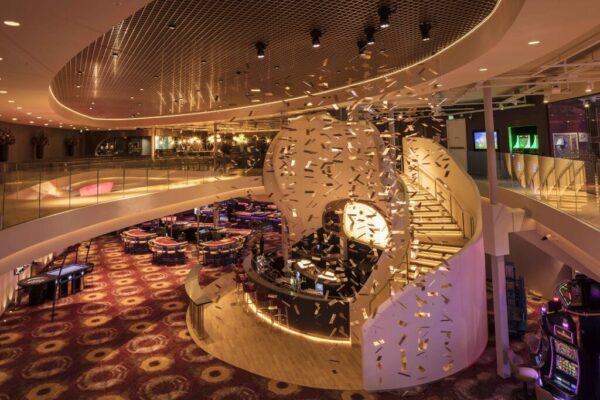 The Wynn – Las Vegas, United States
Come on. You didn't really think we were going to compile a list of the best poker rooms in the world without including at least one from Las Vegas did you? The Wynn has been a favored spot for poker players from across the world for some years. Featuring 28 tables, the Wynn Poker Room (actually physically located in the sister property, Encore) is a must-visit location when in Sin City. While games are spread allowing folks with even the smallest bankrolls to compete, be advised that this room is frequented by seasoned veterans who know all the tips and tricks of the game. Generally speaking, the Wynn attracts a more reserved and cultured clientele. It is thought to be the best place to play poker in Las Vegas and quite possibly in the United States as a whole.

Portomaso Casino – Malta
Malta is carving out a reputation as one of poker capitals of the world. Boasting glorious sun all year round and some of the biggest tournaments, it's no wonder that players love it so much. The crown jewel in Malta's poker room offering is Portomaso Casino. It is able to accommodate an incredible 100 tables in four different poker areas and it has previously hosted matches on the European Poker Tour. Do not be put off if you are a less experienced player though. There's plenty here for everyone, with a complimentary drink and food service standing out in particular.