Halloween has arrived once again and to mark the date we imagined what poker players' worst nightmares could possibly be.
Some of them are based on real events, and the protagonists lived the horror in first person. We hope these scary poker situations don't happen to you!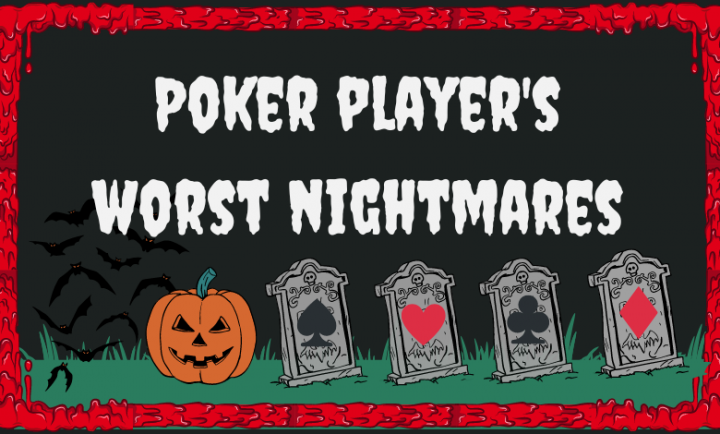 Demonic bad beat
You are playing your first WSOP Main Event in Las Vegas and fulfilling a dream. In the third level you get A-A and make a 3-bet on the button. The original raiser was the most aggressive player at the table and had the biggest stack, covering everyone. He looked you in the eye and said "all-in".
You paid up and your red Aces were up against the villain's K-Ks. The flop brought an Ace to give you peace of mind, but it also came with two spades. One of villain's Kings was a spade and he hit an impossible flush with a spade on the turn and another on the river. You never thought a card could hurt so much.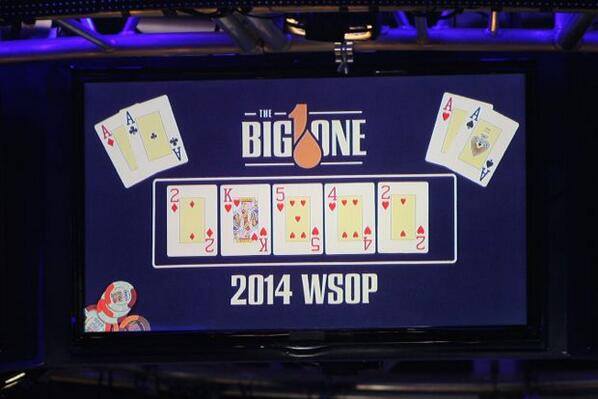 A smelly monster
When you sat down to play Day 1 of a $500 tournament at the Venetian you noticed a strange smell. At first you thought it was some player's food going bad, but then you got a whiff of your smelly seat neighbor. He was barefoot and wearing a dirty sleeveless T-shirt.
He said he was sleep deprived because he had just come from playing cash games and needed some deodorant urgently. You were stuck for long hours seated next to the smelly monster and all you could do is keep praying for your table to break.
Black Sunday
Sunday is here and for the first time you are going to play the Sunday Million after qualifying in a satellite. You manage to double up in the first level with a set and with each passing level your stack keeps growing.
After several hours of play you are already in the money and you stay in the Top 10 of the chip counts. Now the final table bubble is playing when the power goes out and your house goes dark. You look outside and the whole neighborhood is the same. Your old notebook lasts only 10 minutes without charging and you must urgently look for a place to continue playing while the blinds consume your stack.
The poker room trembles!
While you're playing the WSOP Main Event in Vegas you read on Twitter that there was a major earthquake in L.A. That's pretty close to here!
You start to think what chaos it would be like to have something similar happen during the WSOP when the lights start moving and the floor starts shaking (that has actually happened before, after all!). Some people run out into the aisles, others get under the table and the tournament director says over the microphone to stay calm. Your reaction? Put your hands on your stack and protect it until the aftershocks pass.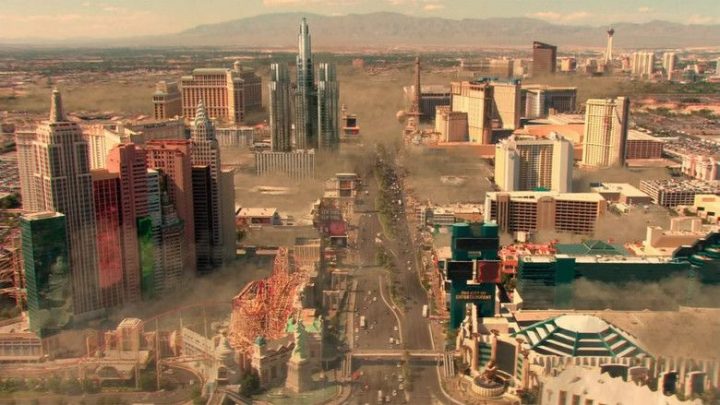 A fatal error
While playing a cash table at Resorts World Las Vegas you overheard a person say there were 3 hours of late registration left for a $1,500 WSOP event. It sounded like a good tournament to play and you rushed out to sign up. The new venue was nearby and after paying the entry fee you just looked at the room and table you had been assigned.
When you sat down you noticed that the dealer had several signs and said that this level would be played in Razz mode. At that moment you read on your ticket that the event was 8-Game Mix and you knew how to play only 3 of the 8 games. While you were being dealt the cards you started googling "Razz rules".
TV cameras and nerves
You are playing Day 2 of the EPT Barcelona Main Event with an average chip stack. When you go to find your table you find out that you're on TV and that makes you a little nervous, as you have to show your cards on camera and you're not used to it.
Halfway through the day you end up playing a pot with J-8 in the big blind and a board of 10-9-7-4-2. After paying off a short-stacked player's all-in you turned your cards over and they were J-9! You misread your hand and lost to your opponent's A-10 with the whole world watching!
Deadly sleep
You had the idea to celebrate your birthday by playing your local casino's weekly tournament. It was a Thursday, but since it was a holiday the next day, the poker room was full.
The cards were on your side all night and when the final table was formed the casino decided to play it the next day. With the adrenaline of being the chip-leader you called your friends and went to celebrate at the usual bar.
With only 3 hours of sleep and a massive hangover you went back to the casino to try and win the tournament. The cards you received in the first levels were so bad that you didn't play almost any hand and you started to fall asleep at the table. Your opponents preferred you to be asleep, so they didn't bother to wake you up.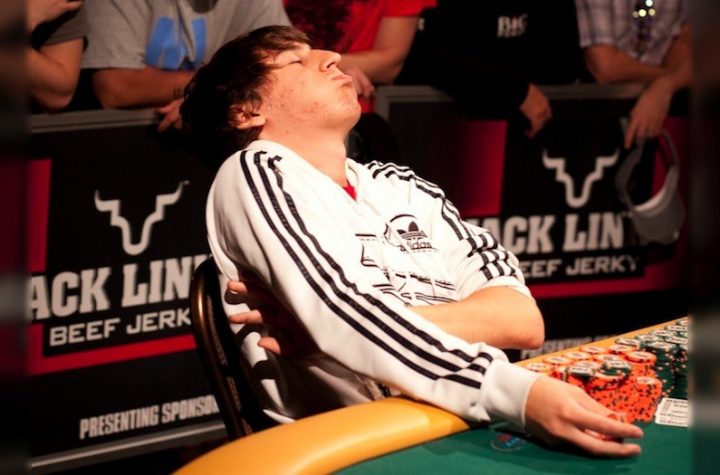 We wish you a Happy Halloween 🎃 and may you never have to live these poker nightmares!