If you know what Black Friday is (no, not the post-Thanksgiving Day sale), then you're likely familiar with the years-long struggle of online poker players to try and get the game legalized and regulated in the United States. Sadly, Australian poker players, who had continued to play poker online unimpeded, recently experienced a "Black Friday" of their own.
Earlier this year, the Australian government toughened its laws banning online gambling at minimum deposit casinos and online poker in the country. These activities have been regulated by a very outdated law enacted in the early 2000s when online poker barely existed. Plus, the law wasn't very clear either, meaning that major international operators like 888poker, PokerStars, and partypoker used to accept players from the country. Online poker was quite popular, too – estimates speak of around 130,000 players from Down Under.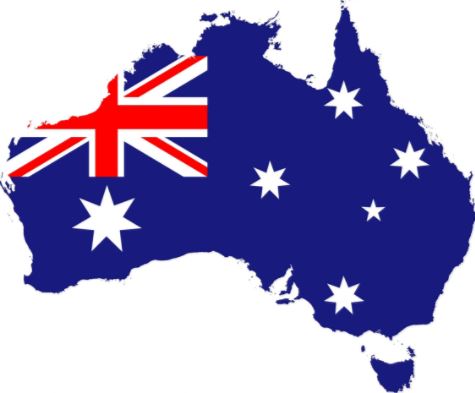 A new, tougher law has, in turn, entered into force this year. While it still doesn't indict the players themselves for using real-money gambling services at offshore operators, it does indict operators for offering their services to Australian citizens. Providing interactive gaming services to Australian players is now punishable by massive penalties of $1.35 million a day for individuals and $6.75 million a day for companies.
As a result, all major international online poker operators have now closed their virtual doors to Aussie players. Which is understandable, since they have no interest in 'operating outside the laws' on one hand, or paying massive penalties on the other. So, they announced their players to withdraw their funds as soon as they can, and exited the market in silence.
Legal online poker in Australia is gone ?? https://t.co/mpLgyIjyej pic.twitter.com/ojtJSp0oS0

— PokerNews (@PokerNews) August 11, 2017
But the players were not silent at all. They are outraged and are demanding their government take action – to exempt online poker from this prohibitive online gambling legislation. Banded together, they formed the Australian Online Poker Alliance to make their voices heard. What do they demand? The possibility for reputable online poker operators to obtain operating licenses in Australia.
Help the Australian Poker Community. Give this a quick read:https://t.co/MTJZTjBG1K

— Daniel Negreanu (@RealKidPoker) July 19, 2017
While the intention is admirable, the way in which the Bill is currently drafted will mean the end for online poker in Australia. Why? The overwhelming majority of online poker websites used by Australians are run by legitimate companies that are licensed elsewhere in the world. There are no poker operators licensed domestically in Australia and current legislation does not provide any way for these overseas operators to be licensed and provide secure services to Australian players.
The Alliance thinks that the withdrawal of the major international poker groups – companies listed on major stock exchanges and with strict security and privacy policies – from the Aussie market will leave it open to "risky, unregulated offshore operators as the only option for players, creating an unsafe poker environment." This is surely not the desired effect, not for the players, not for the legislators.
The Australian legislators have for a long time spoken of the amendment of the outdated Interactive Gambling Act of 2001 – and the solution they found has enraged the Australian poker player community. Today, online poker is dead in Australia – hopefully, it will be resurrected sometime in the future.
—
None of the above is "news" to anyone who has been closely following the developments on the Australian legal front (or of course to Australian poker fans) – after all, it has been a couple months since the hammer was lowered. At the very least, however, we can try to help maintain awareness of the issue and hopefully give a small boost to efforts to legalize the game we all know and love in Australia. That's why we've chosen to publish this article.