As mentioned in a recent blog post, the world has been waiting for Isildur1's live poker debut with nothing less than bated breath. To the many eager eyes, however, Mr. Isildur1 has backed out of his scheduled appearance at PartyPoker's Big Game IV in London, which is to take place today at Les Ambassadeurs hotel. Despite the best efforts of the event's promoter, Tony G., which reportedly included an offer to let Isildur1 remain masked during poker play, Isildur1 apparently didn't want to expose his face to the public (talk about a tight image!).
When Isildur1's identity finally does get revealed, he can be certain that he entire poker world will be paying attention.
On the one hand, this is supremely disappointing news; Isildur1 is by far the biggest story in poker right now and his identity being revealed would be nothing short of titillating TV. On the other hand, this latest chapter in the "who is that masked man?" saga brings yet another layer of intrigue, upping the hype around the online poker phenom that much more.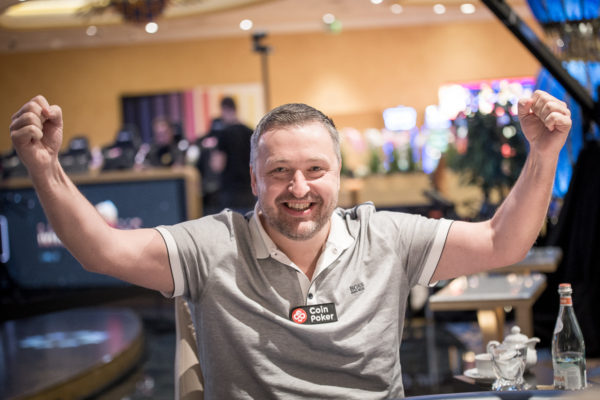 So the "big game" just got a bit smaller, but still features plenty of big names, like Tony G., Justin Bonomo, and Academy Award winning actress (and former WSOP Ladies champ) Jennifer Tilly. Nonetheless, I'm positive many thousands of people who had originally planned on watching the event later this year (yours truly included) will now be finding another way to spend their time. Time to pick a good poker book and give it a read, perhaps.
That said, plenty of people will still tune in to watch the aforementioned players butt heads. After all, the action is always fast and furious with this big name players at the table. With pots ranging in to the five and six figures, televised poker still brings plenty of great action for poker fans to enjoy.
Who is Isildur1?
The questions remains, then, as to Isildur1's true identity. Speculation continues to run rampant that Isildur1 is anyone from an underage minor to Swedish online poker phenom Viktor Blom to a bot or even a team of players. It seems that for now Isildur1 is content to keep his identity a secret.
Though the poker world and "real world" do seem like separate entities sometimes, one can't help but wonder if the erupting volcano in Iceland, currently wreaking havoc on travel throughout Europe — I heard that even World Wrestling Entertainment was massively affected in terms of their ability to get talent to shows to perform — might affect the turnout at the big game. That being duly noted, perhaps even if Isildur1 didn't change his mind, he wouldn't have been able to make it to London anyhow. Maybe he's just in the lab studying material on one of the best poker training sites, to try and improve his game even further.
Oh well – here's hoping for better weather and better poker news to report… Lord knows we could always use good, interesting news in the poker world.