It is almost universally accepted that in poker, Stephen Chidwick is one of the two greatest poker players in the world, along with American pro David Peters. Popular peer surveys often split the two evenly. One thing is for certain – Chidwick is the most successful British player of all time in live poker events. It's not even close. The Kent-born player is seventh on the all-time money list, behind only Bryn Kenney, Justin Bonomo, Daniel Negreanu, Erik Seidel, Dan Smith, and David Peters, having cashed big time throughout the United States and the rest of the world.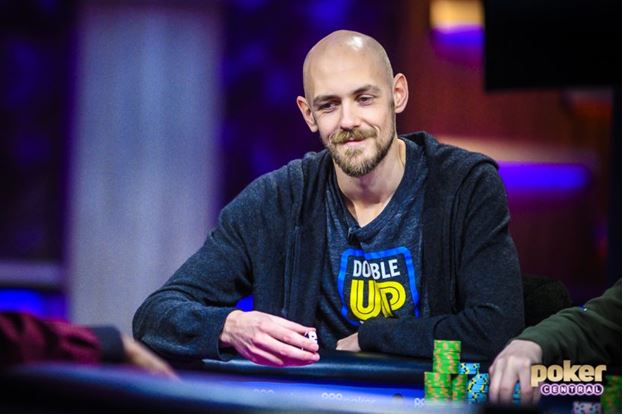 Could any other British player(s) catch Chidwick at the top of the national list in his lifetime? If so, who? To consider the possibilities, we've looked at Chidwick's closest seven English rivals. Dave Ulliott, who sits in 9th place on the English all-time rankings, sadly passed away in 2015. The 'Devil Fish', as he was known, was admitted to the Poker Hall of Fame posthumously two years later in 2017, but is obviously not going to be able to win any more than his current tally of $6.2 million at the live felt.
To appreciate Britain in all its glory we can't let a look at those who could catch Chidwick pass without appreciating two players from Scotland and Wales who also stand a chance if they were to take some serious steps in that direction.
Here's a look at our British Top 10 in terms of Chidwick's current earnings and those who trail in his wake, with all data current and according to the HendonMob.com.
| | | | |
| --- | --- | --- | --- |
| Position | Player | Country | Career Winnings |
| 1st | Stephen Chidwick | England | $37,743,603 |
| 2nd | Sam Trickett | England | $21,772,841 |
| 3rd | Ben Heath | England | $10,716,240 |
| 4th | Charlie Carrel | England | $9,601,333 |
| 5th | Jack Salter | England | $8,548,721 |
| 6th | Toby Lewis | England | $7,854,106 |
| 7th | Talal Shakerchi | England | $7,626,967 |
| 8th | Niall Farrell | Scotland | $6,278,904 |
| 9th | Chris Moorman | England | $6,251,358 |
Could Trickett, Heath or Carrel Beat the Big Games?
It's fair to say that Chidwick has a healthy lead at the top of the British money list, with his total of $37.7 million way ahead of his nearest challenger, Sam Trickett. Trickett, who has won over $21.7 million in his career, currently sits $16 million behind the man he congratulated on overtaking him three years ago.
Congratulations to Stephen Chidwick on knocking me off my perch. You have been playing great Poker for many years now. Thoroughly deserved ! Good luck for the rest of 2019…. pic.twitter.com/uUuHoBxFOw

— Sam Trickett (@Samtrickett1) January 18, 2019
Trickett no doubt has the talent to compete, as he showed so impressively in his original Big One for One Drop runner-up result way back a decade ago. That win alone was worth $10 million. That still accounts for only 46% of Trickett's live tournament winnings, which is perhaps the most impressive statistic of all.
If he were to return to the high stakes arena, it wouldn't take Trickett long to get back into the rhythm of his previous achievements. True, he mostly focused on cash games, but Trickett might now be the best player never to have won a WSOP bracelet. Chidwick previously held that mantle until his maiden win in 2019.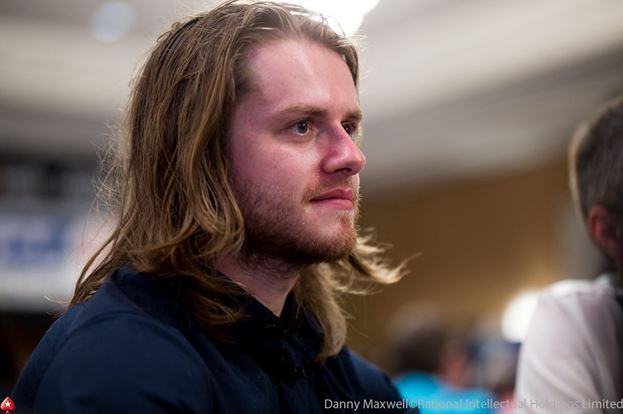 Both Ben Heath and Charlie Carrel are prodigious talents in poker who have more than enough time on their side to become the most successful tournament poker player of all-time from Britain. Whether either man has the desire to do so, however, remains the biggest question.
Of the two, it would seem that Heath has shown more recent form playing high rollers than Carrel, who has played more online. Carrel has also done some pandemic-related soul-searching and plenty of AMAs, connecting with a vibrant and often disparate fanbase.
Heath, however, came second in the $250,000-entry WSOP Super High Roller event as recently as November 2021. Only Adrian Mateos (who won the $3.2m top prize) prevented him from winning his second WSOP bracelet. His first was worth $1.4 million in 2019. Heath seems the most likely to climb into second place and threaten Chidwick, albeit from a distance.
Salter, Lewis and Shakerchi Up their Volume
Of the next three challengers to Chidwick's crown, Jack Salter, Toby Lewis, and Talal Shakerchi, who is the best possible challenger to spring from the pack into the lead? All three men would have to either put in some serious volume – especially in high rollers – or up their stakes.
Of the trio, it's probably Shakerchi who could afford to climb the ladder, purely as a result of a larger bankroll. The hedge fund manager, accustomed to super high rollers more than he is large field MTTs (as opposed to Salter and Lewis), would need to go on a real winning streak, but he is more than capable of doing so. Any player who has ever underestimated him as a businessman and who is not supremely talented at poker has paid to have that error corrected.
Toby Lewis and Jack Salter have already achieved an incredible amount in the game just to have cashed for as much as they have in tournaments. For this reason, they would be less likely to fancy a run at Chidwick. But each of them are more than capable of winning the WSOP Main Event, for example. They just need to keep putting themselves in the position to challenge for major honors.
Farrell, Moorman or Romanello Perform Heroics
Of our final treble chancers at Chidwick's crown, there is an Englishman, a Scotsman and a Welshman. But who would be most likely to walk into the podium places on the all-time British money list, putting Chidwick under pressure?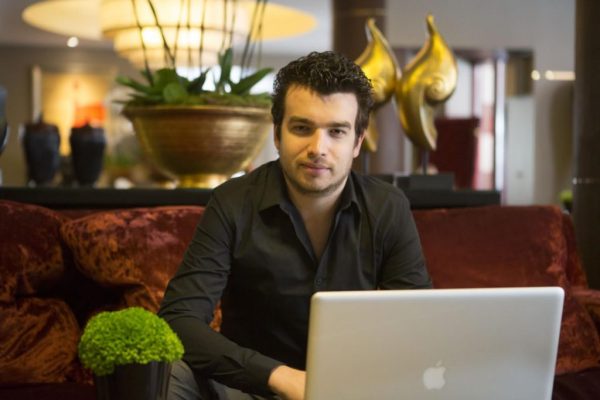 Niall Farrell is a particular kind of poker player that fans love to watch and opponents enjoy the company of, despite the fact that he is far more likely to win a hand than lose it. You simply never know what Farrell – who has won poker's 'Triple Crown' of an EPT, WPT and WSOP bracelet – has. His unique ability to appear that he's the life and soul of the live poker party, while simultaneously weighing everything around him is a wonder to watch.
The eye of the hurricane, Farrell's ascent to Chidwickian levels, would require a massive win. But in these days with events such as the PSPC and others where players can qualify for seven-figure top prize tournaments for a fraction of the buy-in, why couldn't he be the man to do so?
Chris Moorman's remarkable consistency and recent addition to the America's Cardroom stable point to the possibility that playing as a regular pro would give him the edge in this theoretical race. Moorman may play fewer big buy-in events than Chidwick, but it is possible Chidwick takes a break at this point in his career. Moorman would probably play in his sleep if he could.
READ MORE: Interview with Chris Moorman
Finally, but certainly no afterthought, Roberto Romanello is the most successful Welsh player in poker history, and that's saying something. As a country, Wales has some terrific talent per head. Romanello can sit down with the absolute best and make them look like pub players. In an individual hand, there are few players in the world you'd want other than Romanello.
It might take a big win out of nowhere to get the family man to more time at the felt, but if anyone has the chance to win when everything is on the line, it's the Bet Clever supremo and Triple Crown winner.