The name "Earl Burton" is probably familiar to anyone who has been reading poker articles for the last decade-plus, as he has written for some of the top online poker news sites and half a dozen magazines in both the U.S. and Canada. He became a contributing writer here at Cardplayer Lifestyle just over a year ago and has penned about half a dozen articles for the site thus far. I've developed a great rapport with Earl over the last while, both on a professional and a personal level. That said, there's only so much you can learn about a person without "giving them the third degree" 🙂 .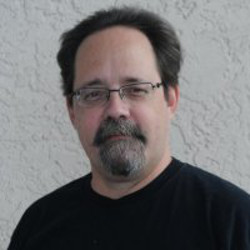 Earl is the subject of our second installment of an ongoing series of poker interviews entitled "Get to Know the Poker Media." With many thanks to him for agreeing to be interviewed, we're happy to bring you his story.
How did you first get into the business of poker writing and for how long have you been doing it?
I got into writing about poker quite by accident. Back in 2004, the company I worked with at the time moved to a new city and decided they would hire an entirely new staff there, basically letting everyone go who worked at the past location (I had been with them for five years at that time). While going around applying for work, I would get a bit bored at home.
I have always had a love of poker, going back to when I was a boy, and poker was just beginning to percolate at that time. As such, to pass the time on my job search, I taught myself the basics of HTML coding (extremely basic) and built my own poker "news" website. I had the pleasure of interviewing Mike Sexton, Linda Johnson and Barry Shulman on that old site and it helped to further whet my appetite for writing about the game.
Around the end of 2004, PokerNews was looking for more writers. I put forth some examples of my work and the rest, as they say, is history. I've been working in the poker "journalism" field since 2004.
What poker outlets have you written for and which has been your favorite (one-time or ongoing) gig over the years?
(Laughing) It's probably easier to mention the ones I haven't worked with! After starting with PokerNews, I've also spent some time with PokerListings, PokerNewsDaily (where I am now), PocketFives, CanadaPoker.com… there's probably a couple other websites in there I'm forgetting now. I have also worked with Jill Spaulding with Top Pair Magazine, Canadian Poker Player Magazine, and Poker Player Magazine. I've also had other outlets that have published my poker work on a one-off basis.
As far as a favorite, they all are quite special to me. Writing for each outlet taught me something either about poker, writing, the business world or all of the above and, as such, it has made me what I am today. Considering that, I can't pick one over the other.
What is it that you love about poker that keeps you so interested in the game?
There is so much about poker that is intriguing; it just never gets old. Despite the fact that we are dealing with a finite game, there are different ways to reach an outcome, as far as playing the game goes. The people are always fun to be around (for the most part) and some of the time spent with these people leads to memorable situations. Finally, we get the opportunity to go to some pretty nice places – Las Vegas is an adult's playground, the California card rooms, those in Los Angeles in particular, have non-stop poker action, and from coast to coast you can always find people and places where the game is going strong.
What sort of job(s) did you have before getting into poker writing?
I spent four years in the United States Marine Corps during the end of the Cold War. For a bit more than a year of my service, I was at the Marine Barracks at the Naval Station in Guantanamo Bay, Cuba, which was extremely formative of some of my mindset today. When you can look across a fence line – over the world's largest active minefield – and you see people that, to this day, risk their lives to try to make it to the United States by crossing that fence line, it does make you appreciate where you're living.
Thank you so much for your service, sir. Do you perhaps have an interesting story to share from your time serving in the military?
Perhaps the most interesting story I would have about my military time was standing watch at one of the posts on Guantanamo Bay. There are a number of posts around the perimeter of GITMO and every Marine has to stand watch at least once, no matter if they were an infantryman (who normally would stand the fence line) or a cook back at the chow hall.
Anyway, one day I was standing my post and swept the grounds with the binoculars over the Cuban side of the fence. Now, if you know anything about fence line positions, there is always a "mirror," or an enemy post directly opposite of your position. I happened to pause on my "mirror" and, at the same time, there was a person staring back at me through their binoculars from the Cuban side.
I smiled to myself, waved at the "mirror", and the Cuban waved back at me, stood up, and took a drag off his cigar. I had just waved at Fidel Castro, who I later found out was doing a review of the Cuban side of the fence line on that day.
That was almost as fun as some of my shenanigans when I was in radio!
Fascinating. Any other interesting jobs before you got into poker?
Yes, I used to work in radio. For 16 years, I worked as a radio DJ, eventually making my way into a Top 75 market at a Classic Rock station. I had the chance to play ping pong against Phil Collins, of Genesis, prior to a concert, met Ted Nugent, Tommy Shaw, of Styx, and Jack Blades, of Night Ranger, when they were all members of Damn Yankees while completely ignoring their drummer (as I am doing now because no one remembers his name). I smoked a joint while interviewing Chris Robinson of the Black Crowes… and that's just some of the fun that we had while working!
The Paradox of Ted Nugent https://t.co/MoQppoW4CZ pic.twitter.com/xKAQvjL0WS

— Earl Burton (@EarlBurton75) March 1, 2016
Tell us a bit about your personal life; where you live, family, etc.
The love of my life has been my wife Jennifer, who I met 10 years ago and married eight years ago. She's one of two things that are the most important thing to me in the world, the other being our son, Blake. He's tremendously smart and either will follow his mom into academia or become an oceanographer – hope he plays some poker along the way!
We'll be making Florida home very soon, Tampa to be precise. As the lowest temperature in the history of Tampa is 18 degrees and they have never had snow, I guess our family will be giving up any sledding in the wintertime!
How often do you play poker? Home games mostly or in poker rooms? Cash or tourneys?
To be honest, I don't play as much poker as I would like. Sure, I can play on some of the offshore sites that are out there, but the whole "Black Friday" situation left me, like many others, with a bad taste in my mouth and a little wary of them. When our family lived in Illinois, we were right near a riverboat casino, but it never seemed like Jennifer and I went there much; we settled for home games with friends. After Blake was born, he became a priority.
With the move to Florida and poker being more prevalent, perhaps I (and Jennifer too – she's pretty deadly herself) will be able to get back into the game a bit more.
As far as what, it really doesn't matter! I'll play cash games, tournaments, but it has to fit with my requirements, bankroll and otherwise.
That's pretty cool that your wife plays poker! To what extent does she take an interest in your poker writing work and the "poker world" in general?
There was a time that she was into poker pretty heavily. We had a poker radio broadcast for a few years together that we really enjoyed, then "real life" took over!
Once Jennifer got her PhD, she started teaching the next generation of great businessmen and women in college, which took up much of her time.
After we had our son, that time constraint became even bigger (and "Black Friday" didn't help much…count her as one who never saw a nickel from either Full Tilt or PokerStars).
She'll occasionally read what I am doing but she doesn't normally get into "what's going on" news-wise in poker. Nowadays, she'll play some poker but, like me, not as much as we once did.
What is the biggest misconception people have about poker writers/writing?
There are several misconceptions. One is that we can't play the game, so we are writing about it. I'd say that Chad Holloway's pretty good at both writing and playing; so are Kevin 'Kevmath' Mathers and plenty of others. We've got to have a bit of a background in the game, otherwise we wouldn't be able to write intelligently about it (whether readers like what we write or not!).
Another misconception is that we're shills for anybody. Way back in the Dark Ages, the poker media sites used to have to maintain a decent relationship with online poker sites, companies, etc., and kept a pretty hard line against any criticism of said sites by their writers (much to our chagrin). After the Superuser scandals at UB and Absolute and "Black Friday," the poker news sites aren't censoring so much anymore, although there's always the fear that may start inching its way back into the mix.
Finally, there's the misconception that the poker writers or "media" have any control over anything. Whether it is the WSOP, the WPT, the EPT, smaller circuits or the casinos themselves, we don't have a say on what goes on with an event, whatsoever! In fact, we're often left fighting to get a few benefits ourselves, like a lonely writer's room to be able to plug up a computer to crank out our work. We don't have any impact on things (ahem, Joe) and, in fact, we're sometimes fighting for things like other segments of the poker world are battling.
@dude904 I can tell you with absolute certainty the media had absolutely nothing to do with it.

— Daniel Negreanu (@RealKidPoker) March 29, 2016
Contrary to what some players might believe, poker writing doesn't pay too much, especially if you're a freelancer. Do you do any other sort of work, writing or otherwise?
There have been times I've written about other things while writing about poker. For about a year, I wrote with a Dallas sports site about general sports, nothing at all about poker, and that was a great deal of fun; very releasing.
I also have my own website, EarlBurton.com, where I write about things outside of poker – sometimes you might agree with me, sometimes you might not, but I do that simply to empty my mind of some thoughts and to encourage discussion. If that were to lead to something else – I think of what Vicky Coren does with her columns at The Guardian that can stretch across the realm of subjects – I'd be perfectly happy with that!
What other hobbies do you have? Tell us about them.
I'm a huge sports fan and it really doesn't matter what sport. Depending on the time of year, I can normally find a game that will capture my interest.
I've also got a fascination with alternative history; I've been extremely intrigued with The Man in the High Castle on Amazon Prime, which opines on a United States that is ruled by a victorious Nazi Germany and Imperial Japan after World War II. I also love music, probably dating back to my time in radio, and collect CDs.
"The Man in the High Castle" Is Captivating Television https://t.co/uaxi3M4xgr pic.twitter.com/yRksmXRGDH

— Earl Burton (@EarlBurton75) November 25, 2015
Something I'm getting into recently is collecting playing cards, especially those of an antique variety. Mostly I've been focusing on complete decks from different countries (you would be amazed at how different the designs are between different nations), but I'll also occasionally get singular cards. The prizes of my collection at this point are an 18th Century As-Nas card from India, an 18th century Japanese playing card, and a 18th century deuce of spades from France. Hopefully the collection will continue to grow!
What do you enjoy writing about most in poker – lifestyle/feature pieces, op-eds, promotional stuff, tourney recaps, live/online poker news, or live reporting?
I've always had a personal penchant for live reporting and tournament recaps. This is where the actual history of the game is occurring and to have it accurately (or as accurately as possible) depicted is monumental to me.
In actuality, however, I enjoy all the areas you mention, including interviewing the players. One of the reasons we choose to be writers is that there are a wealth of subjects we can touch on… to simply pigeonhole yourself into one particular segment of writing would be tremendously boring, in my mind.
What's something you still haven't yet done/accomplished in poker that's on your bucket list?
Well, who wouldn't want to win a WSOP bracelet? (Laughs)
I've never really thought about this because there's quite a bit I've already done in poker. I've played in the card rooms of Vegas, California, Florida, Mississippi, Illinois…
I guess I could follow Ashley Adams' trek of hitting all 50 states. I'd like to have a lifetime vote for the Poker Hall of Fame, to protect the history of the game and to encourage them to GET AN ACTUAL LOCATION.
Finally, if there was one "white whale" that is probably unreachable, I'd like to interview Chris Ferguson, the man formerly known as 'Jesus.' I had the chance to interview him a long time ago, before "Black Friday," and I always was impressed with him as a person and as a poker player (probably the one time where I went a little "fanboy" during my time in poker).
I'd love to be able to interview him today, to find out the REAL story behind the failure of Full Tilt Poker, especially to ask him why he ruined mine, and many others', impressions of him.
READ: Where the Hell is Chris Ferguson?
Alright, the stage is yours. Before we let you go, let loose about something you just HAVE to get off your chest.
There are actually a couple of things, so I'll be brief!
First, for those who read what we in the "poker media" do and find fault, realize we're human. In some cases, we do this because we have a passion for the game; we want to pass that passion on to others and sometimes we're not the perfect "guardians" that you'd expect in normal journalism. Considering that there wasn't something called "poker media" at the start of this millennium, we're still growing and learning. Give us a chance to do that.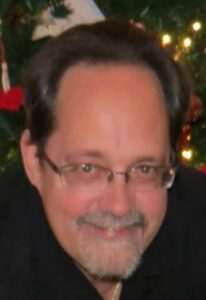 On the final note, while I personally love the game of poker and sincerely wish we in the United States could all legally play online, it isn't the defining issue of our times. I look at much of the poker advocacy out there and actually hear people stating that they will weigh their vote in the upcoming Presidential election on whether a candidate supports/doesn't support online poker regulation.
Please… There are about 1,000 things that are VASTLY more important than whether an online game is regulated; if there was someone out there who either had no position or even was anti-regulation, I would still have to look at the person's candidacy overall rather than toss them out on this singular issue.
Poker's fun, everyone, but it isn't the end all, be all. It takes more than a card game to make you a complete person in life.